Buy now
(+84) 961 430 111-(+84) 327 247 111
Highlights of FULL-BODY MIRROR HIGH-CLASS STEEL FRAME
FULL-BODY MIRROR HIGH-CLASS STEEL FRAME
Full body mirror is one of the indispensable furniture items of every family. A mirror with a unique shape with luxurious design combined with the interior space will create a completely different style for your home. In this article, Navado will introduce to you the high-quality galvanized steel full body mirror model.
1-Full body mirror with high quality galvanized steel frame
Full-body mirror with high-grade galvanized steel frame designed with 2 in 1 function, is both a mirror and used to decorate the interior space more luxurious and unique. Unlike conventional mirror models, full body mirrors are designed with a larger size than other mirror models to help you see your entire image in it.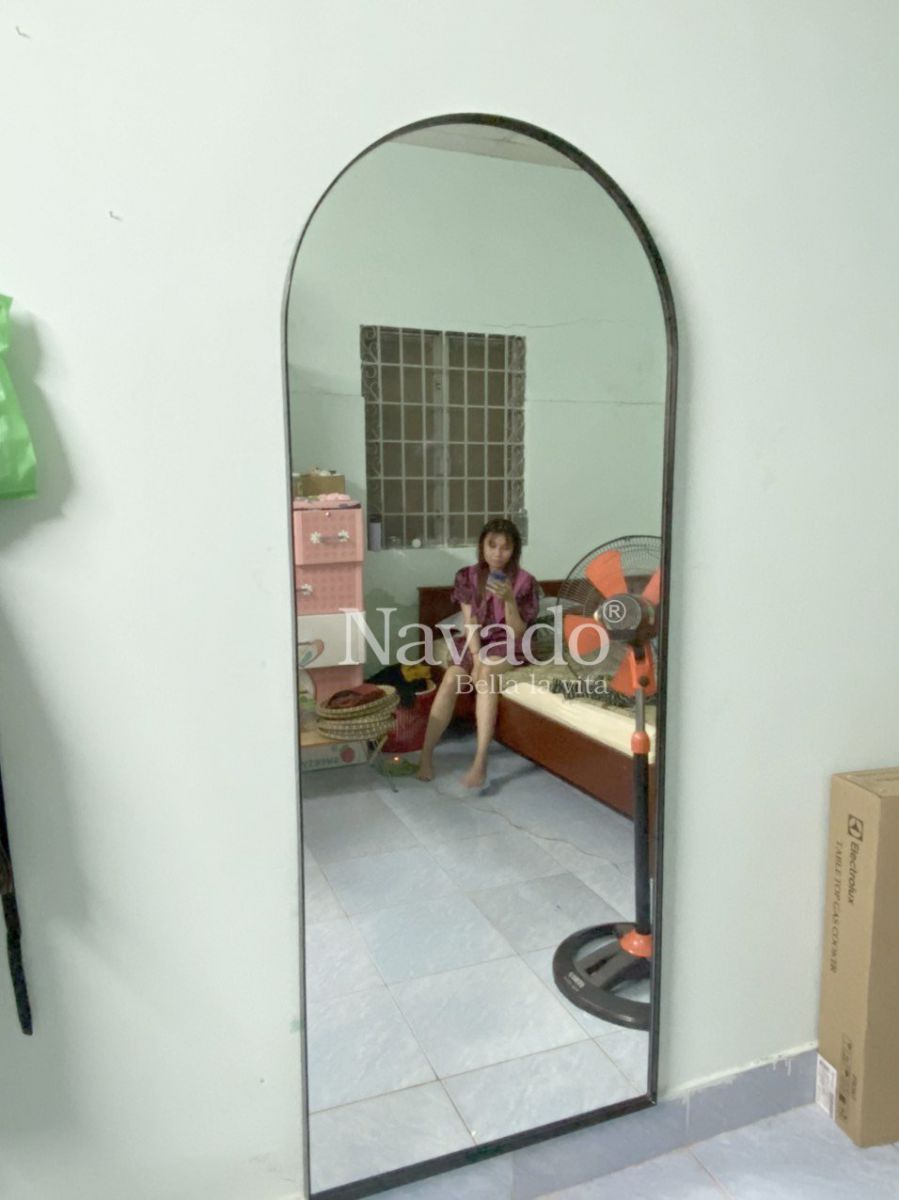 Full body decorate mirror
Full body mirror with high quality galvanized steel frame with size 600x1600x10mm, made entirely high-end Belgian AGC mirror billet, coated with 8 layers of silver to keep the mirror transparent, illuminating the image sharp and true. Best. Mirrors are designed with vertical rectangles, beveled 4 edges to create soft curves, adding new beauty to the interior space. High-grade galvanized steel frame helps the mirror firmly and ensure safety during use.
2-Where to buy reputable and quality full-body mirrors
High-grade galvanized steel frame full body mirror can be used in many different spaces such as living room, bedroom or bathroom with large area. In addition, it is also suitable for most different types of residential architecture.
To own this beautiful, quality full body mirror model you can consult at Navado - the brand that provides living room mirrors, interior mirrors, wall mounted full body mirrors, ... and other top quality and prestige sanitary equipment
| | |
| --- | --- |
| Price range: | 500$ - 1000$ |