Buy now
(+84) 961 430 111-(+84) 327 247 111
Highlights of ART ZEBRA FULL BODY MIRROR
ART ZEBRA FULL BODY MIRROR
Zebras are an animal known for its ability to run and, in particular, its interesting and impressive striped plumage. And the idea of ​​this coat that ART ZEBRA FULL BODY MIRROR has been designed with patterns very similar to zebras.

Mirrors are manufactured to meet the extremely strict standards of the AGC Group (Belgium). Mirror is imported genuine. This mirror material gives a realistic image, a new luster despite being used for a long time, and especially the mirror has a long time of use. The reason is that the mirror manufacturing process applies tightly 8 layers of silver coating technology so that the mirror is resistant to dust, dirt, and water stains.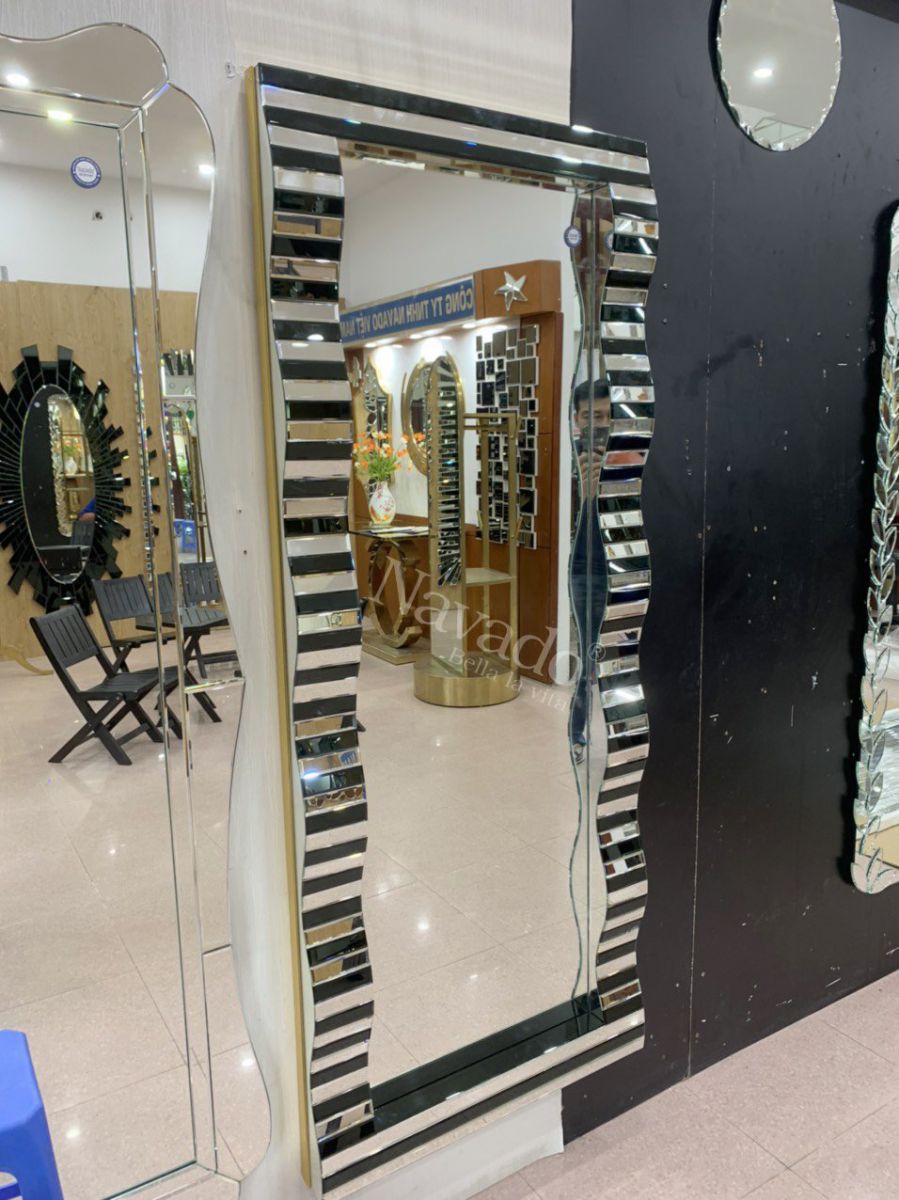 Art wall full body mirror
Vid is designed on the idea of ​​zebra stripes, so the mirror on the outside is decorated with two colors: white and black-color of zebra hair. The mirrors are arranged in white to make us think of the zebra's fur more and more. In the heart of that mirror is the mirror that allows us to enjoy watching ourselves with the fashion clothes we wear.
With a unique and new design, the mirror is also one of the favorite design products. Thanks to being able to make both a decoration and a special essential item for fashion followers who like to wear beautiful outfits and see mines in the mirror, ART ZEBRA FULL BODY MIRROR will be a very artistic product. is loved.
Navado-Your level
| | |
| --- | --- |
| Price range: | 500$ - 1000$ |