Buy now
(+84) 961 430 111-(+84) 327 247 111
Highlights of AMAZON ART MIRROR DESIGN
AMAZON ART MIRROR DESIGN
Amazon full body mirror is hot art full body mirror product in the 2020 collection of NAVADO. This design is inspired by the moist broadleaf forests in the Amazon basin of South America.
The grandeur and mystery of this forest is immediately portrayed through the outward form of the Amazon mirror art. Unlike the sturdy, simple mirror lines before, Navado chose for himself the graceful integration with the sculpted leaves around the mirror frame.
The art of the Amazon full-body mirror that Navado wants to focus on is the attraction, infatuation, stimulation of exploration and self-discovery of each individual when looking in the mirror.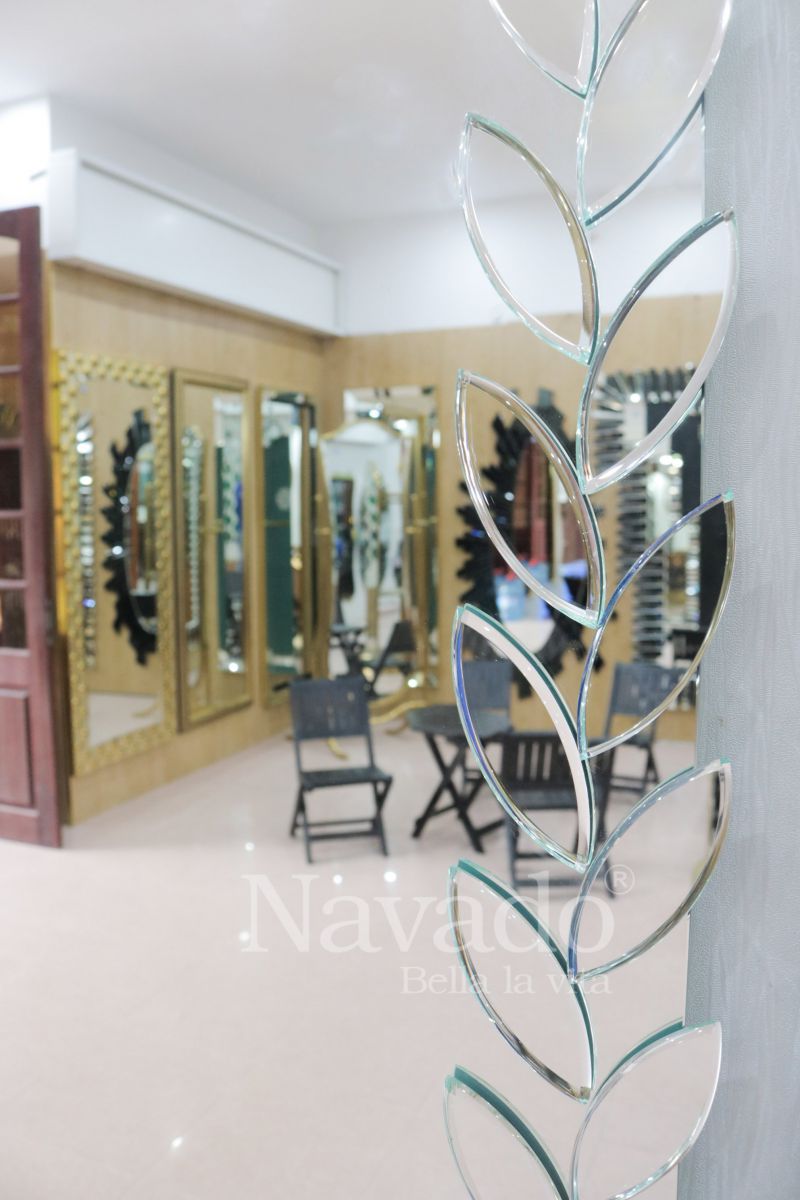 Art living room full body mirror design- Amazon
The remarkable advantage of the Amazon full-body mirror
Although it is an art full body mirror, Amazon still ensures the quality factor because they are manufactured according to the Belgian AGC standard, resistant to mold, stain and termite and high temperature.
- Mirror size: 1600 x 600 - index suitable for the body of East Asians.
- The 5mm thickness of the mirror is the standard thickness to produce the sharpest, clearest and sharpest images.
- Mirror design is suitable for many types of architecture, although it is an artistic mirror, it is not too picky about the angle.
| | |
| --- | --- |
| Price range: | 500$ - 1000$ |