Buy now
(+84) 961 430 111-(+84) 327 247 111
Highlights of GOLD PEACOCK DECOR LIVING ROOM CLOCK
GOLD PEACOCK DECOR LIVING ROOM CLOCK
This is one of the most luxurious and eye-catching new home decor items. Strange but this watch will be a decoration that makes you feel satisfied with it.
- The watch has a design that combines a mirror and a clock which is quite novel. But this item gives our room the glitter, elegance that the mirror brings and the preciousness of time the running clock.
- the watch has a diameter of 600 (mm)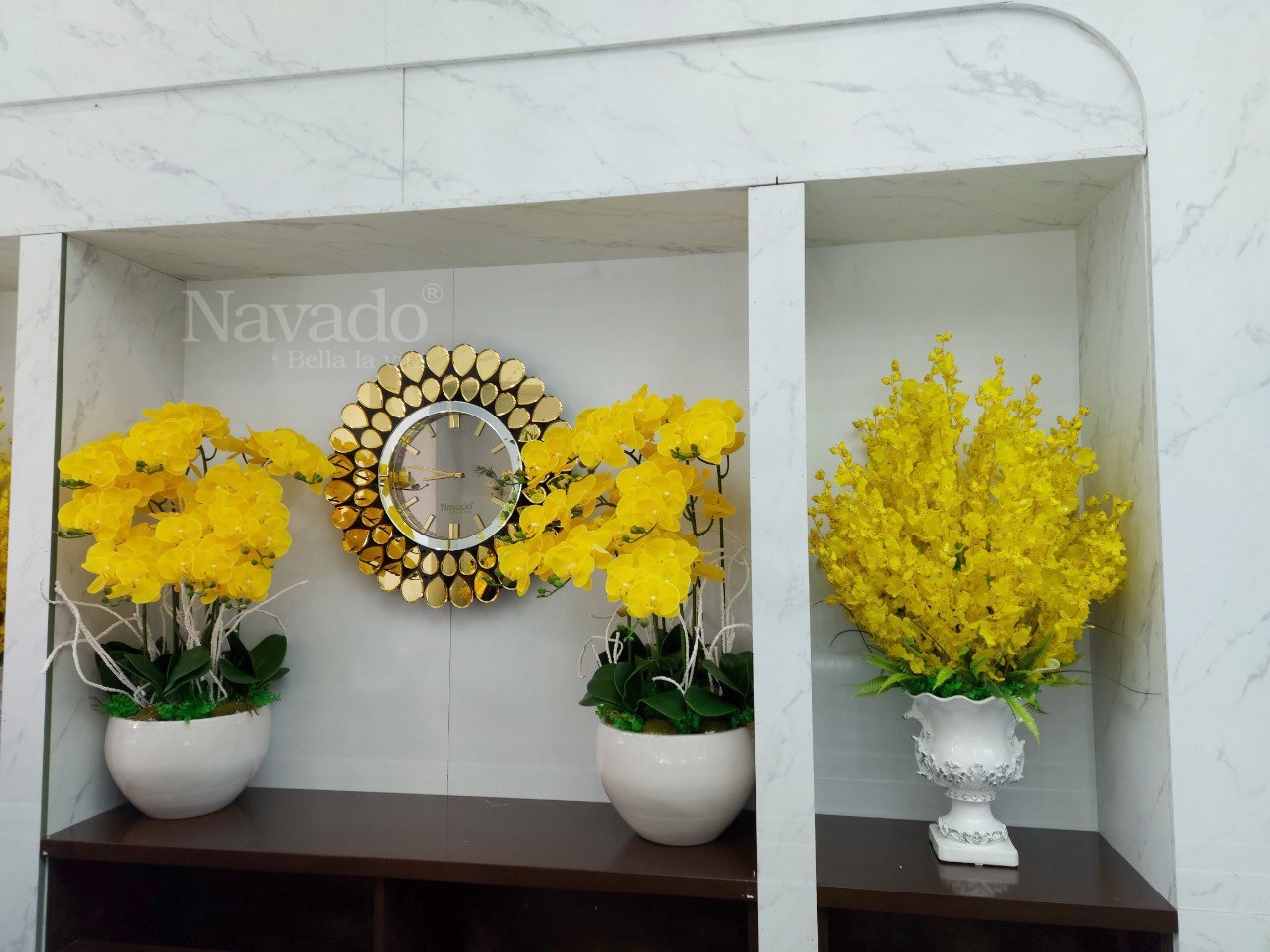 Art clock mirror decorate

- The mirror part of the copper hood is made high-quality anti-stain and mold-resistant mirrors AGC Corporation.
- The hands and the copper body work as normal as the other watches.
Watches are warranted for 2 years
- Products are always in stock to be ready to serve customers.
If you have a need to buy a product or need advice, please contact us, we are ready to help you.
Navado - Your Class!