THE LUXURY HANGING WALL MIRROR ART " THE EYES "
4
5
(

1

evaluate)
Buy now
(+84) 961 430 111-(+84) 327 247 111
Guarantee
3-month warranty
Exchange 1 for 1 in 1 month if the manufacturer has an error
Highlights of THE LUXURY HANGING WALL MIRROR ART " THE EYES "
THE LUXURY HANGING WALL MIRROR ART "THE EYES"
What if I told you not to build or design items that are too fussy to bring a luxurious, shimmering beauty to your home?
The trend of modern decoration is a combination of ancient arts in the great civilizations of 2000 BC, such as Egypt, Greece, Babylon, with the modern style of the 21st century. elements on the best way, giving your home a luxurious beauty, splendid, The Eye Luxury Wall Art Mirror is an item that cannot be more perfect.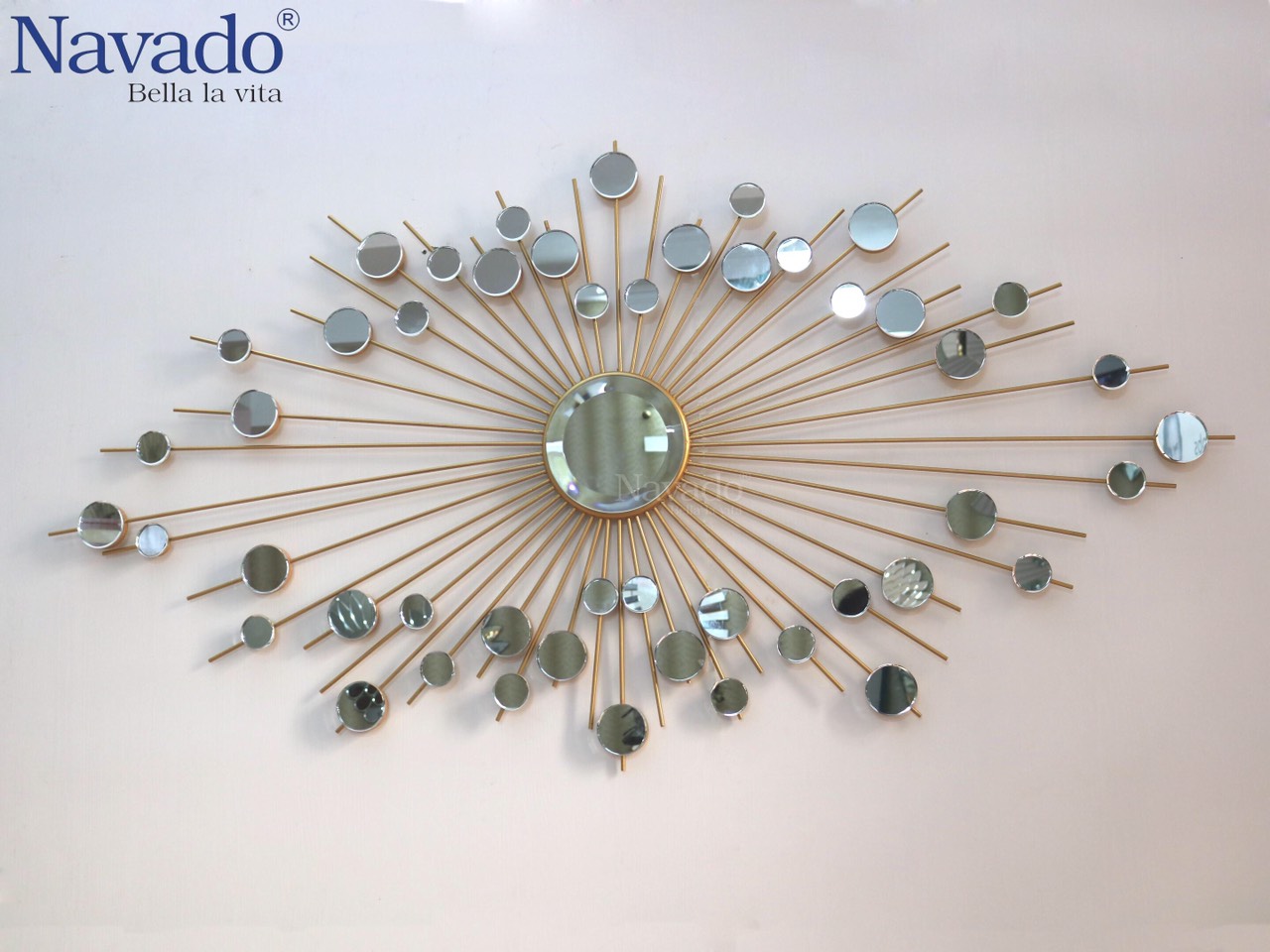 What are the special points of our products?
Designed with the highest quality AGC glass, imported ingot directly Belgium and meticulously processed by leading craftsmen in Vietnam, Luxury The Eye Wall Art Mirror will be a highlight. Special for your home. Mirrors are designed with a central mirror eye covered with gold metal borders, the center there will be small glasses radiating everywhere connected by thin gold metal bars, like the symbol of the sun shines. Bright with warm rays of sunshine will bring a warm, cozy feeling for homeowners.
The image of "The eye" glasses in the center of the mind shows a clear, intelligent vision, which is a symbol of ancient Greek gods with infinite power. It can be said that Luxury Wall Eye Mirror will bring to your home an extremely new, unique and luxurious decoration style that still meets feng shui requirements.
Navado - More than the best!
News about THE LUXURY HANGING WALL MIRROR ART " THE EYES "