Buy now
(+84) 961 430 111-(+84) 327 247 111
Highlights of SUNFLOWER BEDROOM DECORATIVE MIRROR
SUNFLOWER BEDROOM DECORATIVE MIRROR
At least in each bedroom now has a mirror that is both decorative and decorative for the sisters. An artistic mirror with a new and unique level is And you will not have to worry about what mirror to choose and what quality because the sun flower of Navado company will help your room always bright and beautiful. like the sun.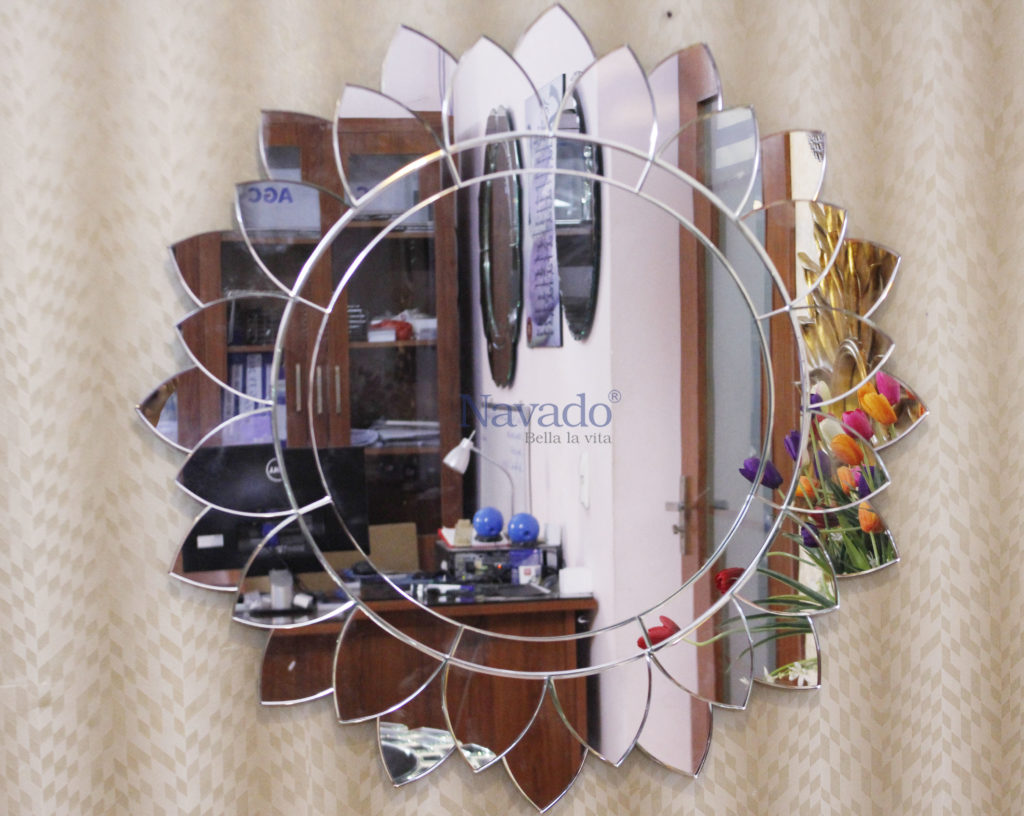 Sunflower decorate bedroom mirror
What is the meaning of navado sunflower bedroom decoration?
Navado sunflower bedroom mirror is designed like sunflower and its effect is the same. If the sunflowers are always facing the sun, this sunflower mirror captures the light very well and helps the room become more prominent. Sunflowers live long and last before wilting, and our sunflowers in Navado are made of high quality plastic mirrors that can stay lush for many years. Sunflowers can always be planted in many places and our winch-facing flowers can decorate and enhance all of your rooms. In addition to leaving this mirror in the bedroom, you can also hang in your boss room and even your bathroom to create a unique and new one.
Navado sunflower bedroom decoration mirror with flowers of Navado - the little sun of every room!
| | |
| --- | --- |
| Price range: | 500$ - 1000$ |