Buy now
(+84) 961 430 111-(+84) 327 247 111
Guarantee
3-month warranty
Exchange 1 for 1 in 1 month if the manufacturer has an error
Highlights of Oras hanging wall living room mirror
Oras hanging wall living room mirror
Oras hanging wall living room mirror is one of the signature item of Minimalism style which not only brings elegance and modernity but also express the deeply symbolic meanings.
With high-quality AGC 100% glass material with yellow metal border around, Oras living room mirrors are manufactured with standard sizes and arranged in staggered, symmetrical layout that will bring a delicate and light image but no less unique. At night, the electric light reflects on the glass and the contour creates a sparkling, cozy and elegant feeling.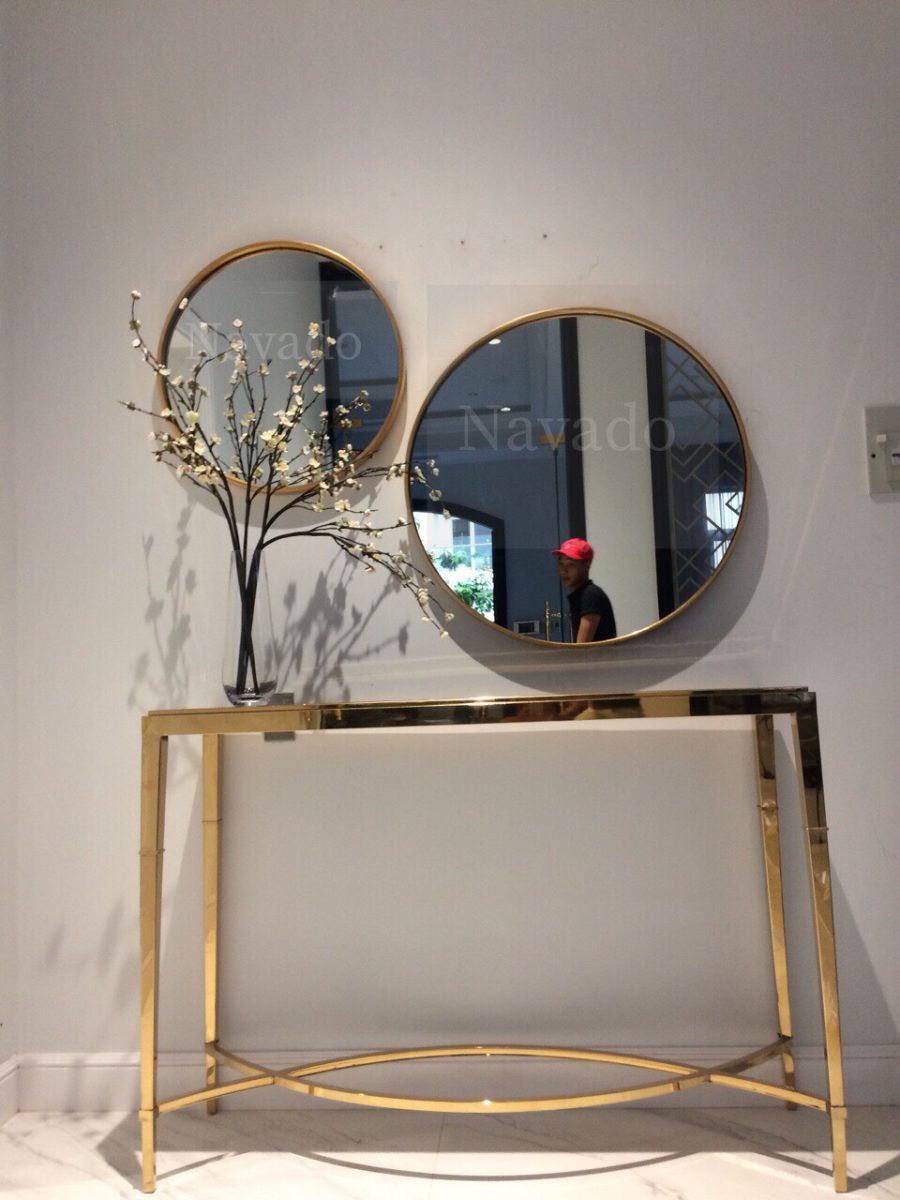 The image of the couple of mirror in the design expresses the unity of members to bring a sense of closeness and harmony for your family. In addition, the two circles are also special symbol that always appears in Fengshui designs, creating an infinity that welcomes and continues the flow of energy, bringing abundant health and wealth to homeowners.
It can be said that, Oras living room mirror is a perfect symbol of minimalist style, suitable for the modern, luxurious home but still meeting the demand's homeowners who want to decorate living room uniquely and meaningfully
| | |
| --- | --- |
| Price range: | 500$ - 1000$ |
News about Oras hanging wall living room mirror