NAVADO MIRROR DECORATIVE WALL DECORATIVE WALL
4
5
(

1

evaluate)
Buy now
(+84) 961 430 111-(+84) 327 247 111
Highlights of NAVADO MIRROR DECORATIVE WALL DECORATIVE WALL
NAVADO MIRROR DECORATIVE WALL DECORATIVE WALL
Decorative art mirror is not only a normal mirror but it also has a personal impression, showing the personality, hobbies and aesthetic taste of the home owner.
Mirror mirror art - Unique looks, creativity for modern furniture
Mirror art is a mirror "picture" is made small mirrors have been chamfered, shaped depending on the design. This mirror is often based on the ideas, interests and requirements of the homeowner to express the personality of the homeowner as well as the home use. Mirror mirrors are usually placed in the most solemn places in the home with a certain artistic intent. This is a piece of furniture for those who are sophisticated, knowledgeable in art, architecture and home decor.
Mirror wall art in recent years is very popular because of its applicability, artistic design, innovation makes living space more lively, fresh and more luxurious.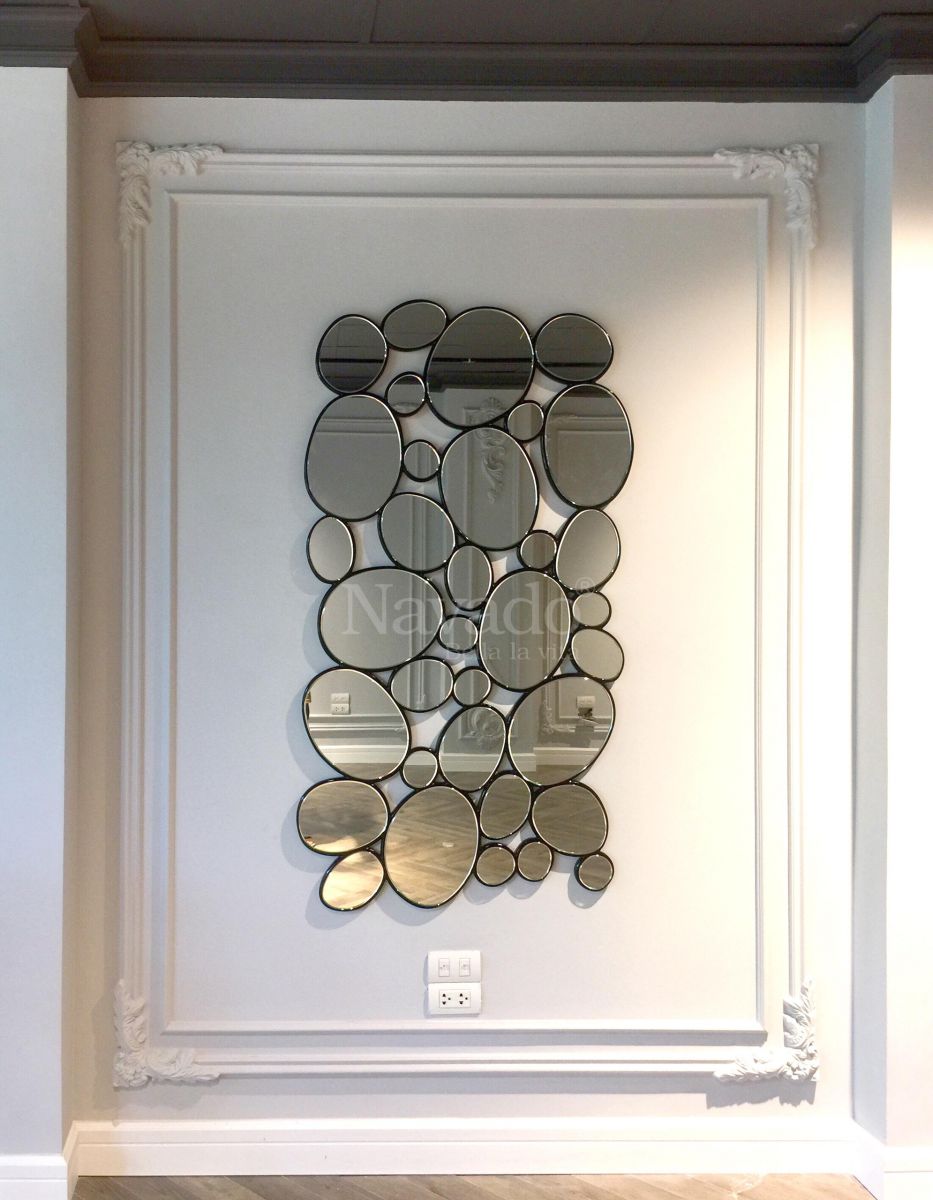 How is the Navado mirror produced?
The Black mirror wall pairing living room, as well as all the guest products of our company, are produced with mirror workpiece added 100% the world's leading glass Mirror Group – AGC, which was then remade by the Navado artisans in the form of, the most demanding design, strict requirements of all customers in Vietnam market as well as foreign countries. Coming to Navado, you will bring the best artistic value to your house.
Navado-Your class.!
| | |
| --- | --- |
| Price range: | 500$ - 1000$ |