Buy now
(+84) 961 430 111-(+84) 327 247 111
Highlights of MULTIPLAYER ART MIKITA MIRROR
MULTIPLAYER ART MIKITA MIRROR
Mirror art decoration Neoclassical Mikita
Mirror Mikita neoclassical art decoration, Mikita mirror is designed in Japanese royal style, is a high-class royal style house, brings a lot of strength and will to the owner.Mikita is light Morning is a beautiful start and the vitality flowing with enthusiasm like the samurai spirit of Japan.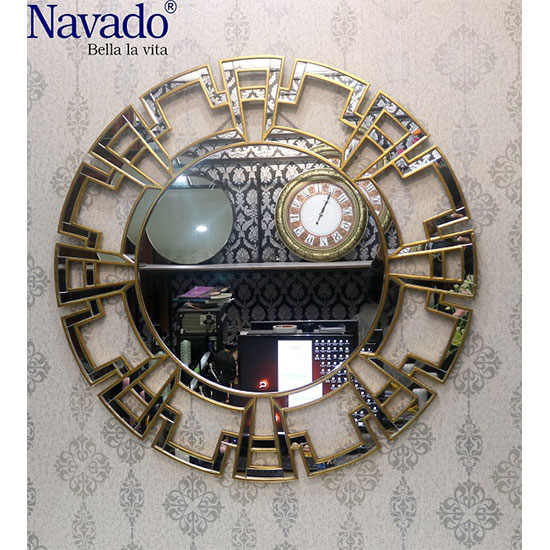 Mikita modern art mirror
Mirror art decoration like Mikita is made?
To create this artwork of Mikita, the designers of navado produced many different designs and took the official version as shown in the image was manipulated. After the design will be brought to the master craftsmen. Navado's best craft and hand-grinding, Not by chance grinding such a beautiful curved mirror and a beautiful shine, Navado bought grinding equipment italia and Germany to have the product both hand and machine combined to reach the full world. The mirror sharpens the curved bar and is assembled shape and packaging, to produce an ordinary artistic mirror, it takes at least 2 days and 12 processing stages.
Mirror material: Navado mirrors
Mirror frame: High quality PU wood casting
Mounting position: Installation hall, living room, bedroom
Diameter: 900 x 900 x 20mm
The mirror is suitable for all design styles classic to modern, not only for interior decoration options, Mikita mirrors are also used in spas, karaoke bars, offices, ...
| | |
| --- | --- |
| Price range: | 500$ - 1000$ |