Buy now
(+84) 961 430 111-(+84) 327 247 111
Highlights of MIRROR MALL WALL ART NATURAL LEAF
MIRROR MALL WALL ART NATURAL LEAF
Decorative art mirror is not only a normal mirror but it also has a personal impression, showing the personality, hobbies and aesthetic taste of the home owner.
Mirror mirror art - Unique looks, creativity for modern furniture
Mirror art is a mirror "picture" is made small mirrors have been chamfered, shaped depending on the design.This mirror is often based on the ideas, interests and requirements of the homeowner to express the personality of the homeowner as well as the home use.Mirror mirrors are usually placed in the most solemn places in the home with a certain artistic intent.This is a piece of furniture for those who are sophisticated, knowledgeable in art, architecture and home decor.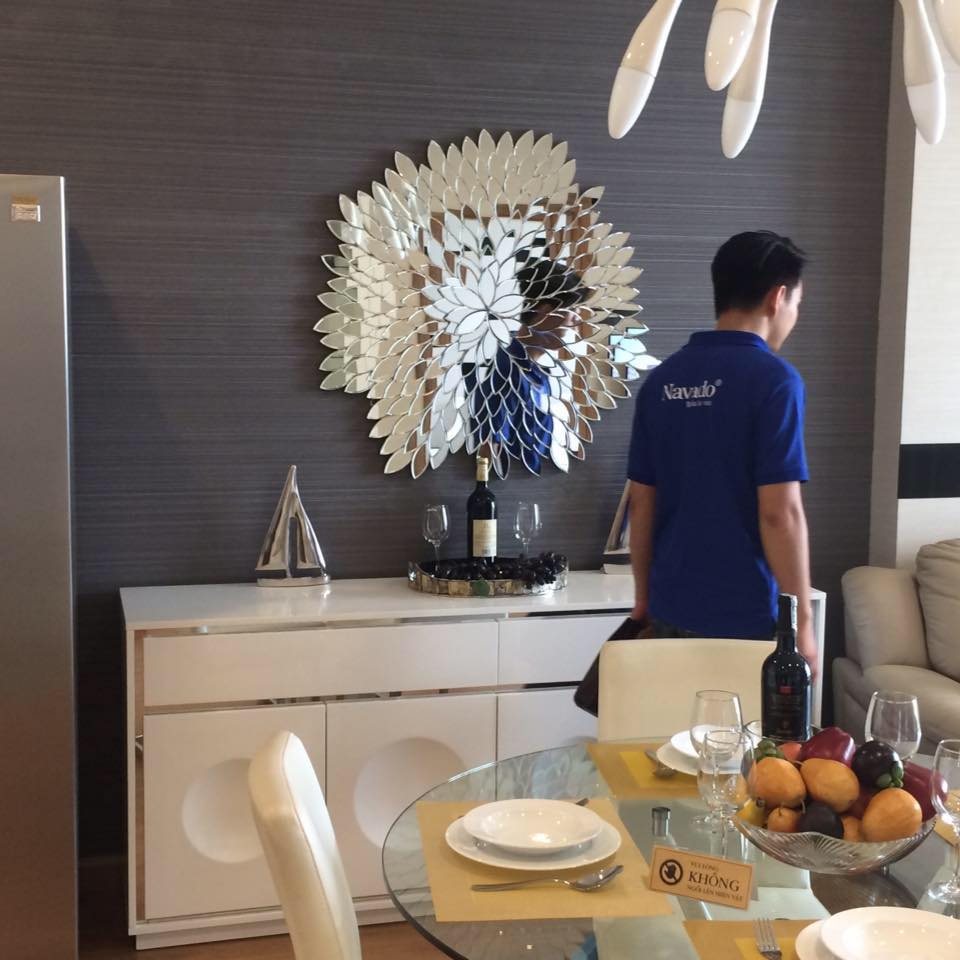 Mirror wall art in recent years is very popular because of its applicability, artistic design, innovation makes living space more lively, fresh and more luxurious.
NAVADO's spring leaf art mirror
NAVADO's spring leaf mirror wall products are very popular, suitable for luxurious and modern spaces. Mirrors are made high-class Belgium AGC mirrors, so customers can be assured of the product quality as well as the durability and longevity of the product.Spring leaf art mirror brings the house a fresh, healthy and full of meaning. Vivid floral images, attract, attract attention at first sight.
NAVADO spring leaf art mirror is very suitable for home space decoration or as a gift is also very reasonable. Buy NAVADO art deco mirrors, please contact the phone number 0961.430.111 or 0327.247.111
| | |
| --- | --- |
| Price range: | 500$ - 1000$ |