Buy now
(+84) 961 430 111-(+84) 327 247 111
Highlights of Mirror Decor Hypnos
Mirror Decor Hypnos
Mirror Decor Hypnos. A mirror is a reflective object used for screening, is an item commonly used in the life of any family. Nowadays, with the era of rapid social development, mirrors are not only used daily. It is also a decorative piece of furniture in modern or classical architecture
Decor Hypnos mirrors are products created by longtime Navado artisans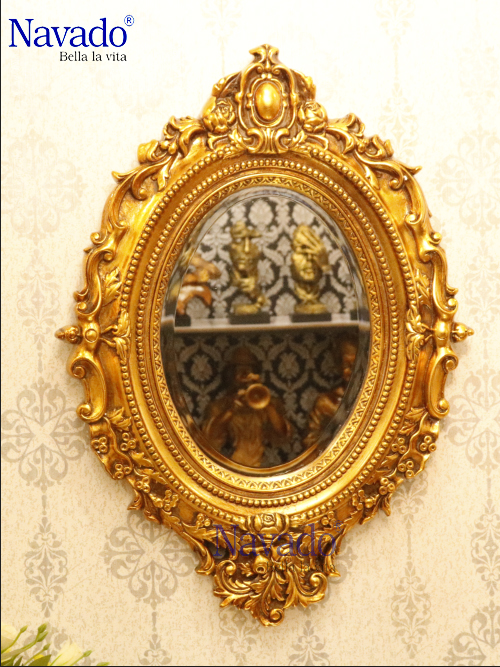 Hypons classic mirror decorate house
Hypnos mirrors are products created by longtime Navado artisans. The mirror is sculpted with graceful and gentle decorative motifs. Mirrors are a unique combination of high creativity and unique artistic touch. Create a perfect composition for the home space.
Hypnos decor mirror in bedroom decoration.
The bedroom is a relaxing space that everyone likes after hours of hard study. So bedroom interior design must be taken care of every detail. The bedroom furniture must be selected in the most suitable way to ensure that a relaxing space that we can rest most optimally.
Bedroom mirrors are a unique choice, because they can be used for decorative purposes only. The Hupnos mirror is definitely an indispensable piece of furniture in this space. With the classic Pu paint color, the mirror brings a sense of relaxation and comfort to everyone.
Selection criteria for bathroom mirrors
| | |
| --- | --- |
| Price range: | 500$ - 1000$ |