Buy now
(+84) 961 430 111-(+84) 327 247 111
Highlights of MIMOSA LIVING ROOM DECORATION MINE
MIMOSA LIVING ROOM DECORATION MINE
Mimosa living room mirror is a new and extremely wonderful product of Navado.The use of decorative mirrors for the living room is no longer a strange thing for every family, The use of decorative mirrors will help Make your living room luxurious, classy and an unforgettable highlight for the guests to visit.For small living spaces, the use of Mimosa decorative mirrors will help your room have dimension much deeper and more airy.
The Mimosa living room mirror is manufactured the imported Belgian embryo of AGC international corporation and is coated with 8 layers of silver, giving users extremely realistic, sharp images and minimizing stains. maximum steam grip.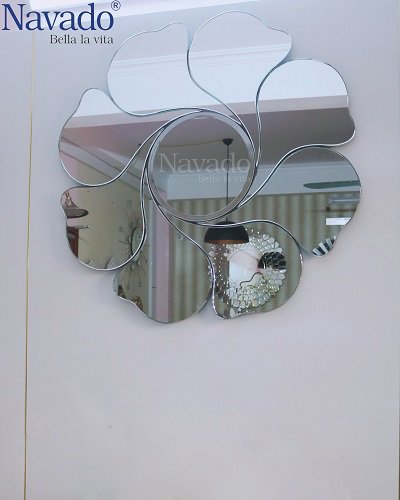 Mimosa art decorate house
Under the extremely skillful and meticulous hands of the Navado craftsmen, the Mimosa living room decorative mirror possesses an extremely irresistible beauty. Each line, sharpening line is extremely sharp and soft.
The Mimosa living room mirror also has many symbolic meanings:
Mimosa is a symbol of a pure, faithful love, always towards the one she loves.
Symbolizes sincere feelings and sympathy
Navado - Your level
| | |
| --- | --- |
| Price range: | 500$ - 1000$ |