Buy now
(+84) 961 430 111-(+84) 327 247 111
Highlights of JULIA WALL DECOR WALL MIRROR
JULIA WALL DECOR WALL MIRROR
You are wondering what to choose which products to decorate your space, you are worried about the cost of the product, or do not know where to find and buy them? Please continue to follow the article, this will be the product you need for your own home.
Currently, decorating the space to come alive new is the trend of many households. In addition to the main products for decoration, you can take advantage of a very familiar item you already know Julia Decorative Mirror?
With a neoclassical design, two main colors are white and yellow to give you the right choice for your space. Not too fussy Julia mirror is designed quite simply but still bring a new way.
Mirrors can be installed in the living room, bedroom, or any space according to the architecture of the house. With dimensions of 800 x 800 x 40mm, the surface of the mirror is silver 8 layers. Hand-cut mirrors are hand-cut to show sophistication.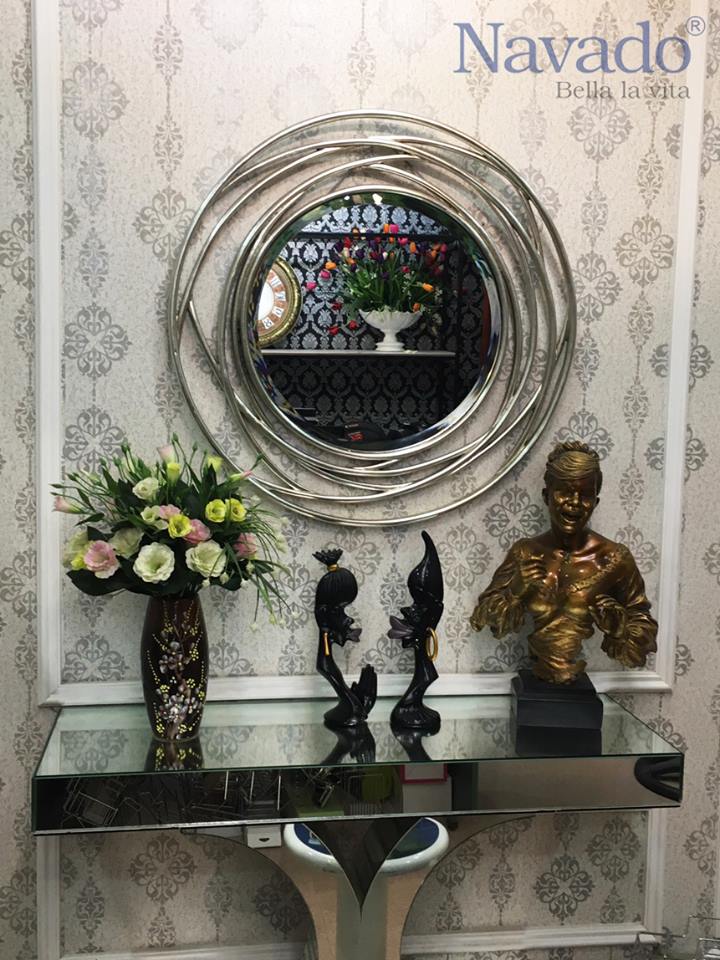 Julia deocrtae mirror
Julia decorative mirrors can be more prominent if placed in empty walls, or in the middle of a space with many pictures of the family, on a wallpaper background is also a not bad suggestion. Suitable for those who love the classic, a bit retro, bring a bit of Europe.
Please add this product immediately to refer more for your home space offline!
Navado - You choose because we deserve it!
| | |
| --- | --- |
| Price range: | 500$ - 1000$ |