Buy now
(+84) 961 430 111-(+84) 327 247 111
Guarantee
3-month warranty
Exchange 1 for 1 in 1 month if the manufacturer has an error
Highlights of Artemis Living Room Mirror
Artemis Living Room Mirror
The art mirror is the favorite decorative widgets in many houses now. In the 21st century, the trend of decoration is the new way of combining modern art and ancient civilizations.
With the advanced technology, the company Navado brings you one of the most high-end products - Artemis Living Room Mirror.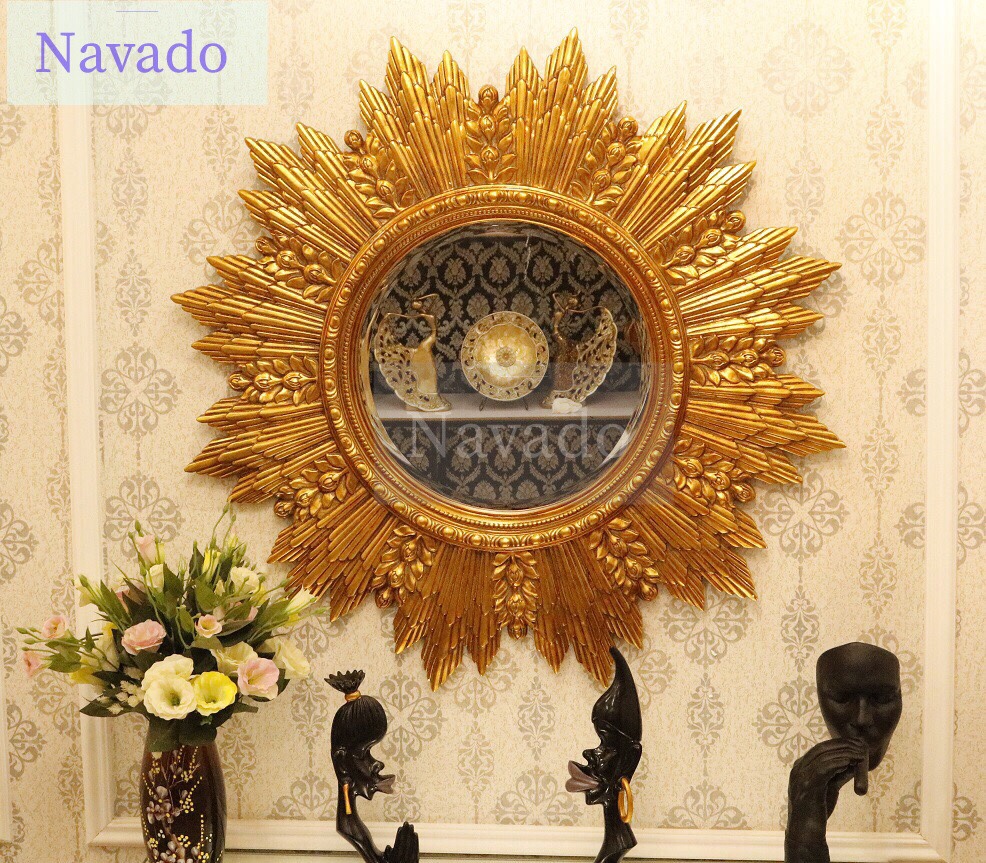 Artemis is the goddess of hunting in Greek mythology, the children of Zeus. Artemis is the expression of beauty and talent which promises to bring charm, elegance to your living room. With materials 100% of Belgium AGC mirror, Artemis Living Room Mirror with a gold frame such as the sunbeams surrounding the center eye that creates the sun image in your living room.
Artemis Living Room Mirror will be one of the items that bring elegance, glamour, to bring the classical art in Greek mythology to your house. With a monolithic design, our products will bring the highlight for your home that still meets the needs of feng shui.
News about Artemis Living Room Mirror