Buy now
(+84) 961 430 111-(+84) 327 247 111
Highlights of Art Poseidon Mirror Art
Art Poseidon Mirror Art
Art Poseidon mirror art is an indispensable item in your home, mirror for living room, bedroom and bathroom too. How to choose a mirror to match the feng shui of the house but also be appreciated for aesthetics as well as product quality.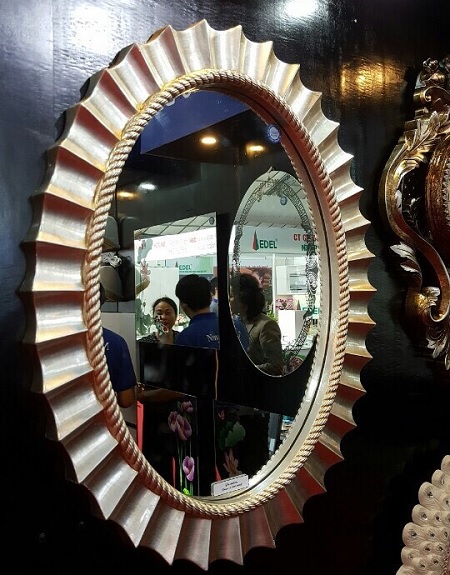 Art Posedon decorate mirror
Mirror Posedon, taking its name the sea god - the god Poseidon, a deity in ancient Greek mythology. Is the god that governs the seas including oceans, islands, and coasts. Poseidon mirror with delicate lines and details, strong, mirror size is 700 x 900 x 30mm.The mirror is designed with many different architectural styles, both for classic style and modern architecture Mirror fitting for many different positions, such as dressing table, bathroom, living room or lobby
Mirror Navado brand art
Known as the artistic mirror used to decorate the vanity or elsewhere in your home to bring a unique and sophisticated feature, it is an indispensable highlight for homeowners who love artistic mirrors.
Artistic mirrors are made AGC's Indonesian imported billet and high-grade MDF wood.
With the size 600 600 25mm, the mirror is 5mm thick and weighs 7.5kg.
Advantages: the mirror is silvered 8 layers so it is very resistant to stains, mold and water vapor. Mirrors are installed on a simple wall.
| | |
| --- | --- |
| Price range: | 500$ - 1000$ |