Buy now
(+84) 961 430 111-(+84) 327 247 111
Highlights of Oras round mirror smooth rim 70cm
Oras round mirror smooth rim 70cm
Oras round mirror smooth rim. Round mirror is always a model chosen by many architects as well as homeowners, because the design is suitable for many spaces simple to sophisticated. Oras round mirror will be a great choice for customers who love simplicity and elegance.
When owning a round mirror oras smooth rim, you can decorate in many positions, many different spaces. Placed in an elaborately decorated space, the mirror will be a connecting object to make the interior harmonious, the old father more beautiful. As for simple spaces, Oras mirrors with neutral gold crowns will match with the surrounding interior, creating an elegant, coherent and modern European style.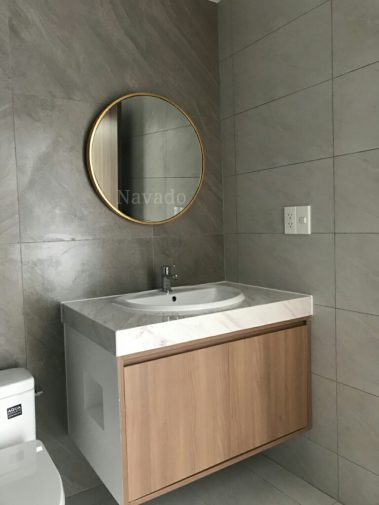 Oras round bathroom mirror

The mirror is made from imported Belgian mirror embryo with high-quality PU plastic material, with high durability, combined with the mirror coating to create a safe product.
Oras mirrors are an indispensable part of every family bathroom. Not only meets the needs of daily use, the Oras round mirror with smooth rim also reflects the effect of the room to look more spacious. Besides, the mirror is also seen as a decoration in this living space. For that reason, you should also pay a little attention when choosing a bathroom mirror. Oras round mirror with plain rim is a decorative product that is very suitable for any bathroom space.
The harmony in design style and space will help you feel satisfied about the room. Owning a decorative mirror in your home space will make the space more classy. So, choose an interior mirror that is suitable for the room.
| | |
| --- | --- |
| Price range: | 500$ - 1000$ |