Buy now
(+84) 961 430 111-(+84) 327 247 111
Guarantee
3-month warranty
Exchange 1 for 1 in 1 month if the manufacturer has an error
Highlights of Inox Gold Frame Bathroom Mirror
INOX GOLD FRAME BATHROOM MIRROR
Does your bathroom need a high-end mirror that is worthy of a modern, fashionable home?
Navado introduce the high quality stainless steel frame bathroom mirror - a "hot" bathroom mirror in the past time in a luxurious and unique style- Inox gold frame bathroom mirror
Why are Inox gold frame bathroom mirror

so noticeable?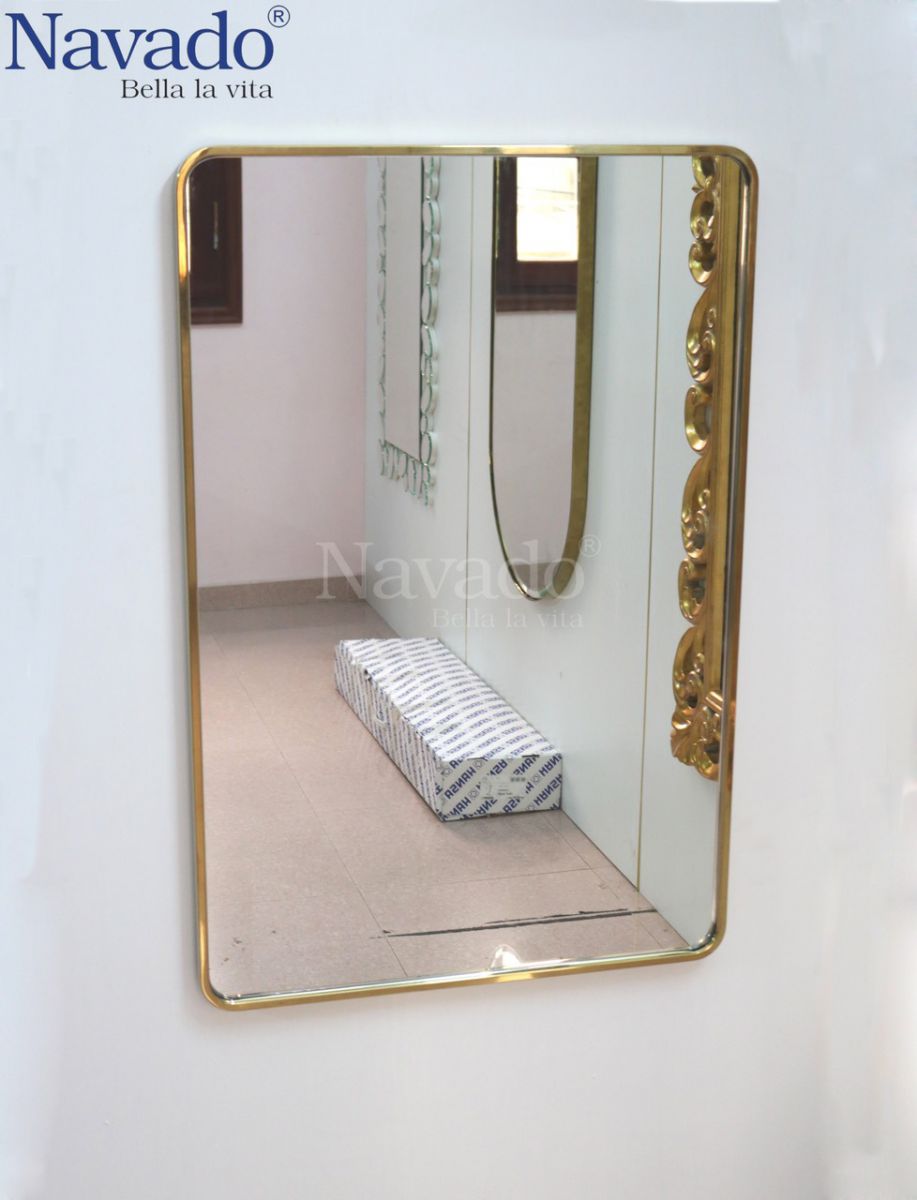 Coming to Navado's showroom, the most special and impressive thing for customers or architects is a completely different and new design, but still retains the elegance in accordance with high-end houses today. Designed with a basic rectangular frame of 600 x 900 x 25 mm which is suitable for all areas and spaces of the rooms. The four sides of the mirror are skillfully curved, bringing softness, sophistication and harmony.
The highlight of the Inox gold frame bathroom mirror with high-grade stainless steel frame is the high-grade , which not only shows the antique and luxurious look but also helps to reflect the light, making the mirror more attractive than ever. Besides, the golden light radiating the mirror will make the space become softer and more cozy.
News about Inox Gold Frame Bathroom Mirror