Buy now
(+84) 961 430 111-(+84) 327 247 111
Highlights of Bathroom mirror art NAV910
Bathroom mirror art NAV910
Nav910 bathroom mirror is one of the indispensable interior decorations in every bathroom interior space today.With the desire to bring unique mirror products, quality shows the aesthetics and style. For each house, the navado artists have produced mirrors with different styles and styles. Navado art has given many models for bathroom, living room, bedroom and hall with many locations. The mirror can be cut according to the size of the stone table and suitable for the bathroom space.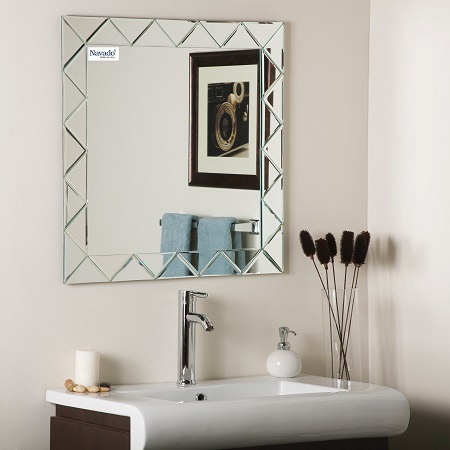 Art bathroom mirror design
Mirrors are hung easily maneuverable by a secure position hook and easy to install. Navado mirrors are meticulously made by navado artists, the mirror's superiority is always deep and in focus The art bathroom mirror is made high quality mirror embryo so it is durable and beautiful at the same time. The mirror is shipped and installed for free in Hanoi, the price is listed nationwide. The product is warranted for 2 years.
Quality mirror Belgian bathroom to European standards
In addition to modern manufacturing technology, but Belgian bathroom mirrors are also manufactured perfect and freshly baked glass panels. Mirror glass must be super flat and silver 8 layers. Therefore, this is a product that offers excellent quality.
The tests have proved that the Belgian bathroom glass has been rigorously tested to pass the domestic and foreign standards, especially the European standards compared to the mirrors in the market. Tests such as edge wear on ISO 3768, spot on surface ISO 3768 tested by acetic acid, edge wear ISO 3770 tested by neutral salt spray, spot on DIN 500017 ... As such, one easily demonstrates the quality of the Belgian Navado mirror.
| | |
| --- | --- |
| Price range: | 500$ - 1000$ |