Buy now
(+84) 961 430 111-(+84) 327 247 111
Highlights of BATHROOM DECORATIVE BATHROOM ROSE GOLD
BATHROOM DECORATIVE BATHROOM ROSE GOLD
The bathroom mirror will be upgraded to a level thanks to the super luxurious golden rose design that will definitely not disappoint you.
1. Why do you need to buy a beautiful bathroom mirror?
Bathroom mirrors or other types of mirrors in the house are not only for looking, to help women make up, but also as decorative items to elevate the house. The bathroom is the place to start the day with personal hygiene, also the place where you end the day by bathing, removing makeup, changing, ...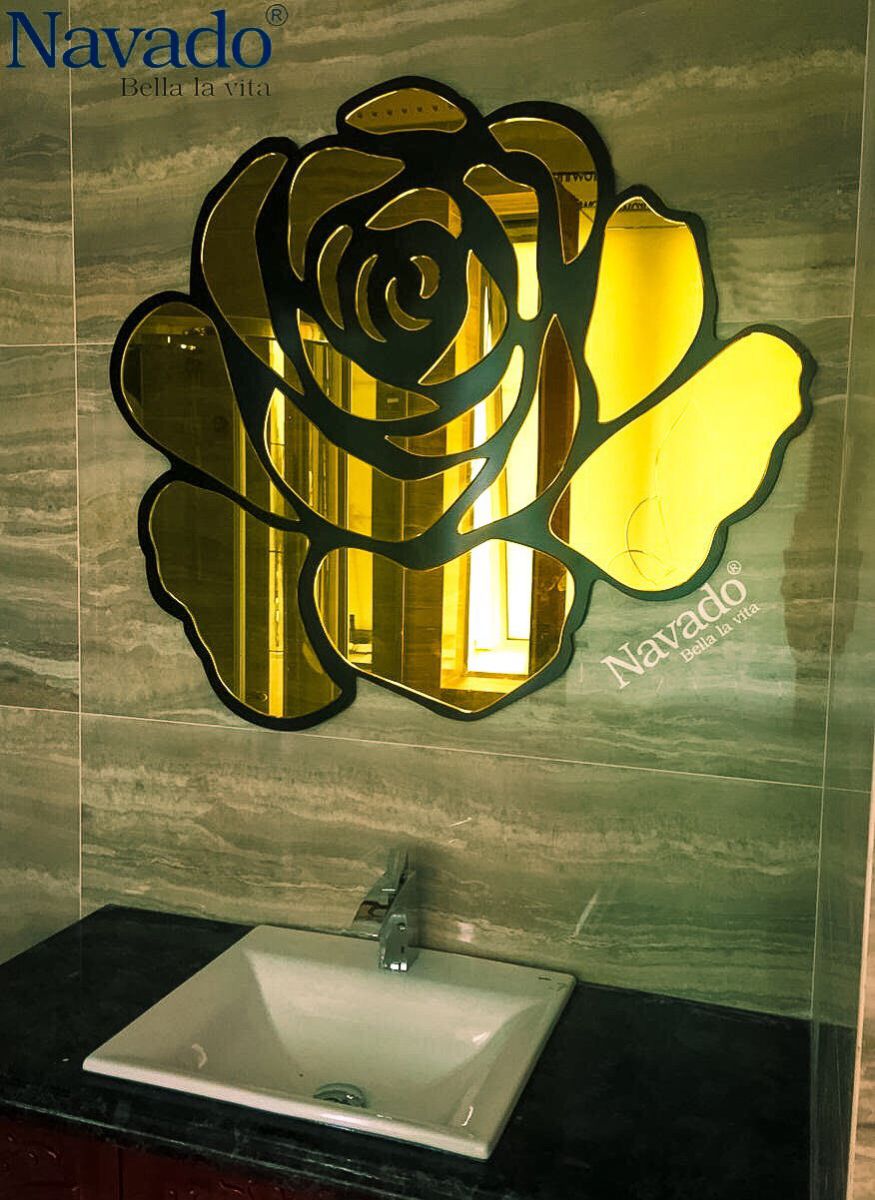 Therefore, the bathroom is also a place to relax, relieve fatigue or also a place to give you new inspiration. So there is no reason that you do not decorate your bathroom with both utility and aesthetics.
Bathroom decorative mirrors are small but indispensable bathroom accessories. The bathroom decorative mirror combined with the lavabo sink creates a beautiful harmonious overall architecture.
2. ROSE GOLD bathroom mirror by NAVADO - large bathroom option

If you own a bathroom with a large area, do not hesitate to put this artistic rose-shaped bathroom mirror on. Your bathroom will become extremely impressive and attractive.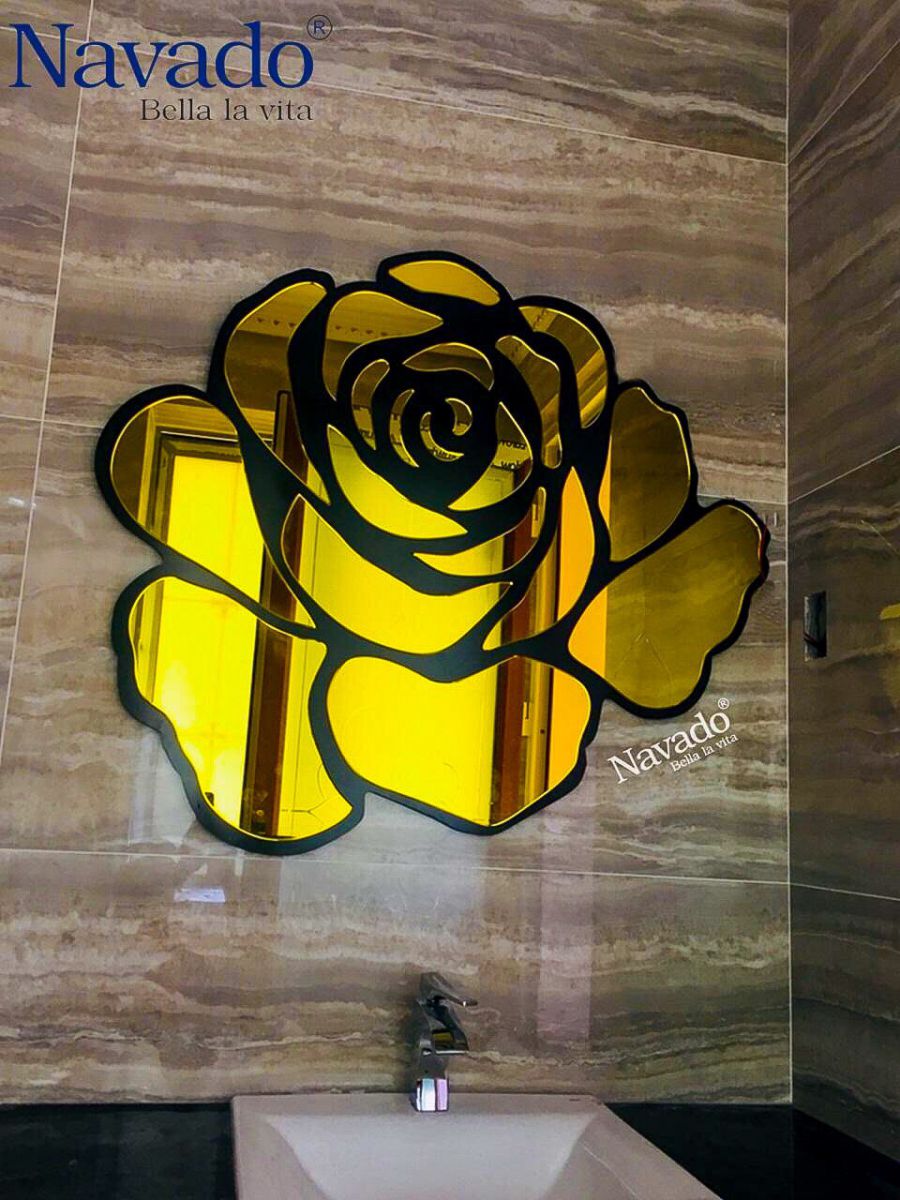 The bathroom mirror in the shape of a rose is meticulously honed to create the perfect natural and soft rose petals. The mirror is golden yellow, so it is very suitable for a monochrome ceramic lavabo pot with a copper faucet. The unity in this color will turn the bathroom a true art space.
ROSE GOLD bathroom mirror size of 950 x 900 x 20mm is outstanding and personality. The mirror is made the Belgian AGC mirror material, so you can be completely assured of its durability and quality.
| | |
| --- | --- |
| Price range: | 500$ - 1000$ |