Buy now
(+84) 961 430 111-(+84) 327 247 111
Highlights of Aura bathroom mirror
Aura bathroom mirror
Aura bathroom mirror. A complete bathroom is indispensable for mirrors in it. Bathroom mirror is not just a tool to see, it is also a detail that enhances the aesthetics of the room. A mirror with classic motifs is sure to impress you at first sight.
You may not believe it, but the bathroom can also have a classical style through the furniture and mirrors play an extremely important role in it. Although it is just an ordinary hanging mirror, the Aura mirror gives a style to the entire room. It both brings luxury, nobility and class.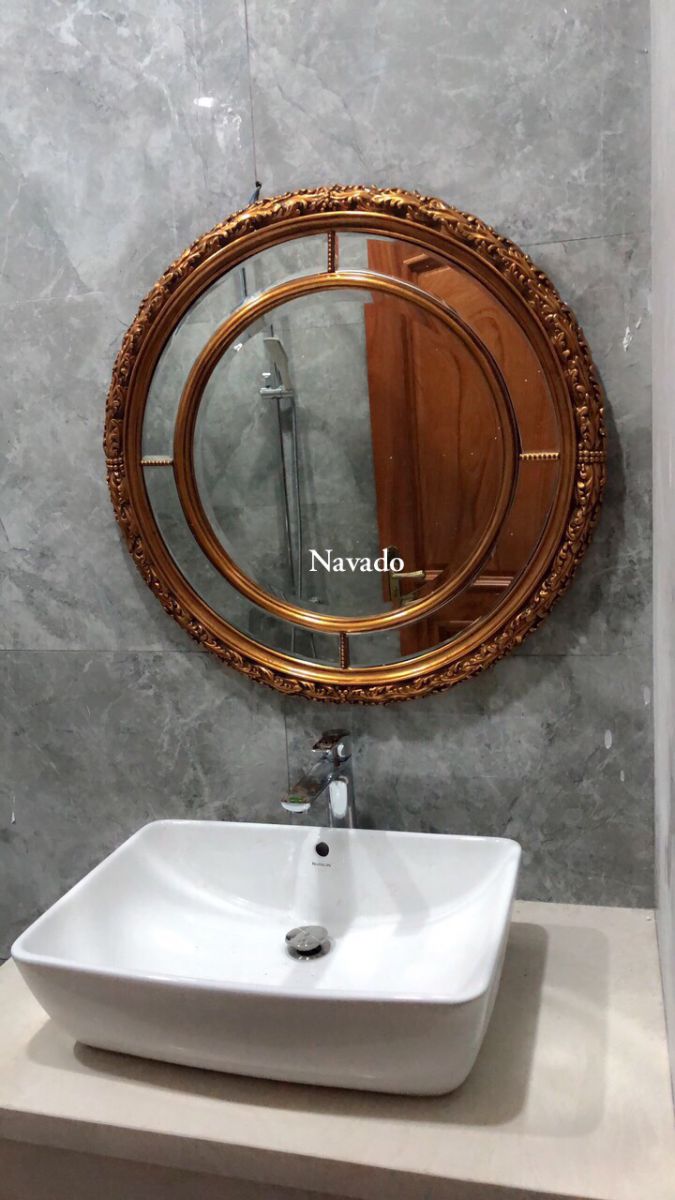 Aura classic bathroom mirror decorate
Aura bathroom mirror is not only for the simple use of humans, but it also has the certain effect of giving the bathroom space a brighter color and can attract more vitality for both. room.
Decorate bathroom with Aura bathroom mirror
Neoclassical bathroom decoration is a trend that has received a lot of attention architects in recent years. This style gives bathroom space an irresistible charm that brings both nostalgia and elegance.
Aura bathroom mirror that gives the bathroom a classic look does not mean the old design is worn out for the past, but rather combines traditional elements in a new way to create a new, attractive space with furniture. has modern functions in classic contours. With this elegant and old-fashioned bronze tone, the Aura mirror accentuates the beauty of your bathroom.
| | |
| --- | --- |
| Price range: | 500$ - 1000$ |