Buy now
(+84) 961 430 111-(+84) 327 247 111
Highlights of SUNFLOWER ART MINE MIRROR
SUNFLOWER ART MINE MIRROR
Sunflower art mirror
Modern style is the ideal choice of small area apartments, to meet the requirements of freeing living space. That also partly explains, this is the most popular style for modern homeowners because it not only creates a comfortable and pleasant feeling for people but also brings comfort and harmony between spaces. . Sunflower decorative art mirror with impressive design, eye-catching, is a product not to be missed for those who love beauty.
The reason that you cannot miss the product Sunflower Mirror?
Sunflower mirror is inspired by a strong sunflower flower, always facing the sun, the mirror is created with a contour of soft, flexible petals, bringing a new beauty, reducing feeling. rough feeling of the room. Mirror size 800 x 800 x 10mm, suitable for many different spaces not only vanity. The mirror is grinded high quality Belgian mirror embryo, ensuring the best quality products for your home.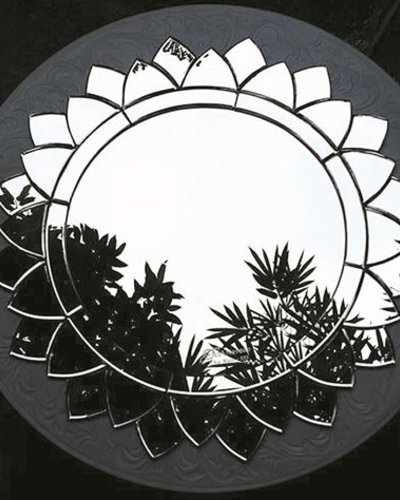 Sunflower mirror is carefully molded, meticulously molded in every line with the talent and ingenuity of the knowledgeable artisans to create products with perfect quality for your home. Mirror with a close design, suitable for many different positions such as bathroom, bedroom, living room, or many spaces such as restaurants, hotels, beauty salons, ... Although small but soulful for each room and the fulcrum of architectural styles.
Among the multitude of product utilities for users, beautiful mirrors help the space to rise to a new level, giving you a sense of relaxation and deep sleep. The light that the mirror reflects increases the vitality of the room, giving homeowners the inspiration to start a new working day.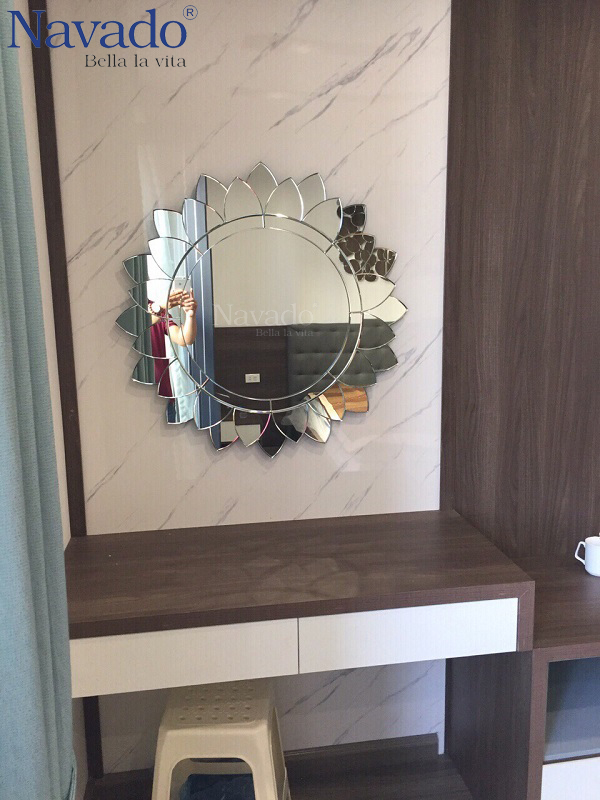 Sunflower decorative art mirror can be considered as an alternative, unique decoration for your home. It is possible to turn the house space a colorful flower garden, a luxurious space.
| | |
| --- | --- |
| Price range: | 500$ - 1000$ |