Buy now
(+84) 961 430 111-(+84) 327 247 111
Highlights of ROUND MAKING ROUND SKIN BROTHER 50CM
ROUND MAKING ROUND SKIN BROTHER 50CM
Still a familiar round mirror, but NAVADO's 50CM small round mirror with leather strap is always loved and chosen by customers.
1. Why circular makeup mirror is always chosen for the bedroom space
The bedroom is an important space in every house. Choosing a makeup mirror in the bedroom is not only about choosing an interior item or a decoration, but also an object of feng-shui meaning, bringing luck, prosperity, harmony, warmth to the whole family. family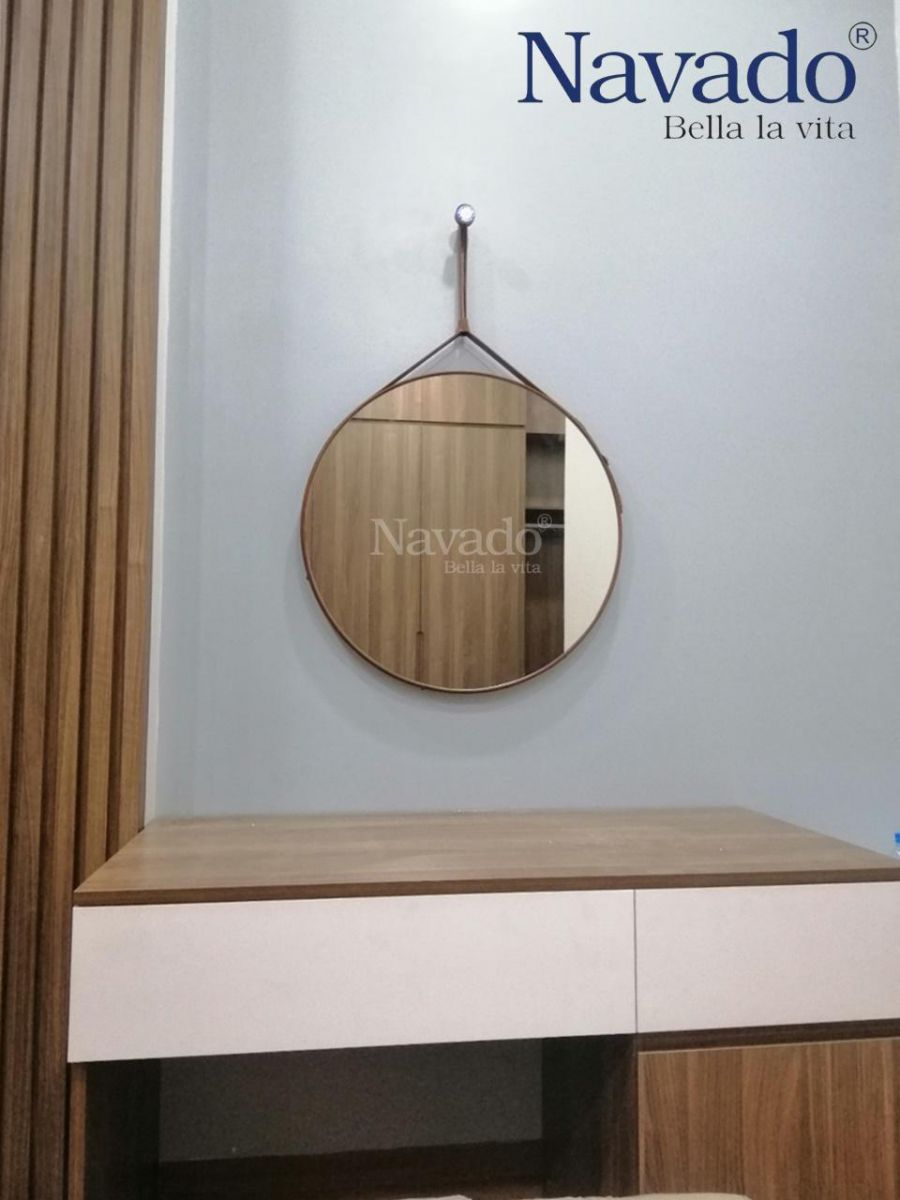 Round leather makeup mirror
Round mirror offers perfect balance, consistency, no cleavage, dissociation. The circle is also a shape that cannot determine the starting and ending point, so it also has a lasting and eternal meaning that every couple wants.
In addition, the circular mirror in the ancient conception is also an item to dispel demons and evil spirits, giving homeowners peace.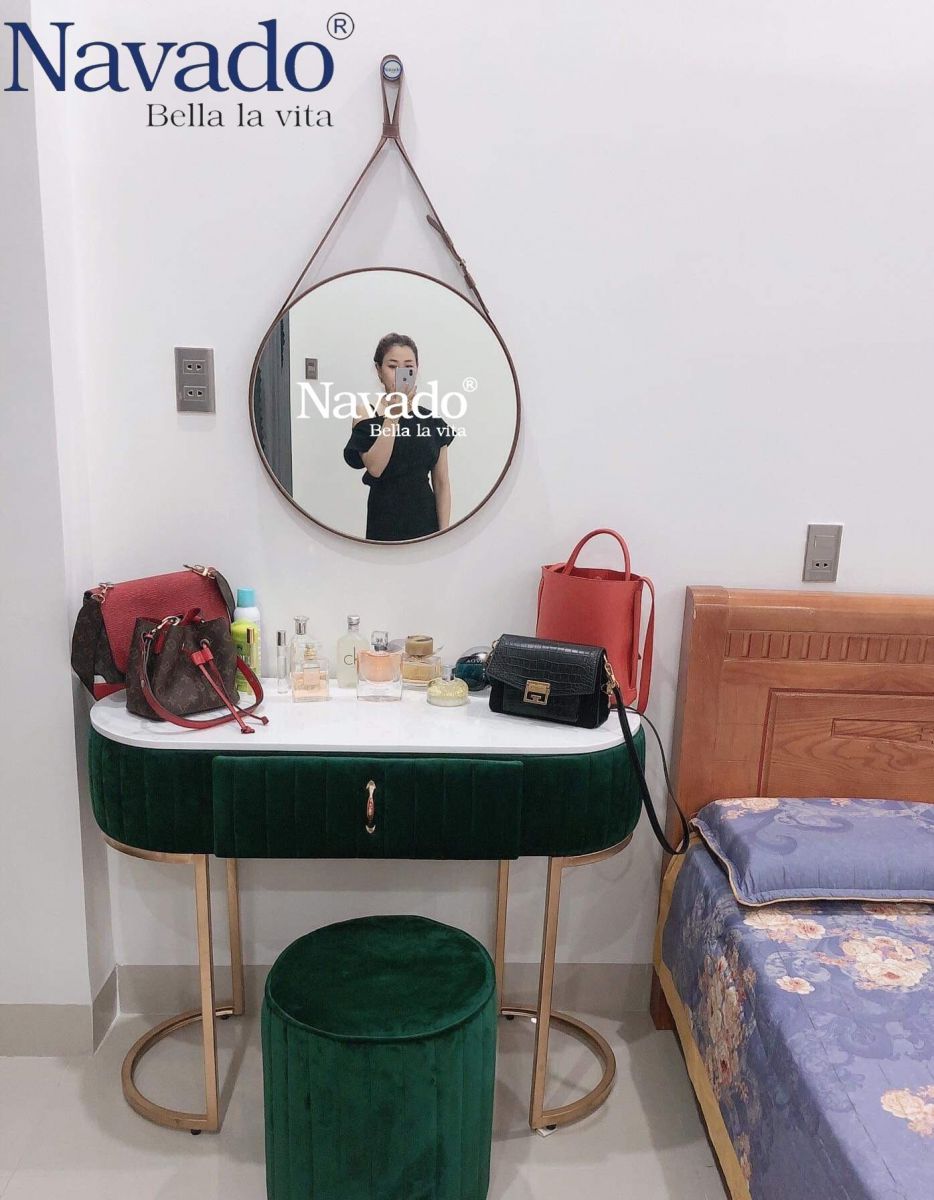 Round leather makeup mirror
2. Korean style leather strap hanging round mirror
The 50CM round mirror hanging leather strap is a bedroom mirror.
The highlight the mirror edge of the leather strap brings a new, eye-catching feel. This leather strap mirror can be said to be suitable for most bedrooms, whether it is classic, neoclassical, modern or stylish, colorful rooms.
With a size of 500x500x10mm, this small makeup mirror is enough to help your bedroom become a lot more tasteful.
| | |
| --- | --- |
| Price range: | 500$ - 1000$ |