Buy now
(+84) 961 430 111-(+84) 327 247 111
Highlights of NAVADO MAKEUP ROUND LEATHER MIRROR
NAVADO MAKEUP ROUND LEATHER MIRROR
For women, besides makeup tools, there is a lovely mirror that comes with it, right? Currently, wall mounted makeup mirrors are an extremely hot trend that is storming the mirror market that many women seek and choose. As a genuine Navado mirror company, we are pleased to present to you the specialized and highly aesthetic cosmetic round leather strap mirror that promises to bring you a lot of fun.
Round leather cord mirror for Navado vanity table with diameters 40cm, 60cm, 80cm is installed at many dressing tables, in addition, navado crafted for spa and make up mirrors is larger than 70cm, 80cm, 120cm. The mirror has an innovative design with a leather-covered wooden rim with strap with 3 luxurious leather colors to choose from: cowhide brown, black and white, combined with high-grade, mold-resistant mirror blank. Products are processed meticulously, elegant lines, durable and beautiful materials according to time of use.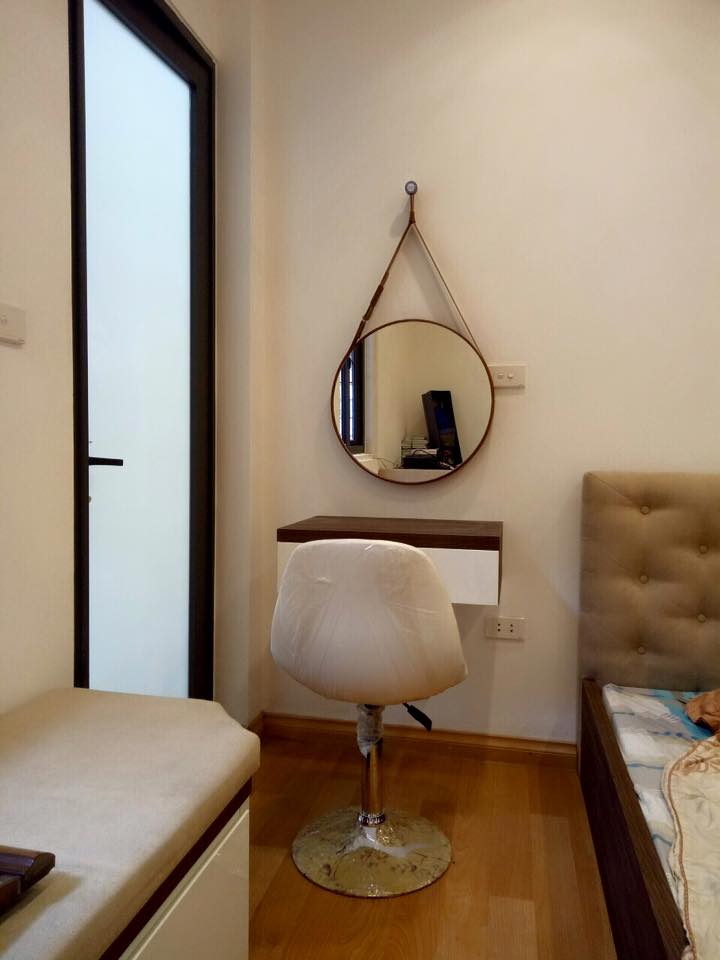 Round leather makeup mirror
The circular form is extremely modern, mirror makes the viewer feel comfortable, not angled, making the wall monotonous to become more accent and impressive. The mirror will highlight and adorn the space more luxurious and beautiful. A simple yet new, creative and extremely unique!
A leather strap mirror for the dressing table will be an indispensable item for the living space of our sisters! Get this beautiful mirror back and feel its quality and beauty!
| | |
| --- | --- |
| Price range: | 500$ - 1000$ |