Buy now
(+84) 961 430 111-(+84) 327 247 111
Highlights of MIRROR TABLE FOR MAKEUP LED D60CM
MIRROR TABLE FOR MAKEUP LED D60CM
With the circular mirror design, the 60cm high-class led vanity mirror has come the hearts of people through the eyes, creating extremely beautiful and novel products, those things that still bring the luxurious beauty. in which ... The designs are made LED Round mirrors for high-end makeup vanity non-60cm that art is made up of genuine high quality Mirror material. Aiming at bringing to consumers a product with a lot of value in it.
I. Round led mirror with 60cm premium makeup vanity table
With the modern 60cm LED round mirror mirrors for high-end art makeup today, choosing an item that is worth using and valuable to create them, it is impossible to forget the hard people. With tools and machines honed daily to create artistic LED mirrors to create items that are beautiful and used for the children when they sit on the dressing table in their cherished house.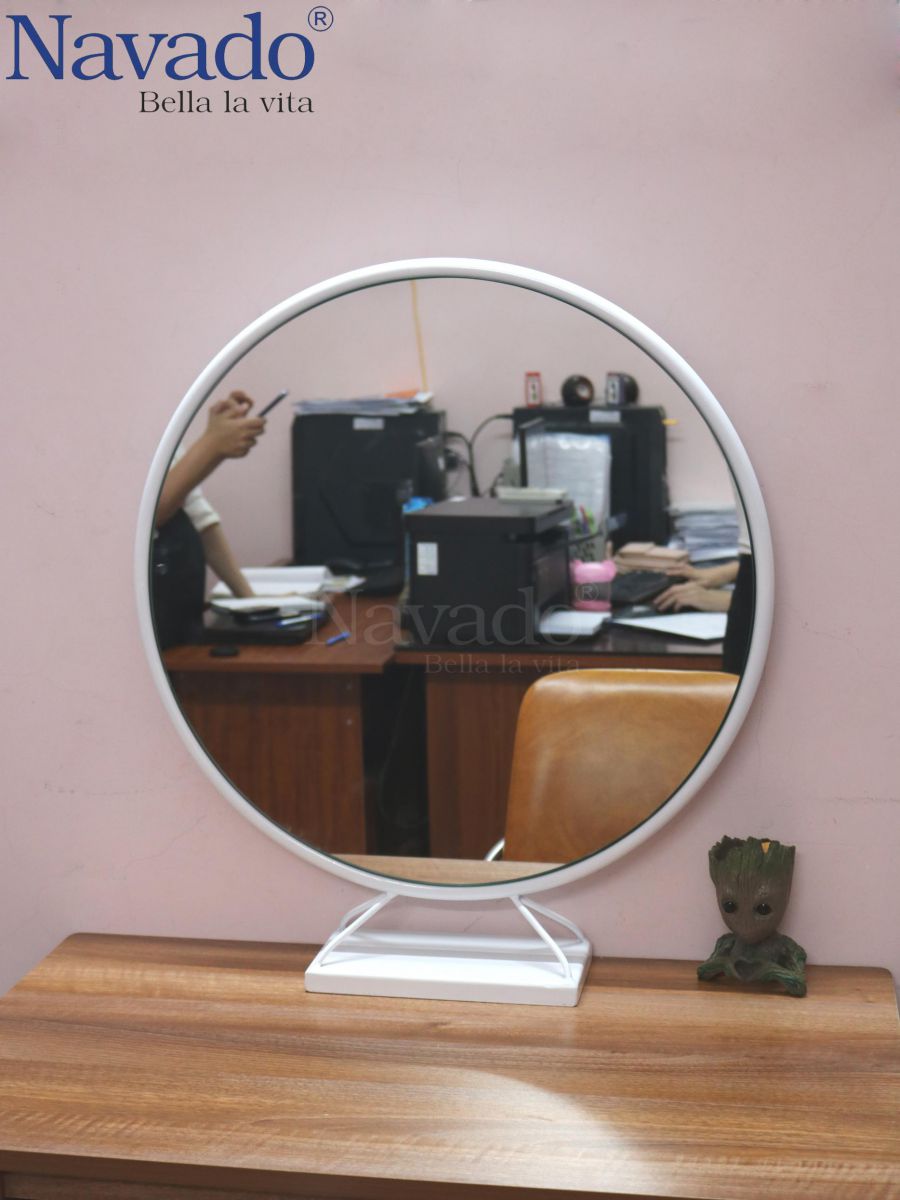 Luxury makeup mirror
II. Stylish design round mirror led desk lamp for dressing in high class phi 60cm
With a new modern design style, but still brings beauty and utility. It is not just a simple object, but it has nurtured the idea to form a product like the 60cm high-end LED makeup mirror table as today and create more to bring a new style. modern batch.
III. Modern creative ideas
With ideas to realize the products made LED Round Mirror for high-end vanity table, 60cm. Taking modern and creative ideas to make the latest style products while still achieving a high level of meticulousness through the hands of workers.
IV. summary
With all the above, the round LED mirror light up 60cm non-makeup vanity up to now is still valuable but not all products are as noticeable as now.
The choice of a product LED circular mirror for high-end dressing table of 60cm makes our house more beautiful and more meaningful. It's not difficult when we want them to go home ^^
| | |
| --- | --- |
| Price range: | 500$ - 1000$ |