Buy now
(+84) 961 430 111-(+84) 327 247 111
Highlights of MIRROR MAKE UP THE IRIS CLASSIC BEDROOM
MIRROR MAKE UP THE IRIS CLASSIC BEDROOM
New classic IRIS bedroom vanity mirror
Bringing romance to your bedroom, the neoclassical IRIS makeup mirror is definitely a gift for happy couples.
1. Makeup mirror in bedroom
Makeup mirrors create a highlight for the bedroom space, which is an indispensable item and also carries a great feng-shui meaning, which is valued by the owner.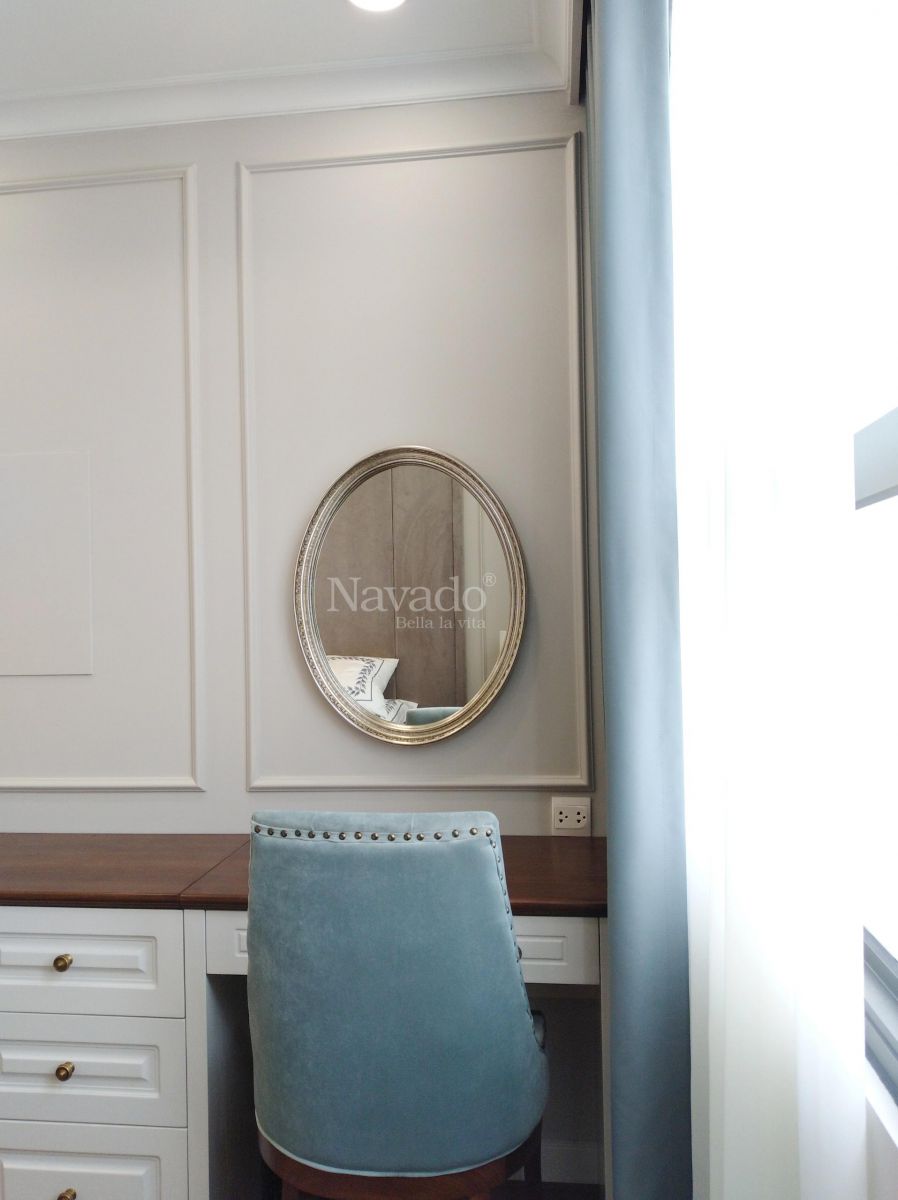 Iris classic mirror decorate living room
Many people believe that you should not put a mirror in the bedroom. However, in terms of practicality and applicability, there should be at least a small makeup mirror in the bedroom. It will help the owner to apply makeup, beautify, and dress before going out. Just pay attention to avoid placing a mirror directly on the bed or the door, the best direction to place the mirror is the Southeast.
This way of placing a mirror in this bedroom helps to improve health, do prosperous business, also help the couple get along.
Hanging a makeup mirror in the bedroom, you also need to pay attention to regularly clean, clean, do not use a mirror that is cracked, stained or distorted because it will bring bad things.
2. Bring Neoclassical art to your bedroom with a makeup mirror
If you are a fan of Neoclassical art, NAVADO's IRIS mirror will surely make you satisfied.
the traditional oval mirror, the IRIS wall-mounted makeup mirror is added with a luxurious gold frame.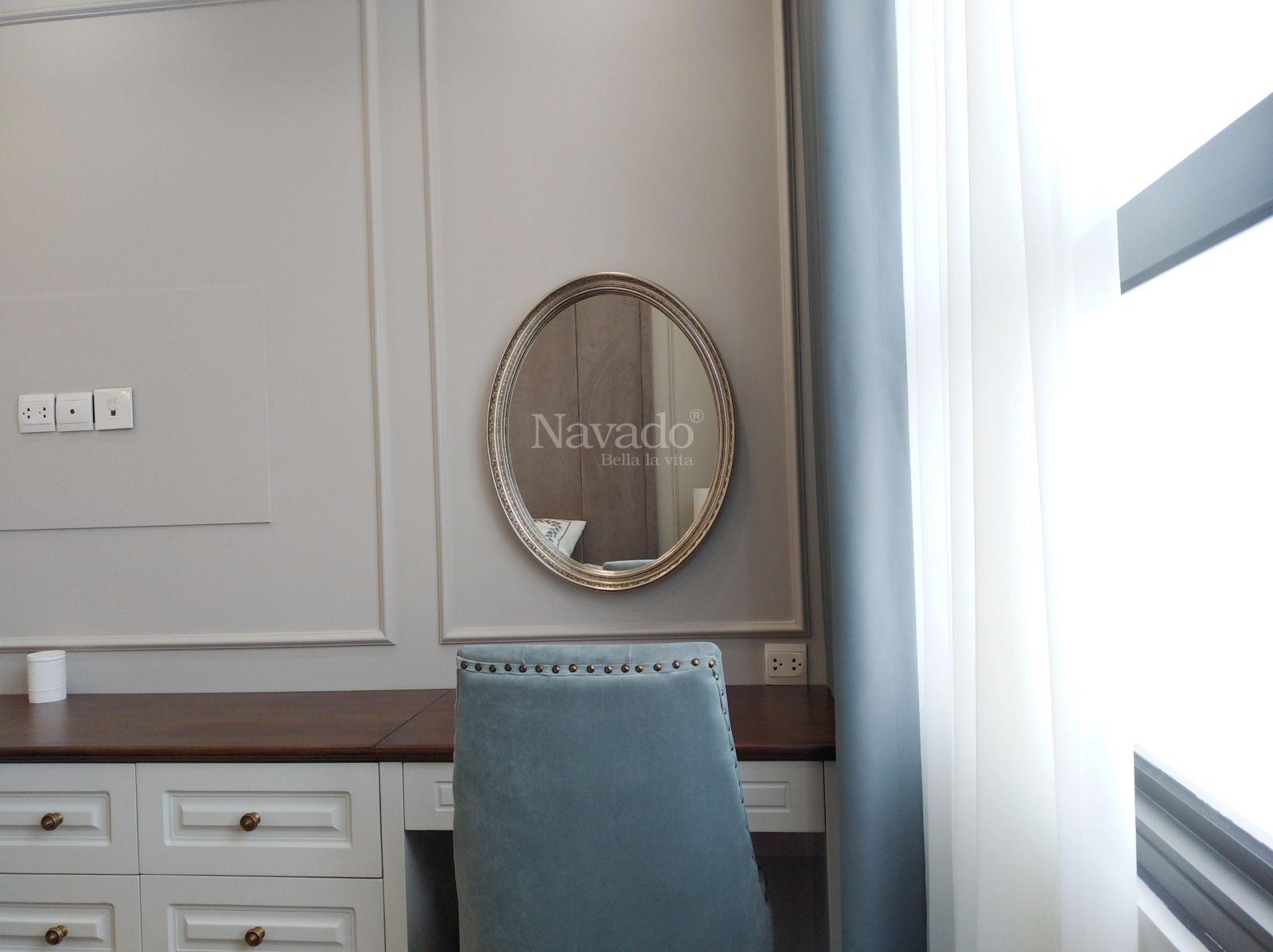 Decorate living room classic frame mirror
Simplicity and balance are outstanding features of the Neoclassical school of painting. The highlight of this makeup mirror is the two gold-rimmed rings that both create a solid feeling, showing a durable connection.
Choosing to buy a high-class Neoclassical makeup mirror NAVADO is that you bring to your bedroom a breath of European art in the early nineteenth century. The elegance, nobility and sophistication have been shown in the small makeup mirror.
| | |
| --- | --- |
| Price range: | 500$ - 1000$ |