Buy now
(+84) 961 430 111-(+84) 327 247 111
Highlights of MIRROR FOR D60CM LED MAKEUP
MIRROR FOR D60CM LED MAKEUP
With the design of round mirror, the 60cm high-grade makeup table led light has entered people's hearts through the eyes, creating a very beautiful and novel product, which still brings luxury beauty. in which ... The design is made the 60cm high-quality, non-60cm high-grade, high-grade, non-60cm high-grade makeup vanity mirror made genuine high quality mirror materials. In order to bring to consumers a product with many ​​in it.
I. Round mirror leds for 60cm high-end makeup table
With the modern 60cm high-end makeup table led round mirror, the selection of an item with value and value to create them, can not forget the hard-working people. With tools and machines, every day honed to create an art led mirror to create items with beauty and use for the children when sitting on the dressing table in their cozy house

Round led makeup mirror
II. Style design round mirror led lights for high-end makeup desks 60cm
With a new modern design style, while still bringing beauty and usability to use. It is not simply an ordinary object, it has nurtured the idea to form like the product of the 60cm high-end round LED dressing table mirror today and more creative to bring a new style. modern batch.
III. Modern, creative idea
With the ideas to realize products made 60cm high-grade led round LED vanity mirror. Using modern and creative ideas to make products with the latest styles, while still achieving a high level of meticulousness through the hands of craftsmen.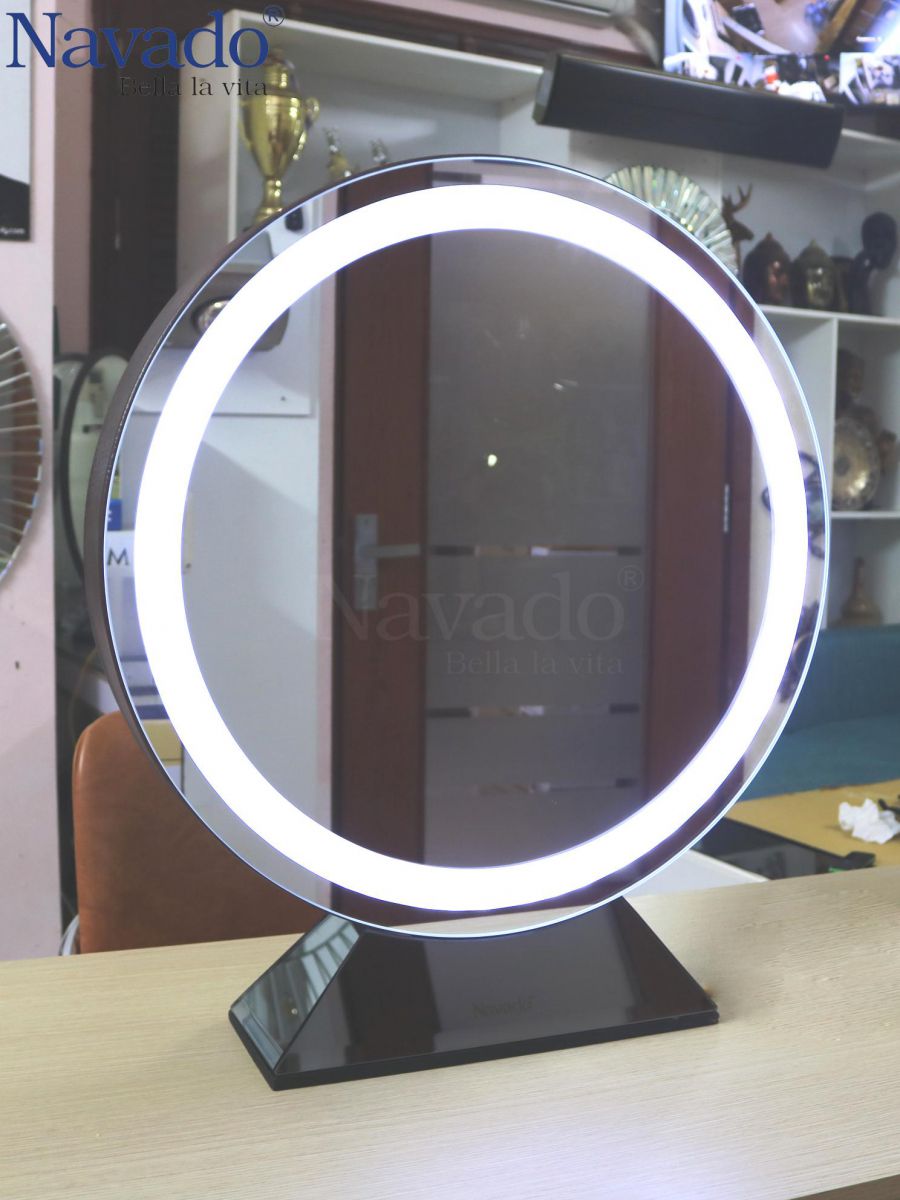 Round led table makeup mirror
IV. summary
With the above things made the 60cm high-end makeup table LED round mirror, until now, there is still a lot of value, but not all products are noticed as high as now. Choosing the product of 60cm high-grade led round LED vanity mirror makes your house more beautiful and brings more thoughts. It's not that hard when we want them to go home ^^
| | |
| --- | --- |
| Price range: | 500$ - 1000$ |