Buy now
(+84) 961 430 111-(+84) 327 247 111
Guarantee
3-month warranty
Exchange 1 for 1 in 1 month if the manufacturer has an error
Highlights of MIRROR ART VANITY TABLE BEDROOM SUN SET
MIRROR ART VANITY TABLE BEDROOM SUNSET



The master bedroom is not just where you relax after every working day, but also the makeup of the Ladies ' vanity table. And with the development of modern art, the vanity table mirror is gradually becoming the preferred decorative object in many bedroom units that still meet the functional use. Therefore, mirror Sun Set decor of Navado Company we are manufactured to meet the needs of customers.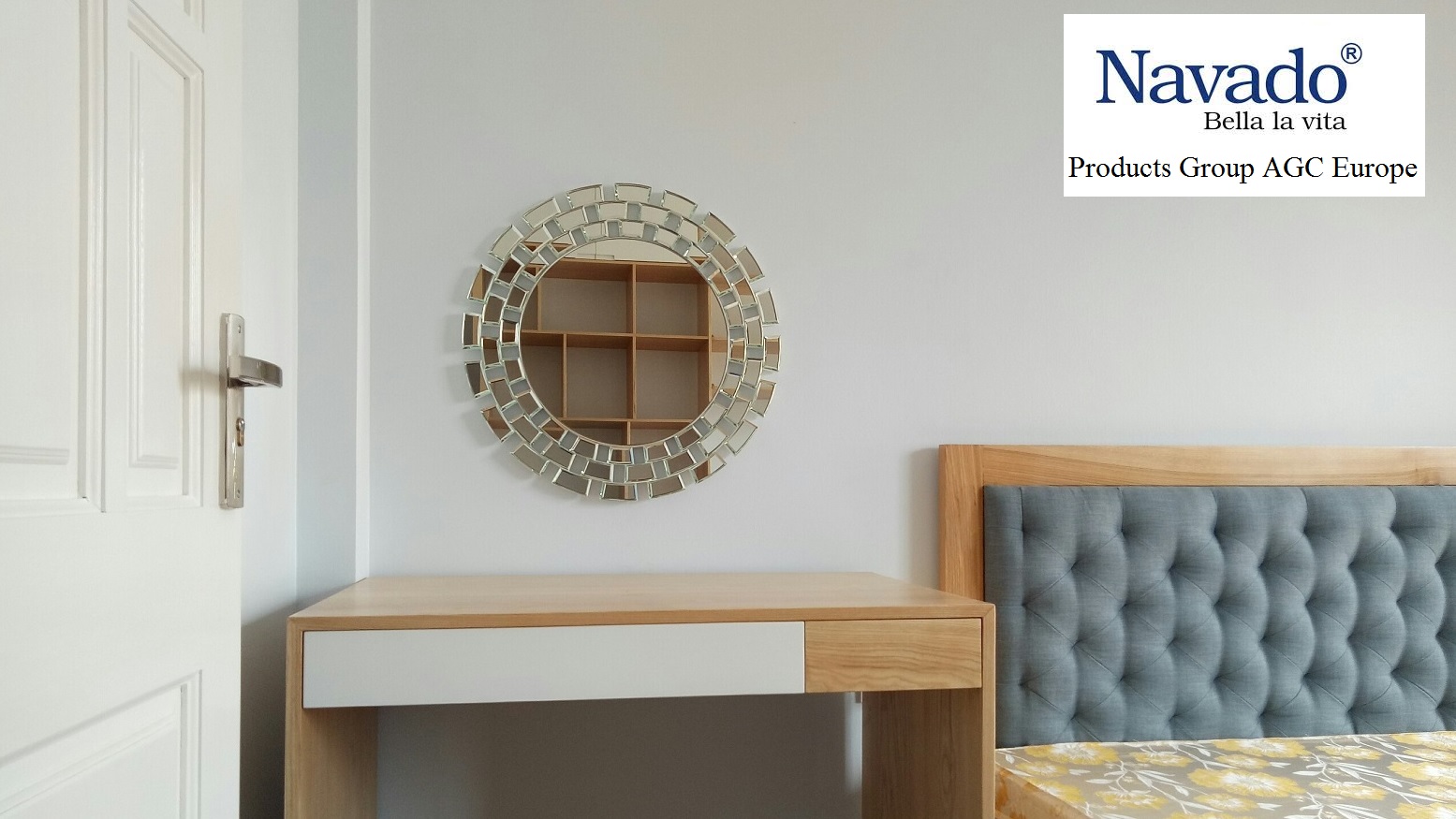 How is the Sun Set vanity table mirror made?



Vanity table mirror Art bedroom Sun Set extremely unique with a central circular glass frame design and a small glass, rectangular is arranged 1 way around. Navado Company's Sun Set makeup mirror. We are produced with AGC mirror workpiece which entered 100% Belgium, hand machining and machine directly by Navado artisans. "Mirror Sun Set" is a 1 product preferred by the Used, but also by the artistry is shaped in it. Therefore, our products have been preferred on the market in terms of interior decorations as well as aesthetic widgets.
"Sunset" however, the meaning of sunset but hidden there is full of affection for family love because when the sun is down is the moment people gather, this is the valuable time for every person of the day. The "Sun Set" mirror would be a good source of salary not only for your bedroom but also for the house. Amazing Mirror "Sun Set" by Navado Company we will surely be 1 highlight not to be missed in your house. With a size of 600x600x20mm, the "Sun Set" décor mirror will suit a wide variety of indoor positions, which are decorative items of royal European art that still meet the strict needs of Feng Shui
Navado-Your class. !
News about MIRROR ART VANITY TABLE BEDROOM SUN SET