Buy now
(+84) 961 430 111-(+84) 327 247 111
Guarantee
3-month warranty
Exchange 1 for 1 in 1 month if the manufacturer has an error
Highlights of Makeup Hanging-wall Mirror
MAKEUP HANGING-WALL MIRROR
It can be said that mirror is an indispensable item in modern houses today because of its applicability as well as artistry.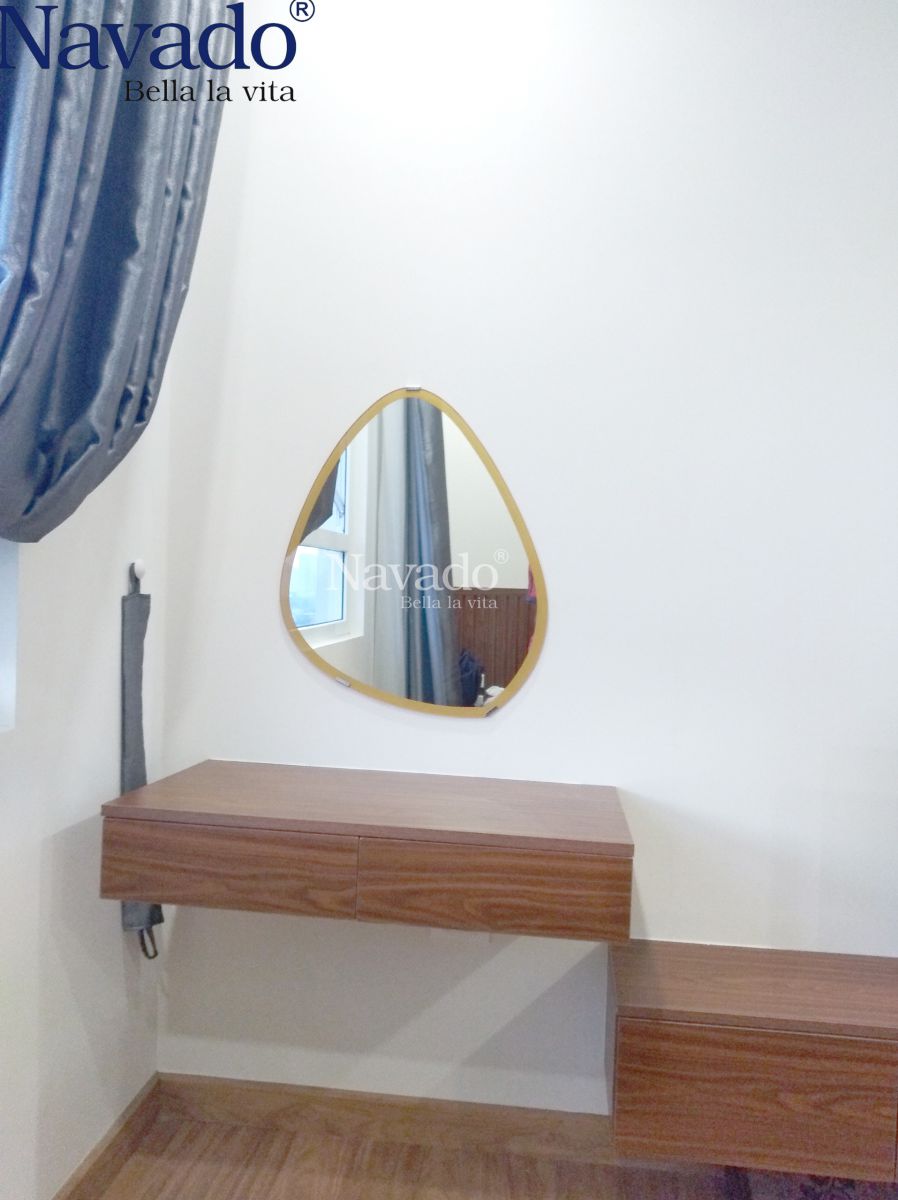 Navado introduce Makeup Hanging-wall Mirror, a new product of our company, in Minimalism style suitable for all types of space in your house.
So how to make a Makeup Hanging-wall Mirror?
Raw mirror material is the strongest point that makes the difference between Navado mirror and other brands. Made with the new generation of Belgium mirror material imported Belgium - the most advanced mirror material today, Makeup Hanging-wall Mirror will bring you a clear and true visual experience, and It will be a great makeup mirror, supporting women in the process of makeup before going out.
As one of Navado's latest designs, Makeup Hanging-wall Mirror is made according to a unique, novelty, completely different form of other conventional mirrors. With the prototype is a triangular shape, Makeup Hanging-wall Mirror is grinding angle to become soft but still retain the balance, inherent harmony. The grinding angles are completely hand-made, so it can be said to be a true artwork that Makeup Hanging-wall Mirror will give not only a refined, elegant but also incredibly unique, new energy source for your bedroom
News about Makeup Hanging-wall Mirror