Buy now
(+84) 961 430 111-(+84) 327 247 111
Highlights of MAKE UP MIRROR FRAME OF WHITE LEATHER
MAKE UP MIRROR FRAME OF WHITE LEATHER
Skin-rimmed makeup mirror is not unfamiliar. But to increase durability when using, learn about leather-coated steel frame makeup.
1. Leather-coated steel frame mirror suitable for every home
Popular for its simple yet sophisticated shape, leather-coated steel-frame makeup mirrors have been present in many homes. Whether it's a common tube house to luxury apartments, villas, old garden houses or modern studio rooms, this type of mirror still brightens the space in which it appears.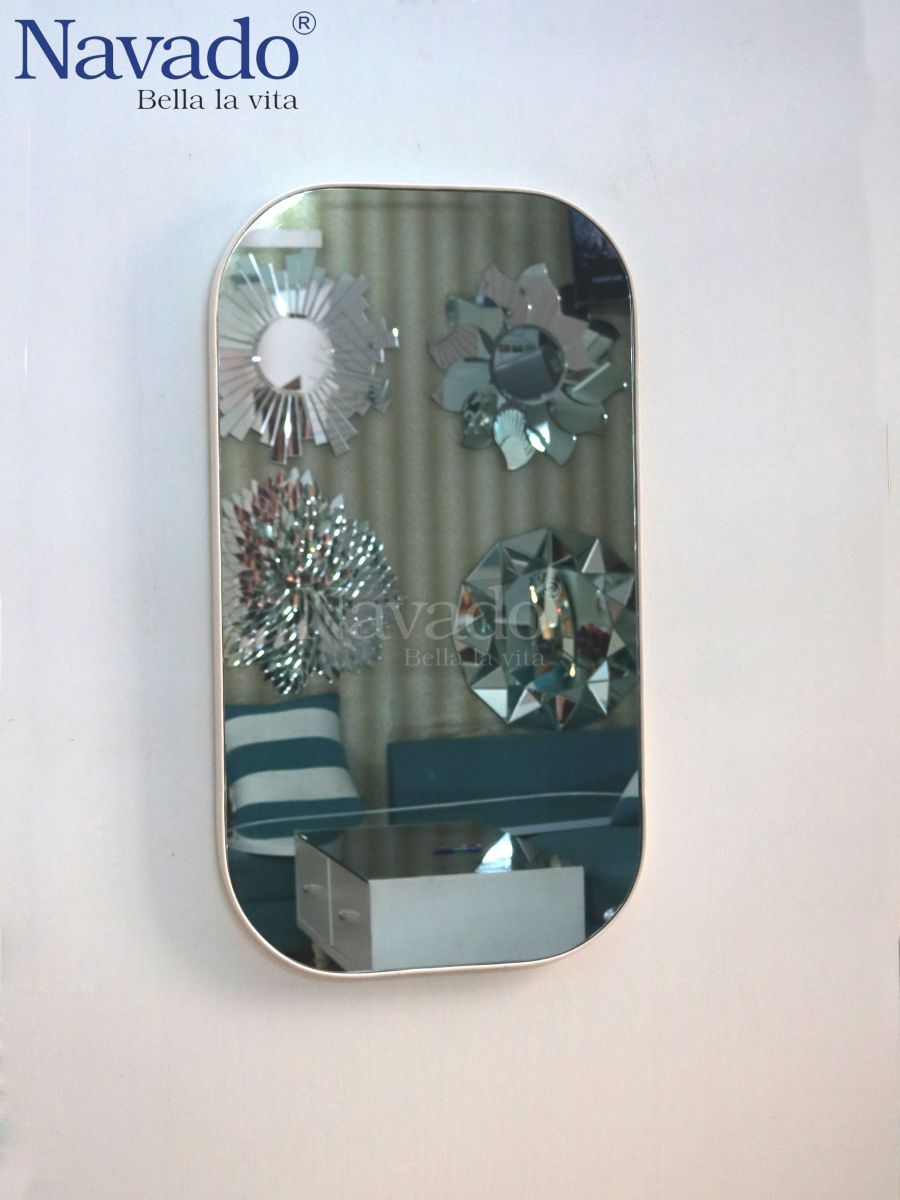 Modern mirror letaher frame
The design is very simple, not too big, cumbersome, the makeup mirror with leather-coated steel frame with the size of 500x900mm, 30mm thick ensures safety when hanging on the wall for a long time.
Not as fussy as decorative art mirrors such as neoclassical mirrors, Spider mirrors, Galaxy mirrors, Lacos mirrors, laurel-shaped mirrors, ... this type of mirror only has a leather-wrapped, minimalist frame. mirror border, bringing lightness and elegance.
2. Leather-wrapped steel mirror confirms the class of the vanity
It looks simple, but the leather-coated steel-frame makeup mirror is extremely skillfully crafted.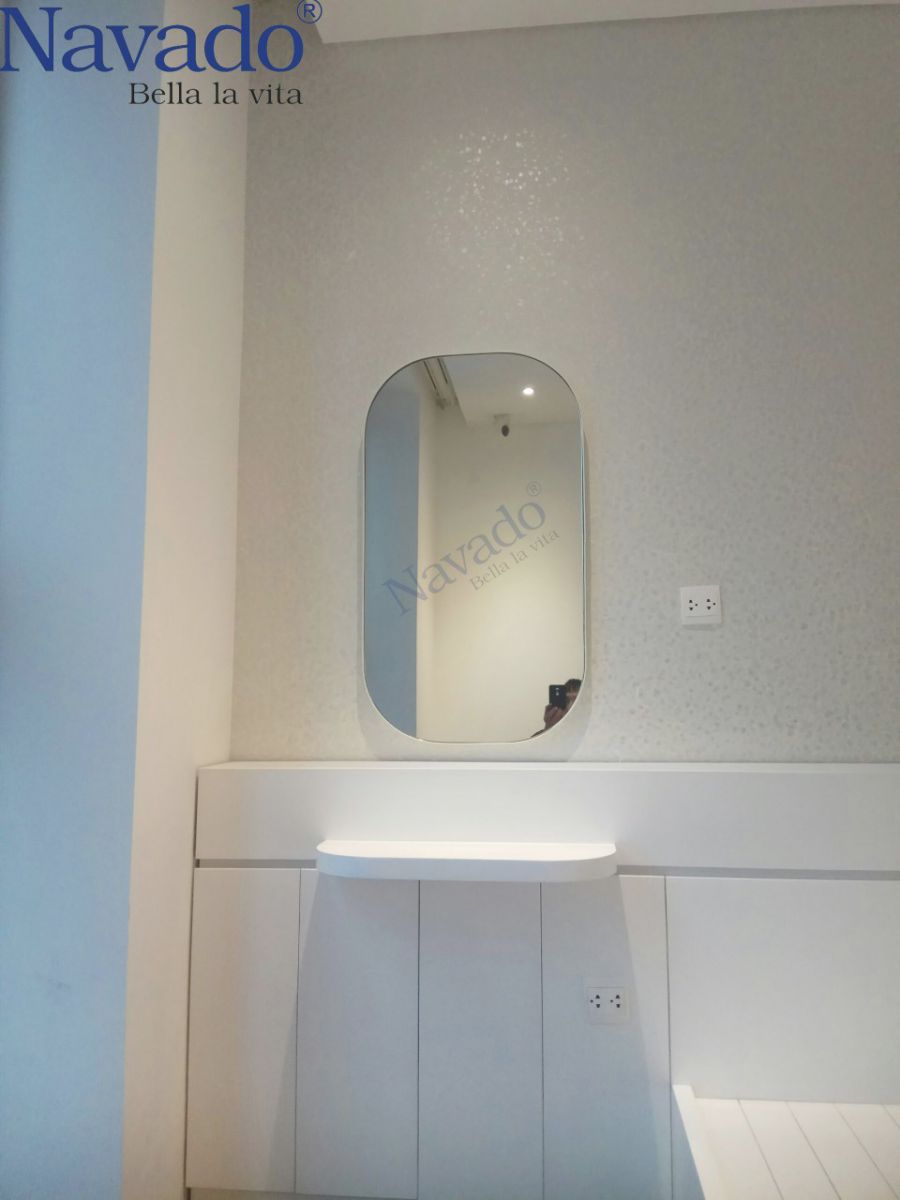 Modern leather frame mirror
Mirror embryos imported Thailand are extremely reputable. Mirror silver 8 layers to have satisfactory flatness and especially do not use copper in the process, that is to bring the best product quality, with the longest use time.
Buying a leather-rimmed steel makeup mirror at NAVADO is the option chosen by many customers. Satisfaction not only comes the high quality products that have been guaranteed for many years, but also the dedicated and thoughtful service product consultation to complete installation of mirrors at home.
| | |
| --- | --- |
| Price range: | 500$ - 1000$ |