Buy now
(+84) 961 430 111-(+84) 327 247 111
Highlights of MAKE UP MASTERY OF STONE MAKEUP MIRROR
MAKE UP MASTERY OF STONE MAKEUP MIRROR
It can be said that mirror is an indispensable item in modern houses today because of its applicability as well as its artistic nature.
Navado introduces the Bedroom Makeup Wall Mirror, a new product our company, in a Minimalism style that fits any type of space in your home.
So how is the bedroom makeup wall mirror made?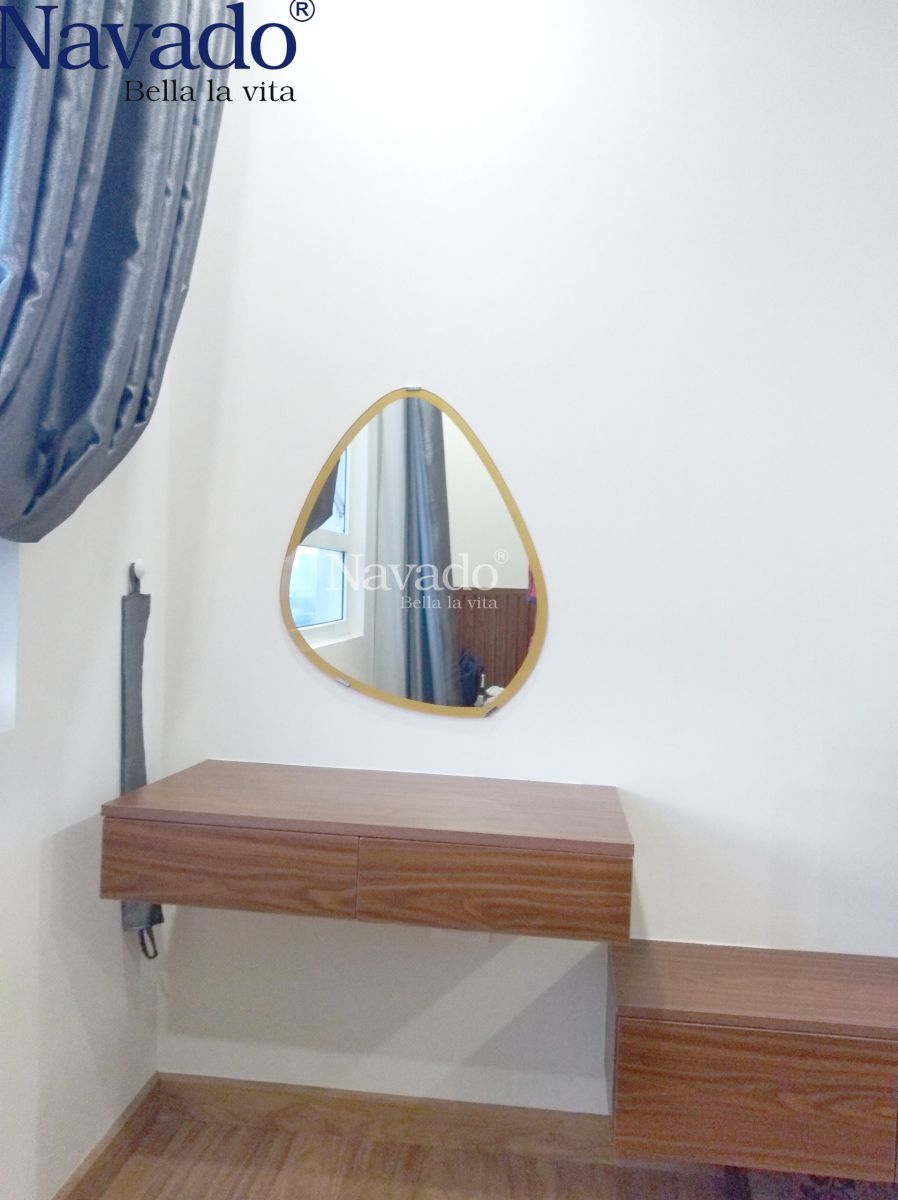 Art stone makeup mirror
Mirror material is the strongest point that distinguishes Navado Mirrors other brands. Made with Belgian new generation mirror material imported Belgium - the most advanced mirror material today, bedroom makeup wall mirror will bring you the clearest and most authentic visual experience, and Will be a great makeup mirror, support women in the process of makeup and embellishment before going out.
As one of Navado's latest designs, the bedroom vanity wall mirror is made in a unique, novel design that is completely different other conventional mirror designs. With the prototype being a triangle, the bedroom vanity wall mirror is angled to become soft while retaining the inherent balance and harmony. The grinding corners are all done by hand, so it can be said that this is a true work of art and will bring to the room a subtle, elegant but still extremely unique, bringing energy. new quality for your bedroom.
| | |
| --- | --- |
| Price range: | 500$ - 1000$ |