Buy now
(+84) 961 430 111-(+84) 327 247 111
Guarantee
3-month warranty
Exchange 1 for 1 in 1 month if the manufacturer has an error
Highlights of Led Rectangular Bathroom Mirror
LED RECTANGULAR BATHROOM MIRROR
Is your bathroom too boring with conventional items? Does your home space need more light and subtle?
Navado introduce the Led Rectangular Bathroom Mirror -the best choice for your bathroom meeting the needs and decoration of the living room. With a conventional rectangular design, but stylized the corner that creates more harmonious feel for the room. Size 900 x 1200 x 5 mm standard suitable for every shower, customers can also fully design a mirror with their own size.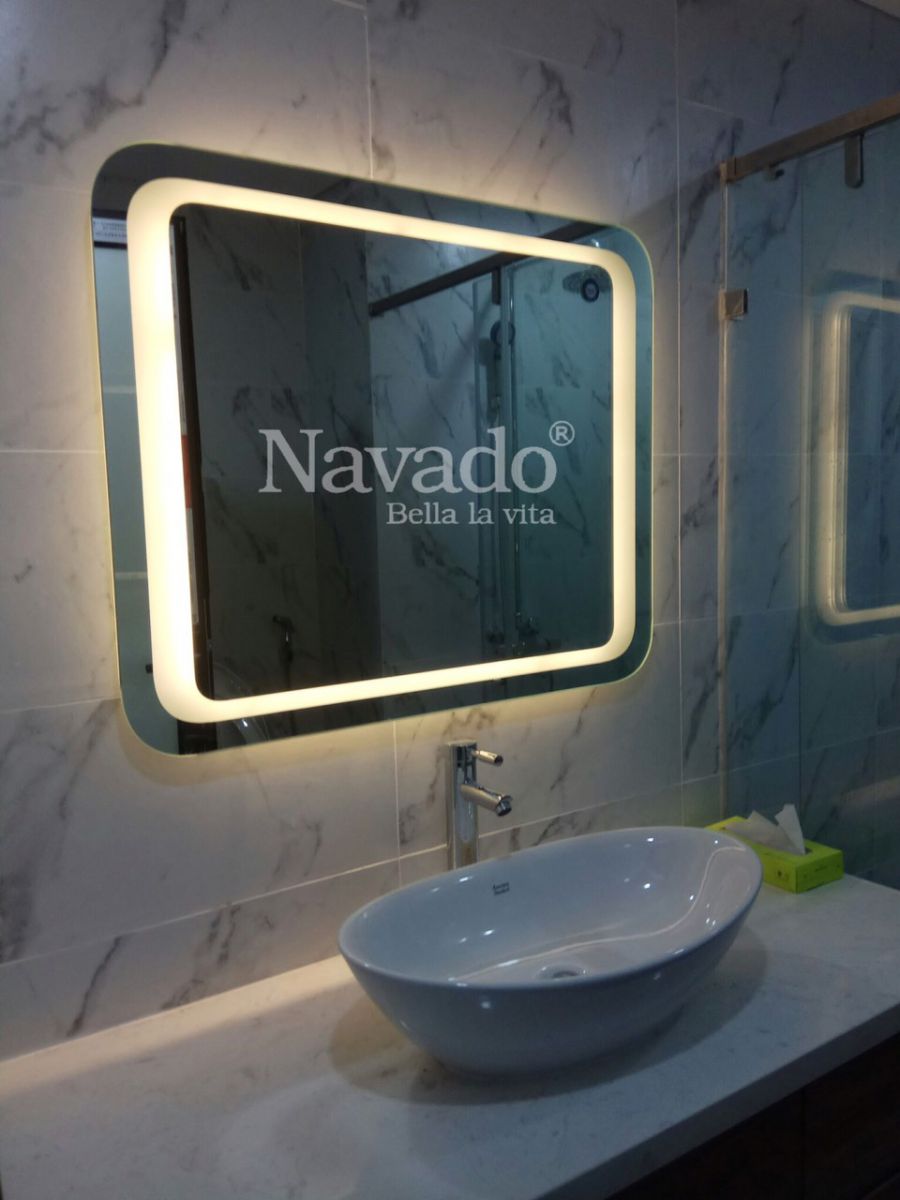 So how to use a handy, rectangular led mirror?
Designed with the European mirror standard with the most advanced material available today – the Belgian mirror AGC brand new generation, Led Rectangular Bathroom Mirror will bring the true standard and the most pronounced image.
The most special thing about the Led Rectangular Bathroom Mirror is that the LED light contour can completely replace the normal lamp and is used as a makeup mirror. In addition, this led border also works as a decorative object, not only the space becomes widespread but also makes the room filled with sparkling light that brings elegance and the trendy to the space of your house.
News about Led Rectangular Bathroom Mirror