Buy now
(+84) 961 430 111-(+84) 327 247 111
Highlights of LARGE LED MAKEUP MIRROR FOR MAKEUP STUDIO
LARGE LED MAKEUP MIRROR FOR MAKEUP STUDIO
With the working conditions in a large and quite crowded environment, the makeup studios asked them to have a large and good mirror to be able to serve their customers best. So LARGE LED MAKEUP MIRROR FOR MAKEUP STUDIO makes a great choice for studios.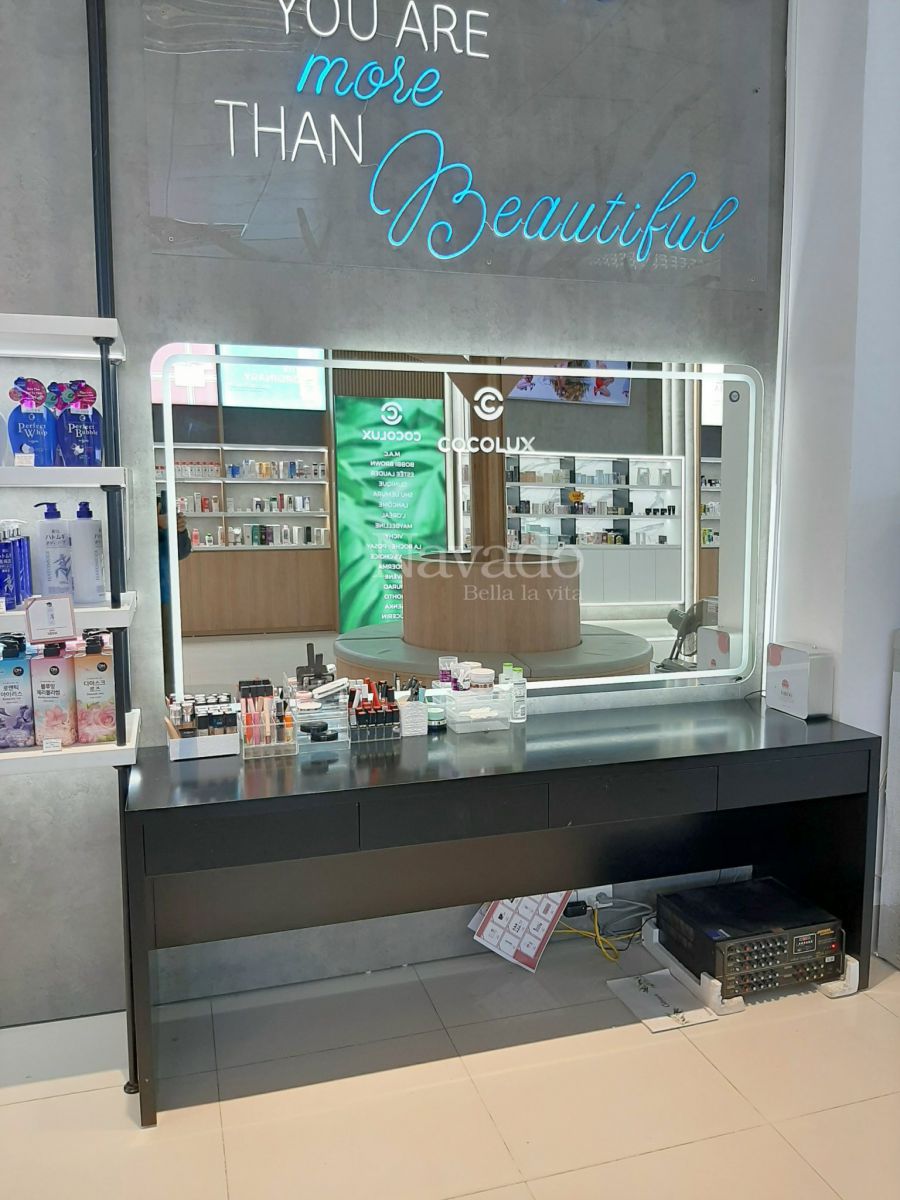 Led makeup mirror for makeup studio
With a large-sized common design, high-quality mirrors are made AGC ultra-durable mirrors that make the mirror ready to serve makeupker with their customers. In addition, the mirror possesses a quality led light that also helps makeupker to see more clearly the face they are wearing, thereby making the makeup line more beautiful. Not only that, the led lights in the mirror also help the mirror to be more modern and beautiful, helping the mirror not to be monotonous in one color.
Makeup mirror is an essential element in makeup studios, so Navado, we have wholeheartedly designed a beautiful quality mirror to serve makeup studios, so LARGE LED MAKEUP MIRROR FOR MAKEUP STUDIO deserves to be a part in the studio.
Navado- your level!
| | |
| --- | --- |
| Price range: | 500$ - 1000$ |