Buy now
(+84) 961 430 111-(+84) 327 247 111
Highlights of Hexagonal mirror for dressing table
Hexagonal mirror for dressing table
The mirror's job is to make women feel more beautiful, and the hexagonal mirror for the dressing table will help you feel confident walking down the street.
Women 's daily makeup work is an art job. Therefore, in order to avoid unnecessary mistakes, make up is an indispensable factor to serve women in makeup work. So Navado has launched hexagonal mirror products for the dressing table to support women in beauty.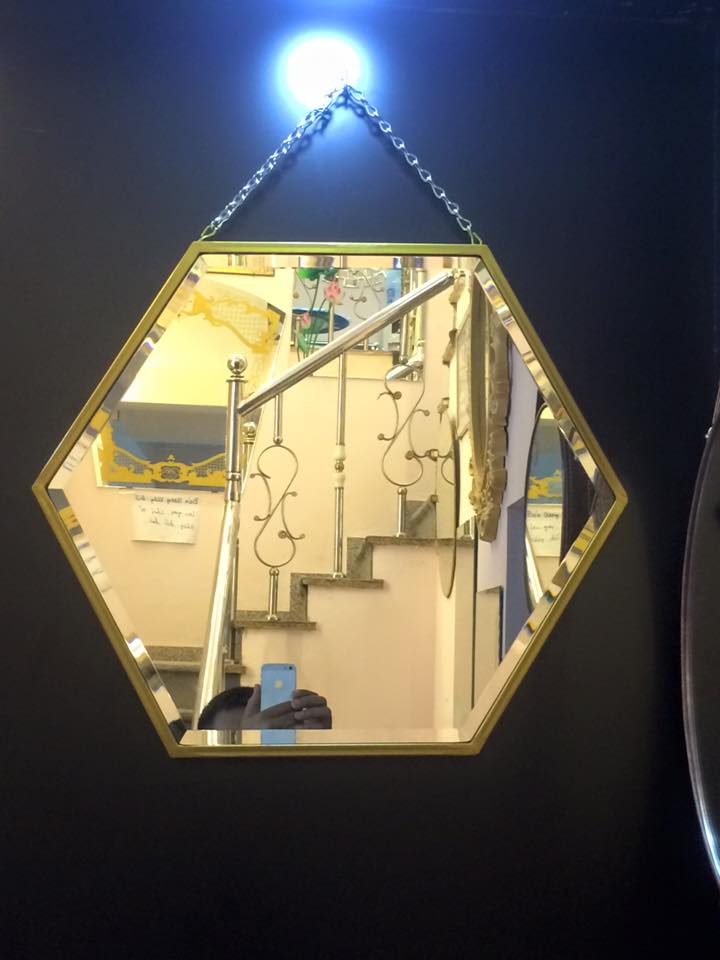 Art hexagon makeup mirror
The hexagonal mirror for the vanity has many advantages
Mirror wall, can be easily installed in any appropriate area.The origin of the mirror is Indonesia, with the Belgian mirror embryo (AGC), the quality of the mirror is Belgian you know about reflection True image every stroke, no deformation, no stains, no oxidation, enduring time.The size of the hexagonal mirror for the dressing table is 700 700 10mm, a compact size suitable for The mirror is yellow in color, with hand-sharpened, elegant steel hand-crafted.
Why should choose hexagonal mirror for the dressing table.
As mentioned, the work of makeup is the work of artistic creation so perfect makeup requires a perfect mirror. Navado created the hexagonal mirror for the perfect vanity.
Made Belgian mirror embryo, the mirror reflects sharp images honestly, clearly illuminating the details on the face so that women can easily paint eye-contour details, eyelash attachments, powder ...
Mirrors have the size of the face, this easily helps you see the shortcomings as well as, look at the back of the neck ...
Mirrors are easy to move in different areas of the room, not bulky as mirrors integrated with vanity.
Mirrors are durable over time you will not have to spend extra costs to buy mirrors because mirrors are stained, moldy, oxidized ...Navado's mirror products are meticulously crafted, premium quality, durable, clear and sharp.
| | |
| --- | --- |
| Price range: | 500$ - 1000$ |