Buy now
(+84) 961 430 111-(+84) 327 247 111
Highlights of HALOBAY PREMIUM MAKEUP MIRROR
HALOBAY PREMIUM MAKEUP MIRROR
Are you looking for a new inspiration for your monotonous bedroom, a mirror that is both top quality and brings luxury and meaning to your home space?
Navado would like to introduce the Halobay premium makeup model - a product in our unique "scenic" collection. Made the highest quality Belgian mirror material, the Halobay Premium Makeup is sure to give you a wonderful visual experience that is different all the ordinary mirrors you have ever looked at. This has been confirmed by experts in mirrors and interiors, and throughout the years, Navado has always been the leading brand that domestic and foreign architects believe in for their high-end designs.
So why is the Halobay Premium Makeup special and one of such famous and loved mirrors?
With the size of 600 x 800 x 5mm standard wall-mounted size, the Halobay high-end makeup mirror takes care of both roles, both a high-end makeup mirror and a wall-art decoration for the room. add freshness and brilliance with light.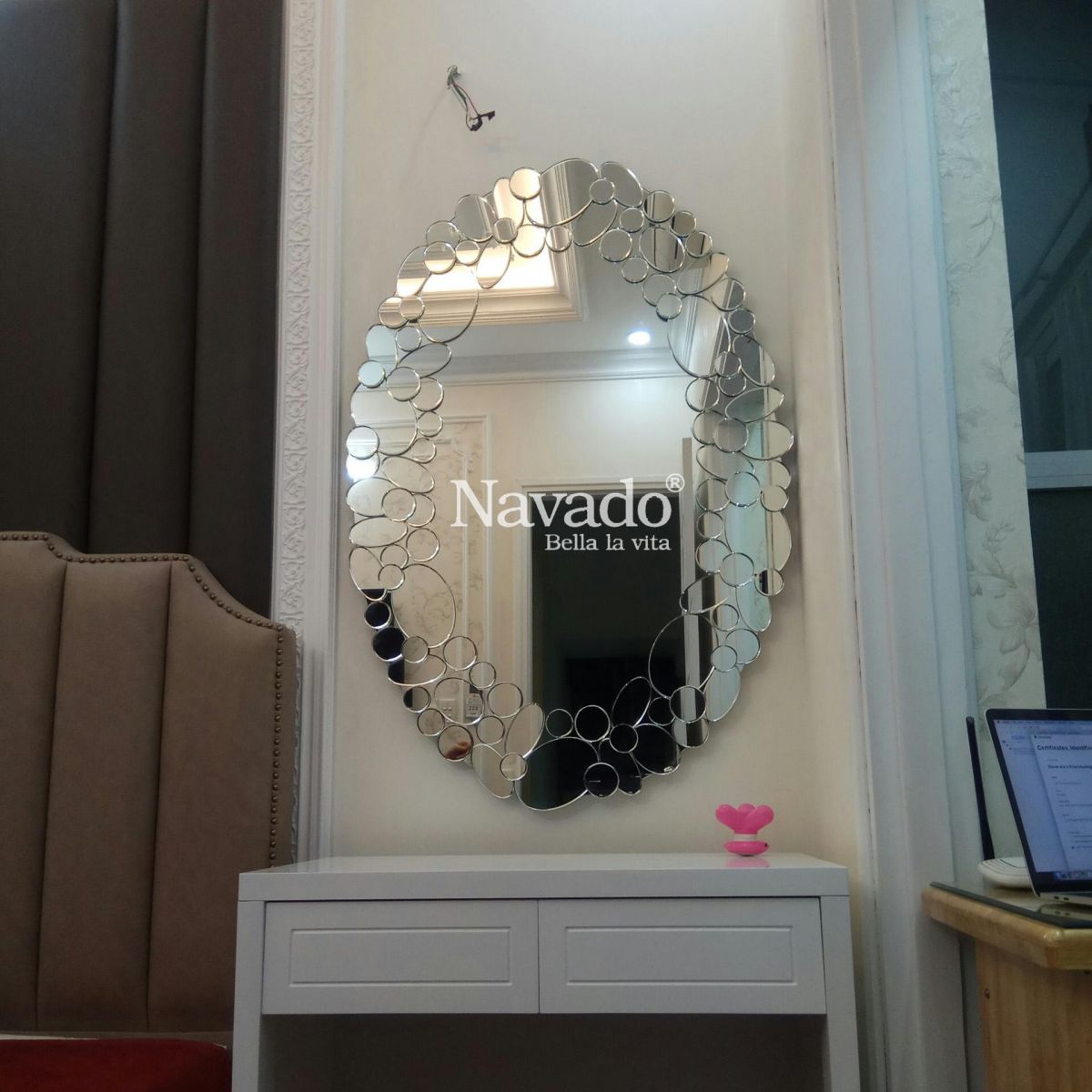 Halobay art modern makeup mirror
Inspired by the image of a mythical mascot - a dragon symbolizes prosperity, wealth, only places of regal, luxury and richness are where the dragon comes, Halobay Premium Makeup Mirror is designed in the shape of ellipses, mirror edges are round, flat blocks with unique unique shapes, but harmoniously arranged by the research technology to create the perfect dragon shape, but there is still an inner opposition. The designers named this dragon mirror Halobay - Ha Long Bay - where the dragon descended - one of the most famous landmarks in Vietnam and recognized in the list of the most beautiful in the world.
This is also a design chosen by many foreign visitors when returning their visit to Vietnam, knowing the meaning behind this art and the meticulous and delicate handwork of Navado artisans. .
| | |
| --- | --- |
| Price range: | 500$ - 1000$ |