Buy now
(+84) 961 430 111-(+84) 327 247 111
Highlights of BIANCO DECOR LUXURY MAKEUP MIRROR
BIANCO DECOR LUXURY MAKEUP MIRROR
The dressing table is always considered a mecca for all women, the dressing table space is a space for women to relax and take care of themselves after tired days, also the place to start a new day. perfect for you. So, Bianco decor luxury vanity table is indispensable for the bedroom space.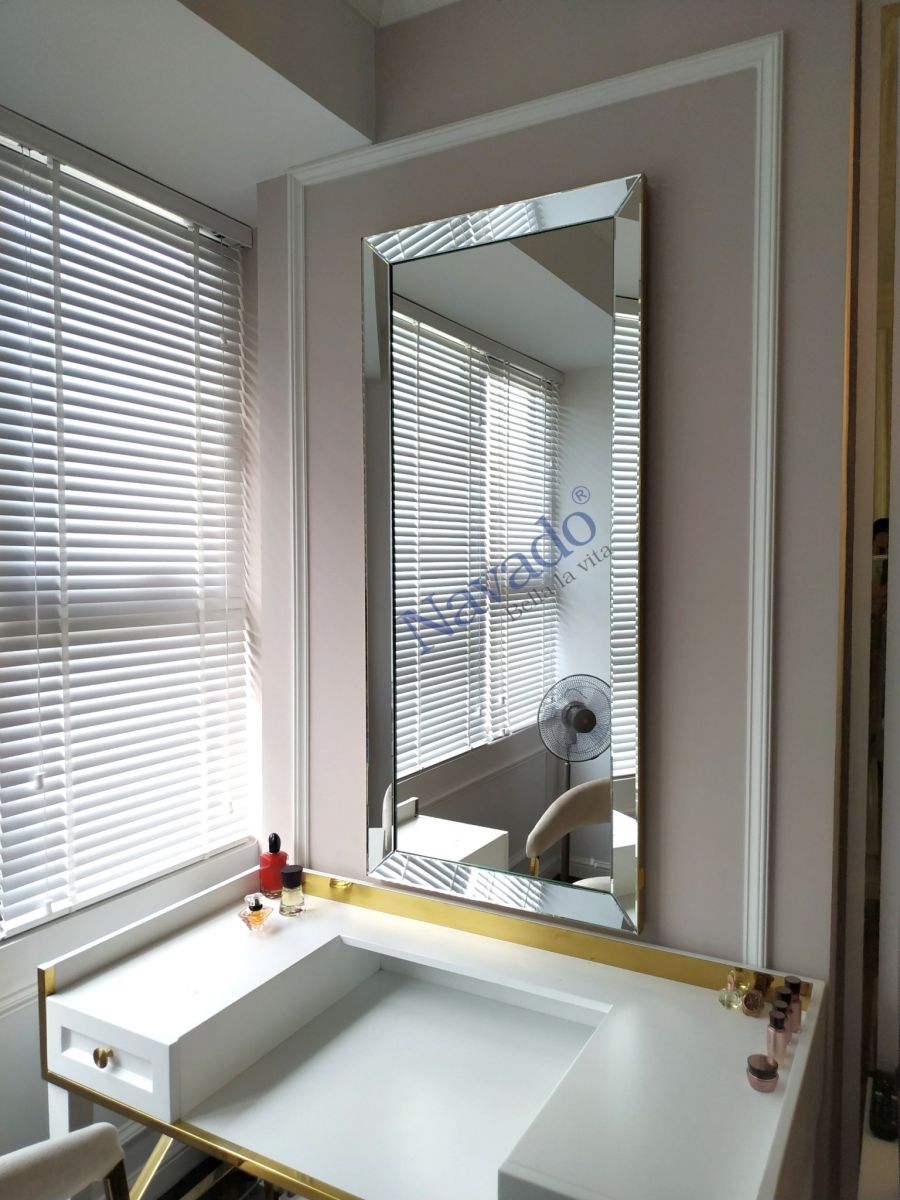 Makeup decorate mirror
The Bianco decor luxury mirror in Italian has the meaning of "sweet", as well as the indispensable connection between the makeup mirror and the women, the mirror has a rectangular design with innovative mirror edges like the tablets. Sparkling water shadows, giving the mirror a soft and feminine look.
Mirror size 700 x 900 x 10mm, luxurious, high-class design, fresh and modern beauty, suitable for hanging vanity mirror, bedroom mirror, ... Also can be used as Art mirrors decorate the living room, mirror decor the spaces, make the space use mirrors to add class and difference.
| | |
| --- | --- |
| Price range: | 500$ - 1000$ |