Buy now
(+84) 961 430 111-(+84) 327 247 111
Guarantee
3-month warranty
Exchange 1 for 1 in 1 month if the manufacturer has an error
Highlights of BEDROOM MIRROR HIGH-GRADE MAKEUP PHALE
BEDROOM MIRROR HIGH-GRADE MAKEUP PHALE



Do you want to inspire care and care for yourself every morning waking up?
Do you want to bring your own monotonous bedroom to a new breeze?
Let the mirror hanging the high-class bed makeup Phale of Navado help you do it!
Suspension mirror Phale High-class makeup camera is made the new generation AGC mirror – the most advanced mirror currently imported directly Belgium will give you 1 to strictly cover the image completely sharp and different previous generation mirrors. You will own the best makeup mirror in your bedroom.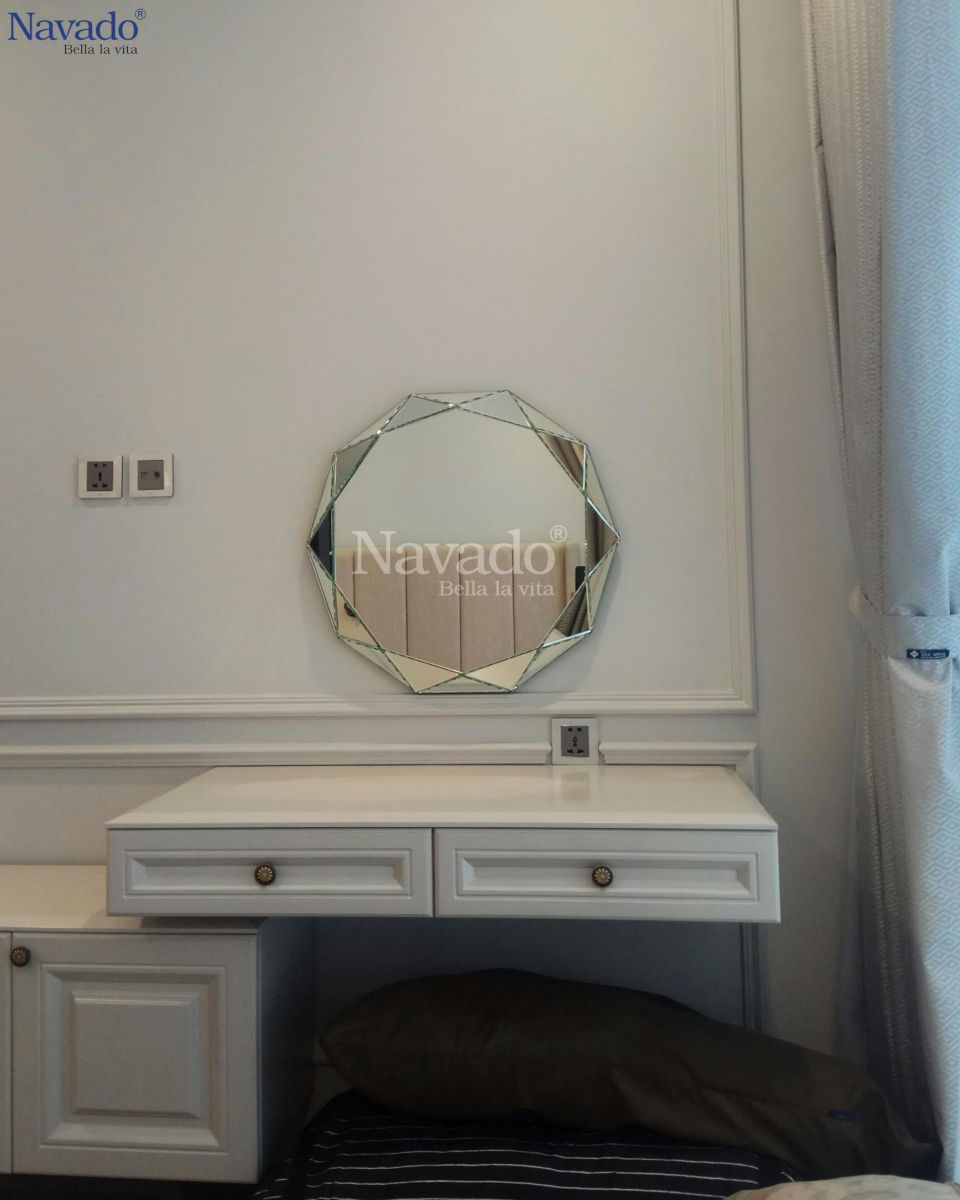 With a new, polygon-shaped design, inside are subtle lines of two Pentagon arranged alternately, harmonizing together to form a delicate, balanced flower that causes a strong visual impression. The Hanging mirror of the high-level home makeup Phale is certainly not simply a most advanced mirror but also a highlight and the most elegant highlight for the room space, inspiring and spirit for you every day.
The shape of the mirror is inspired by the attack, integrity, each hand grinding line meticulously, the public and the collage, the subtle sculpture of the artisans have created each of the perfect edges of the balanced triangles the inside out. If you are a person who favored the arrangement, balanced layout and intent to create a perfect proportion in his house, the mirror hanging the high-level bed makeup Phale was created to fulfill that mission.
Navado – Your Class!
News about BEDROOM MIRROR HIGH-GRADE MAKEUP PHALE