Buy now
(+84) 961 430 111-(+84) 327 247 111
Highlights of 50X70CM LED MAKEUP MIRROR IN HANOI
50X70CM LED MAKEUP MIRROR IN HANOI
LED makeup like? To find a place to install a prestigious Hanoi makeup mirror, look to NAVADO.
1. Things to pay attention when installing the led makeup mirror
LED makeup mirror is a top favorite product today. But not everyone knows how to install this type of mirror. LED makeup mirror is a type of mirror with led lights around the edge of the mirror to increase light when used. However, if this amount of light is too much, it can both be uncomfortable when applying for a long time, and the color of the skin is not as true.

Led makeup mirror
Therefore, when choosing a LED makeup mirror, you need to choose a mirror so that you can see the entire face clearly, without shadows and the light must have natural light. Absolutely avoid yellow LEDs that both affect your eyes and make you makeup in the wrong tone. Install the best LED makeup mirror, you should put the mirror at eye level about 1m2-1m5 compared to the floor. You can also place the mirror in a higher position depending on your height.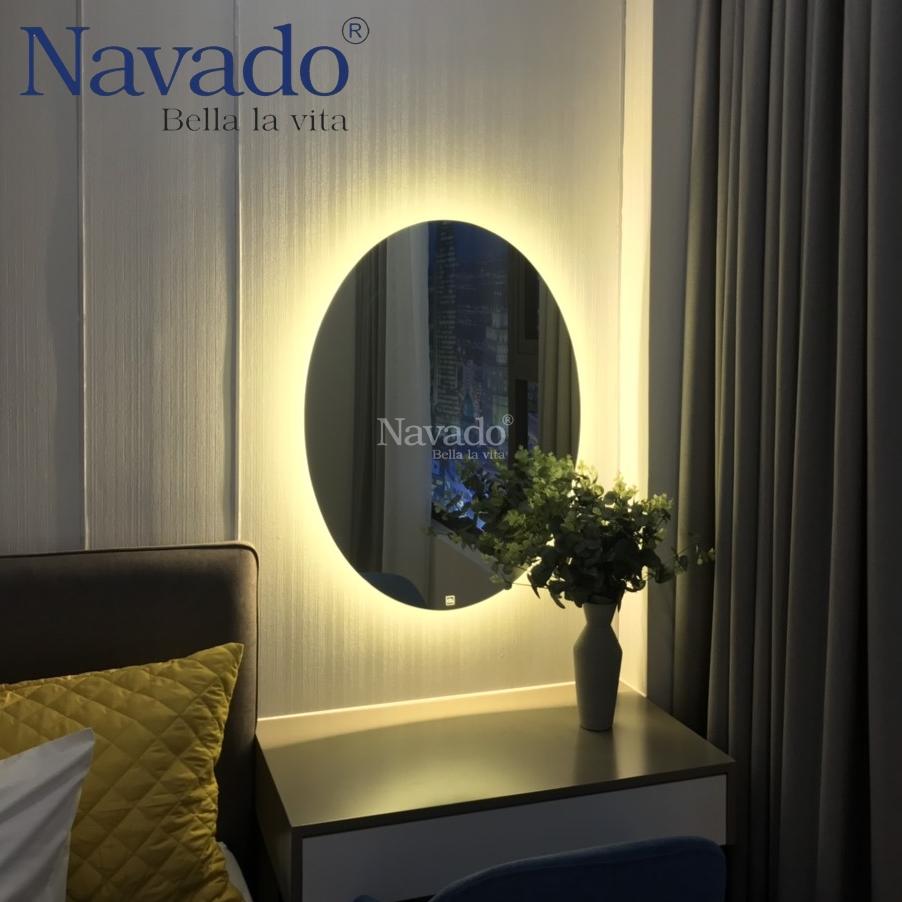 Led elip makeup mirror
2. Install a prestigious makeup mirror in Hanoi
After choosing a makeup mirror you like, turn a perfect mirror by installing it properly.
NAVADO is not only a provider of high quality mirrors but also dedicated to home mirror installation in Hanoi, Da Nang, and HCMC.
| | |
| --- | --- |
| Price range: | 500$ - 1000$ |