SELLING GLASS WALLS WITH FULL BODY SOI WALL
4
5
(

1

evaluate)
Buy now
(+84) 961 430 111-(+84) 327 247 111
Highlights of SELLING GLASS WALLS WITH FULL BODY SOI WALL
SELLING GLASS WALLS WITH FULL BODY SOI WALL
The full body mirror is a must-have mirror in the house. Placing a full-body mirror in the bedroom, living room or dining room is a smart and convenient solution for members of the family to look at themselves, edit their outfits while subtly optimizing the space .
1. Why should I buy a full body mirror in the house?
Full-body mirror is a mirror that helps you have a wide view, full-body view to edit your outfit, look, give a much more confident appearance.
In addition, the wall mounted full body mirror is also a mirror that gives the feeling that the room area is extended, creating a visual effect of depth. Hanging a full body mirror properly, in the right position can help you "cheat" the area of the room up to twice the actual area.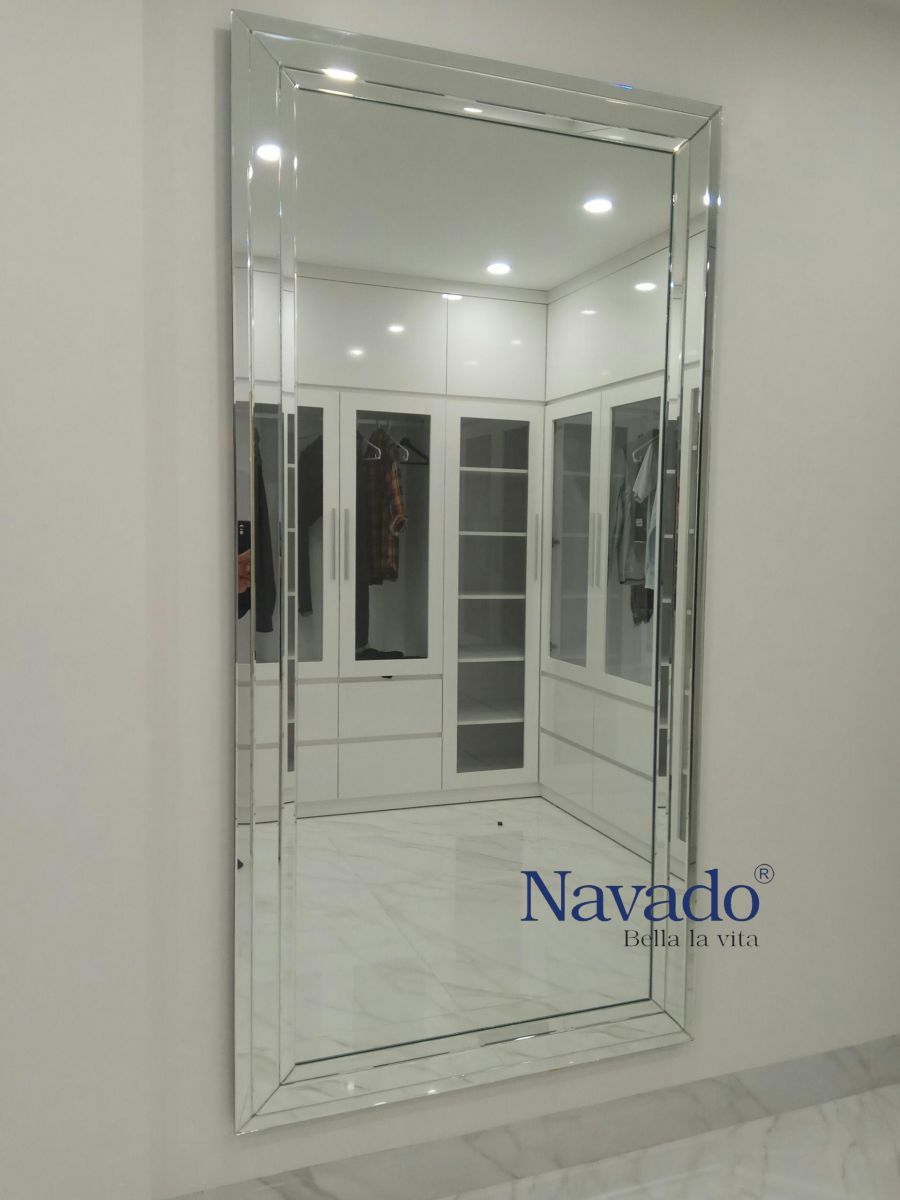 Wall full body mirror
A full-body mirror in the house also helps increase the aesthetics and elegance of the house. Although the mirror is small, it is an indispensable item to complete the beauty of your living space. Currently, many families choose to replace the full body wall mirror instead of the traditional mirror because of its high applicability and extremely user-friendly.
2. Where is a good place to buy a full body mirror?
A reputable home decoration mirror chosen by many customers today is NAVADO. The brand is famous for its mirror line made the ultra-durable Belgian AGC mirror, resistant to dust and mold, which is very suitable for the environment and climate of Vietnam.
NAVADO's full body wall mirror with size 800 x 1600mm, thickness of 5mm is the perfect size to withstand the force well, suitable for many homes today. Mirror border is not too fussy but is connected by subtle lines, creating depth for the mirror very attractive.
Buying a full body mirror, you will be free to install it at home to get the perfect mirror. The professional and experienced workers of NAVADO will help you to install the most beautiful and convenient mirror to enhance the beauty of your living space.
| | |
| --- | --- |
| Price range: | 500$ - 1000$ |