Buy now
(+84) 961 430 111-(+84) 327 247 111
Guarantee
3-month warranty
Exchange 1 for 1 in 1 month if the manufacturer has an error
Highlights of Navado High-End Classic Body Mirror
Navado High-End Classic Body Mirror
Neoclassical art is a style that is very common in most modern buildings, the Eiffel Tower to the decorations in the US Congress building.
Neoclassical is the name of a trend of decorative arts, visual arts, literature, music and architecture inspired by Western classical culture and arts. And to bring that to every room of your home, Navado High-End Classic Body Mirror is a perfect choice.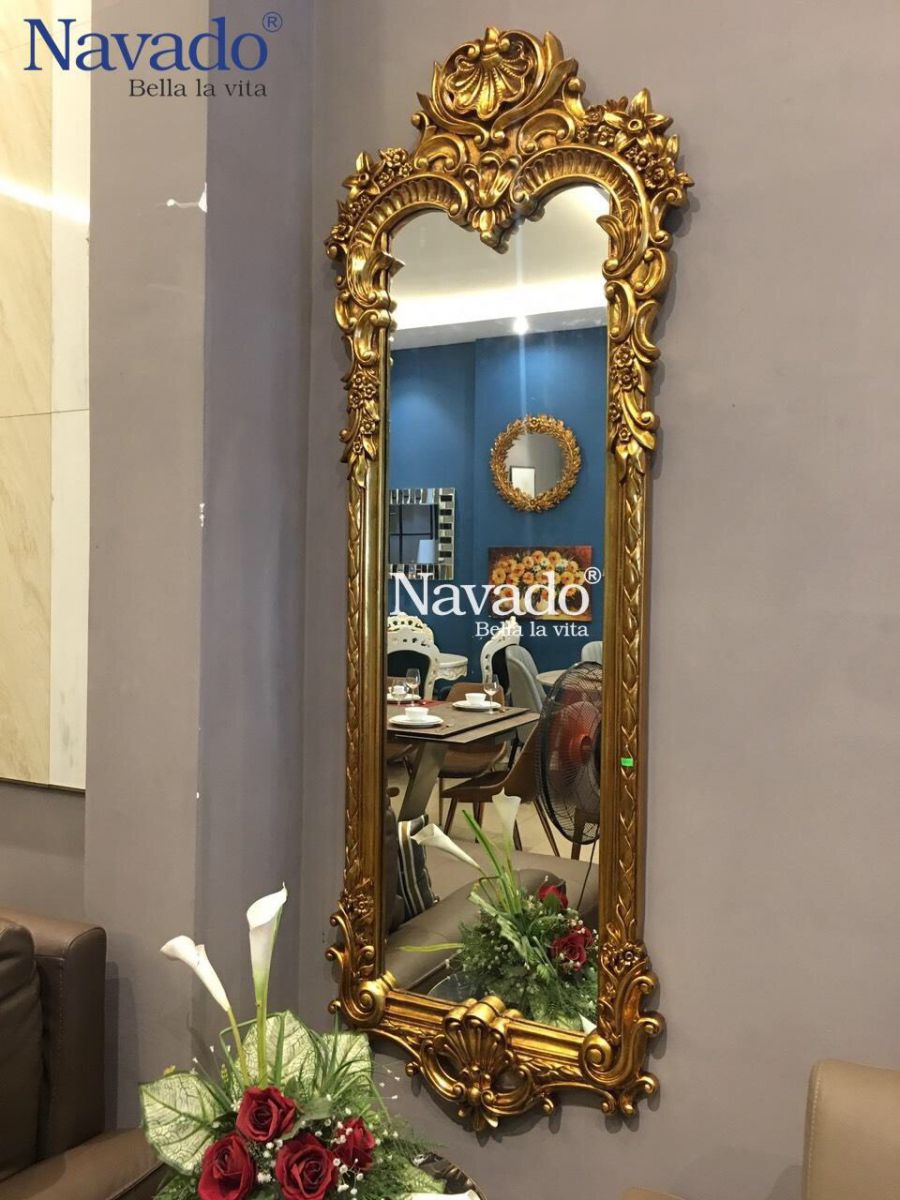 Designed by high-quality AGC mirror materials,, and meticulously processed by leading Vietnamese artist, Navado High-End Classic Body Mirror has been become a leading trend in the domestic and foreign markets. With dimensions of 600 x 1800 x 50mm, our products are suitable for almost every room in your home. The rectangular mirror is edged with stainless metal, sprayed with yellow paint to bring a luxurious and classy look. The patterns in the rim of the mirrors are the most elite ​​in neoclassical art in the 18th century, representing the upper European elite in the late Renaissance.

Navado High-End Classic  Body Mirror will be an unforgettable highlight for your home. In addition to the design meaning, for housewives, this must be a very unique and luxurious gift that still meets feng shui needs.
News about Navado High-End Classic Body Mirror