Buy now
(+84) 961 430 111-(+84) 327 247 111
Highlights of FULL BODY MIRROR FREESTYLE DESIGN
FULL BODY MIRROR FREESTYLE DESIGN
In each room, the decoration of a house will have its own impressions and personalities. If a modern person they will design their house with simple design items but exude a modern look of someone who lives in the modern development of the city. As for the rich homeowners, they have luxurious houses that express their class. Those who love the classic, then surely antique items and items with gold color will be the first choice.
As for freedom-loving associations, have you ever thought of having a full-body mirror designed for your libertarian personality. And FULL BODY MIRROR FREESTYLE DÉSIGN is that mirror.

Mirrors are designed very differently than common full-body mirrors. Mirrors are designed with waves, curves in a very arbitrary random and hidden full of freedom in it. Mirrors are manufactured to meet the extremely strict standards of the AGC Group (Belgium).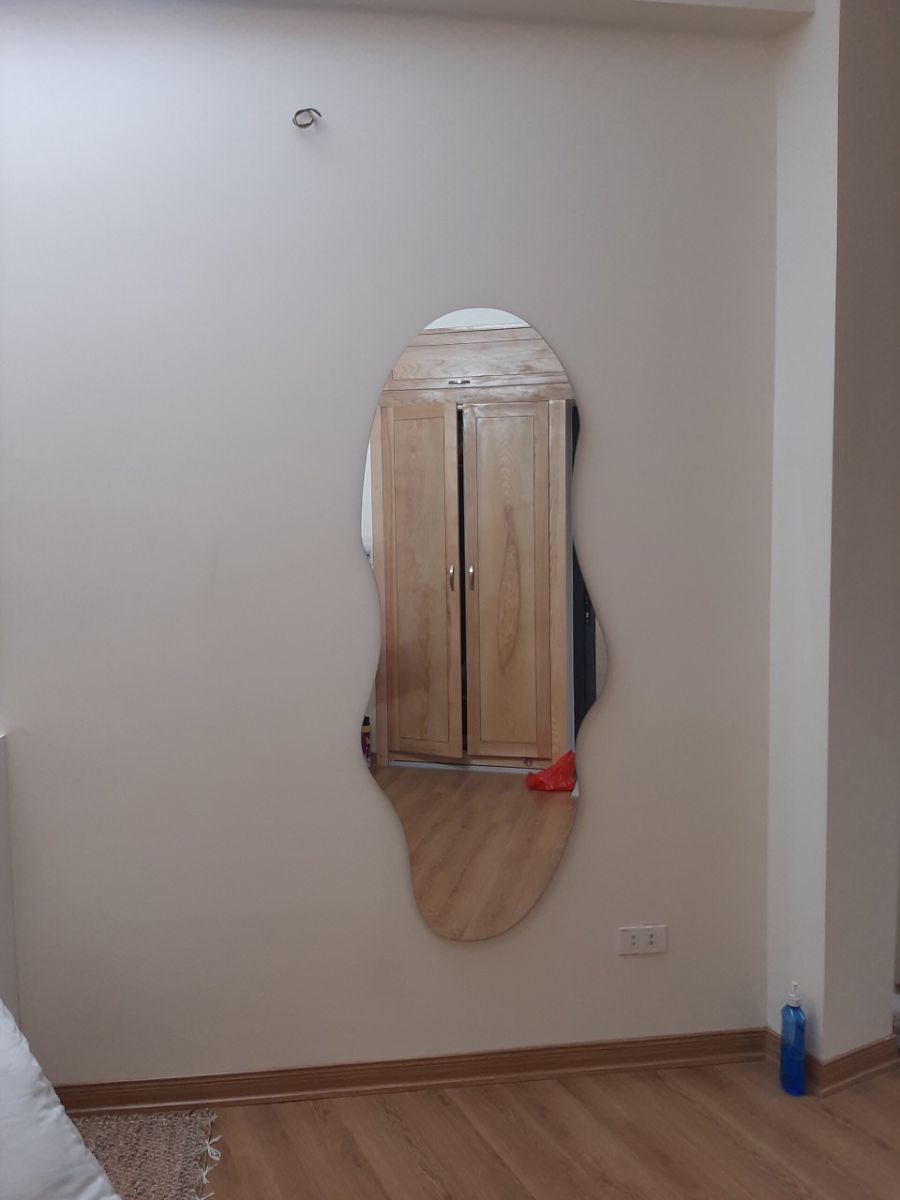 Wall full body miror decorate
Mirror is imported genuine. This mirror material gives a realistic image, a new luster despite being used for a long time, and especially the mirror has a long time of use. The reason is that the mirror manufacturing process applies tightly 8 layers of silver coating technology so that the mirror is resistant to dust, dirt, and water stains. To have such a special and unique mirror, not only a beautiful design and mirror quality, but also need the meticulous machining, sharpening of every wave on the mirror leading artisans.



For those who love freedom, this is the ideal mirror in home decoration. Neeus you are a lover so do not miss the mirror, please contact the company we are always ready to advise you.



Navado-your class.
| | |
| --- | --- |
| Price range: | 500$ - 1000$ |