Buy now
(+84) 961 430 111-(+84) 327 247 111
Highlights of FULL-BODY MIRROR CUTTED BY SIZE
FULL-BODY MIRROR CUTTED BY SIZE
Full body mirror is an indispensable item for women and men. Are you looking for a full body mirror? You are wondering how to choose a mirror? Refer to full body mirror cut to size
Mirrors are not only used with a simple function as a mirror but also make your house more spacious and airy. For homes where there is a size difference between rooms the use of full-body mirrors helps to balance the size. .
The full body mirror is suitable in the home, both fashion stores or hotel restaurants. With a neoclassical design that will create a luxury for your space, posting is a very unique highlight.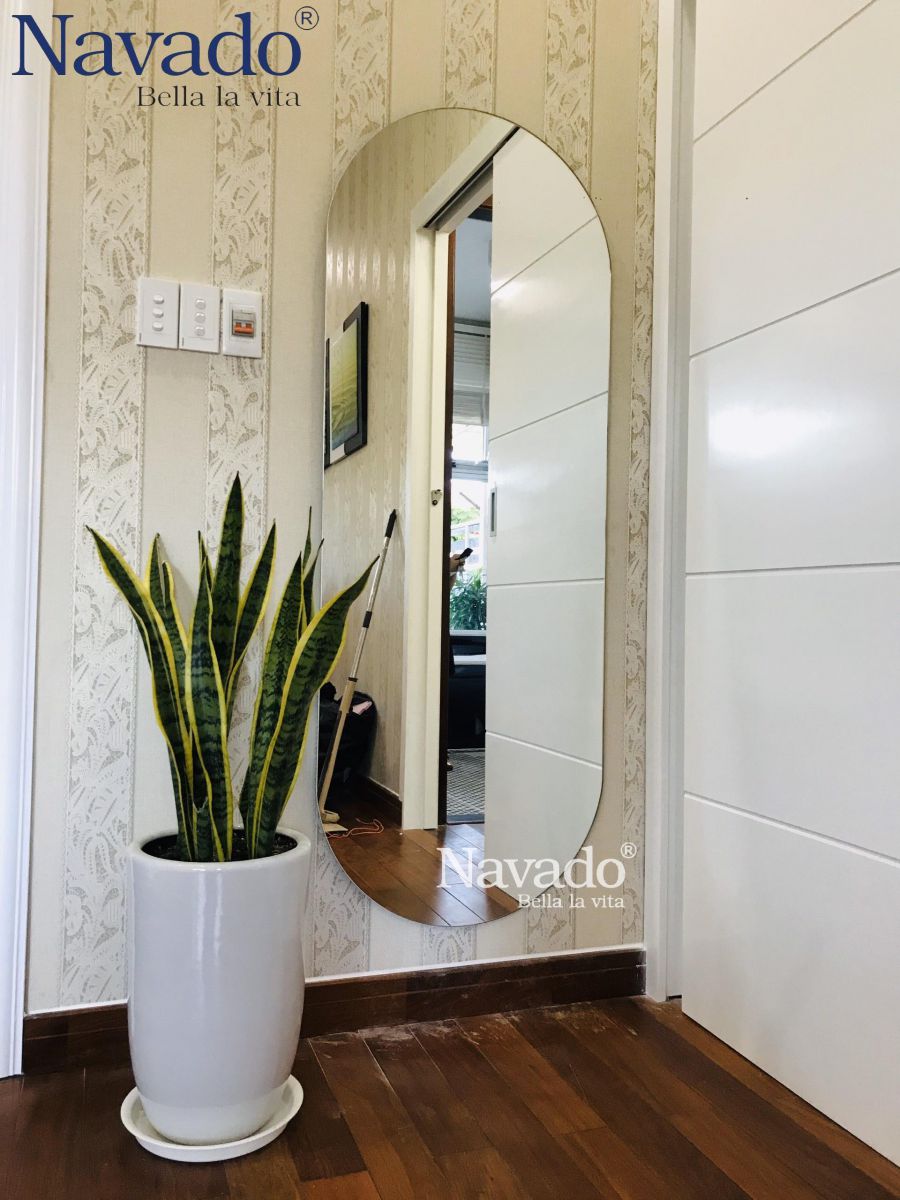 Full body mirror deocrate house
Navado full body mirror is flexible in all sizes, angles, suitable for all positions that homeowners want to design.Made imported Belgian embryo and silver coated up to 8 layers will give you
Use sharp, authentic images and ensure homeowners have peace of mind before problems with mold, stains, tarnish ... What are you waiting for, but not exclusively for your own space, full-size mirror cut to size right!
Navado - Your level
| | |
| --- | --- |
| Price range: | 500$ - 1000$ |