Buy now
(+84) 961 430 111-(+84) 327 247 111
Highlights of SILVER CLOCK MIRROR WITH FLOWER DESIGN
SILVER CLOCK MIRROR WITH FLOWER DESIGN
We all love artistic or unique things to decorate our homes, and of course we can't do without a watch. If ordinary watches with popular designs are too ordinary for you to choose, please try to refer to our newest and unique watch model at Navado, which is the Clock Mirror with silver petal design.
- The watch has a novel combination with delicate mirror pieces and combined with the watch's engine, making the product unique.
- The product is designed to run the time of the watch, which is a round mirror inside surrounded by mirror petals that are skillfully honed and beveled by skillful artisans.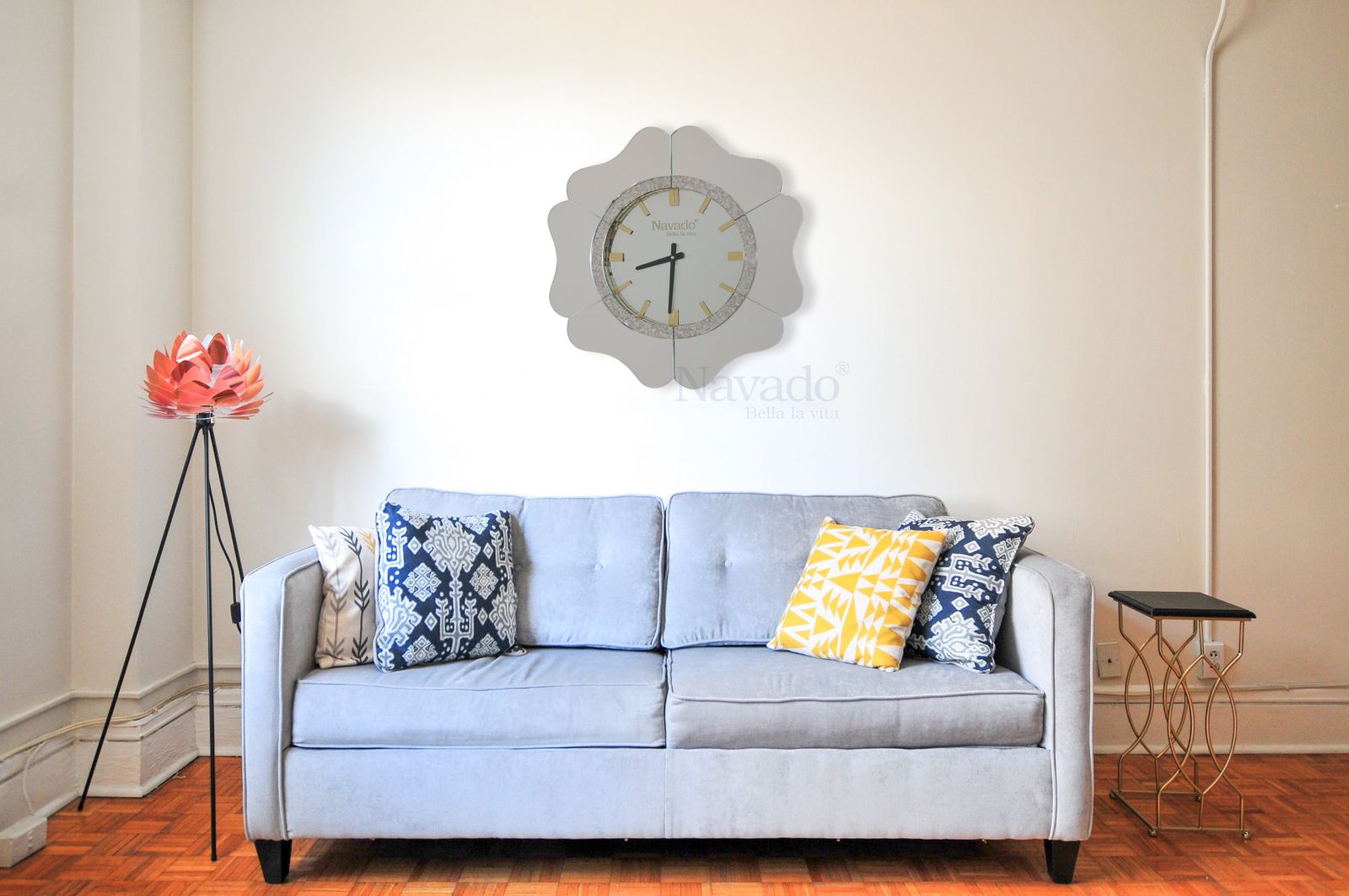 Art silver mirror clock wall decor house
- The watch is made high-grade anti-stain and mold-resistant mirror AGC Group.
- The clock mirror motor can work normally like other watches.
The watch is easy to clean with a soft cloth and glass cleaner.
Watches are warranted for 2 years.
- The number of products is always ready to serve customers.
If you are satisfied and want to own a luxurious and unique watch or need advice on product selection, please contact us. We will always be happy to advise and help you meet your product needs.
Navado- Your Class!