Buy now
(+84) 961 430 111-(+84) 327 247 111
Highlights of SILVER CLOCK MIROR DECORATE LIVING ROOM
SILVER CLOCK MIROR DECORATE LIVING ROOM




With the living room decoration style is changing day by day and in a modern and luxurious direction. More and more products are made for home décor, with homeowners increasingly high-end décor. Also not falling in the navado track we have launched a special product with 1-0-2 is SILVER CLOCK MIROR DECORATE LIVING ROOM
This is a new design with a combination of watches with chronograph rights and premium glitter mirror pieces. Made for a timepiece with a sophisticated and classy look. The watch's operators are just as well-designed as normal watches. The mirror part of the watch is high-end mirror loiaj imported a high-end Belgian company AGC.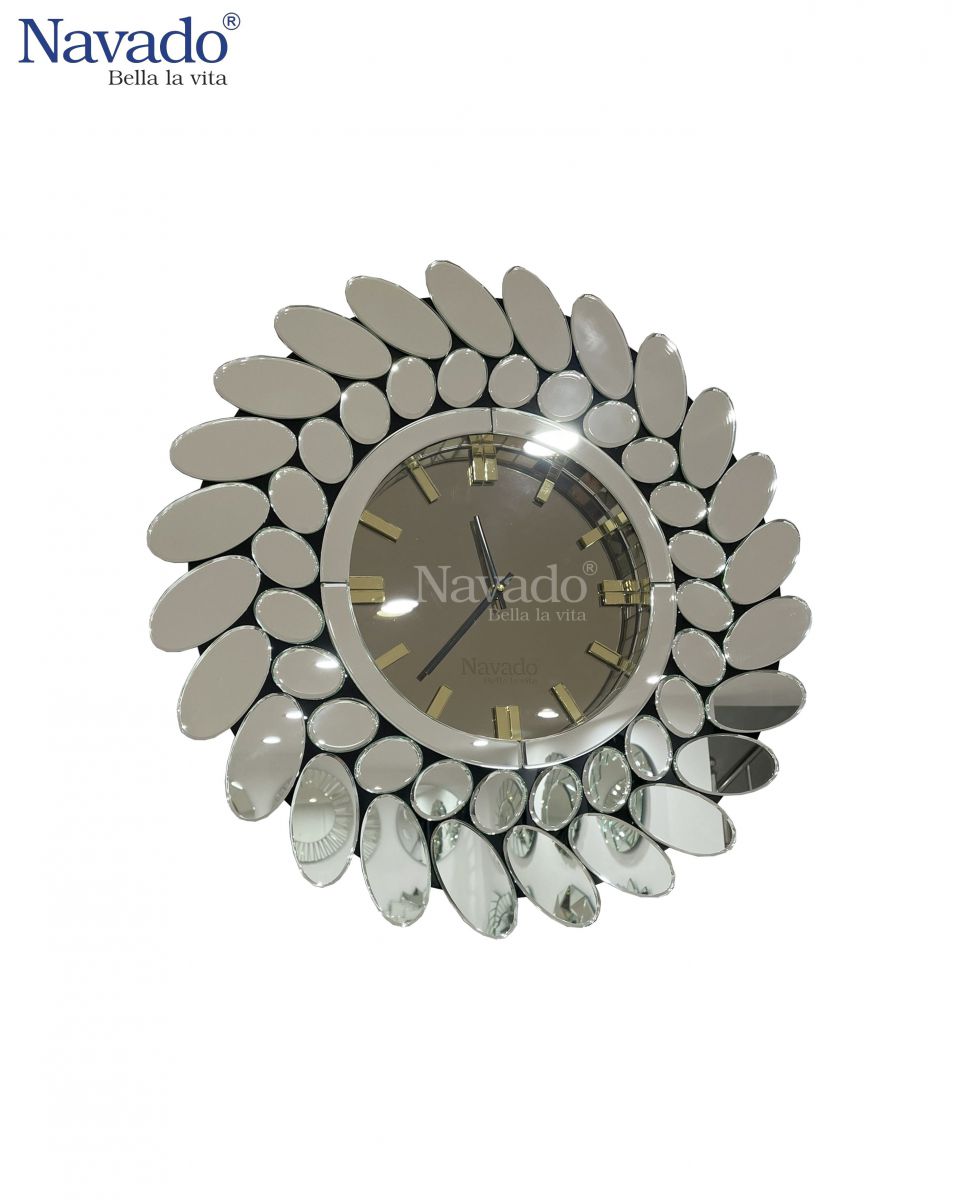 Clock made by mirror decorate
The surface of the mirror is always bright and catches the light because the mirror is manufactured by modern technology with 8 layers of silver to prevent dirt and mold, so the mirror always looks like new. The small mirror pieces are skillfully cut and machined by Navado artists and the mirror pieces are stitched together to create a work of art.

With a very attractive and unique design, SILVER CLOCK MIROR DECORATE LIVING ROOM will surely be a good choice for homeowners to own a spacious living room and impress visitors.

Navado- your class!