Buy now
(+84) 961 430 111-(+84) 327 247 111
Highlights of POLE VAULT ART MODEL DECORATE LIVING ROOM
POLE VAULT ART MODEL DECORATE LIVING ROOM
The sport of pole-jump is a powerful and exciting sport. But the above subject is less shown in art furniture. To bring newness and help make this exciting sport appear in the interior art world Navado has launched the POLE VAULT ART MODEL DECORATE LIVING ROOM.

With the design inspired by the person who is dancing, we have a pretty realistic model but also quite artistic. Along with the simple material is the stainless steel decor bar, but when skillfully and diligently made and adjusted by the Navado artist, a work of art was born.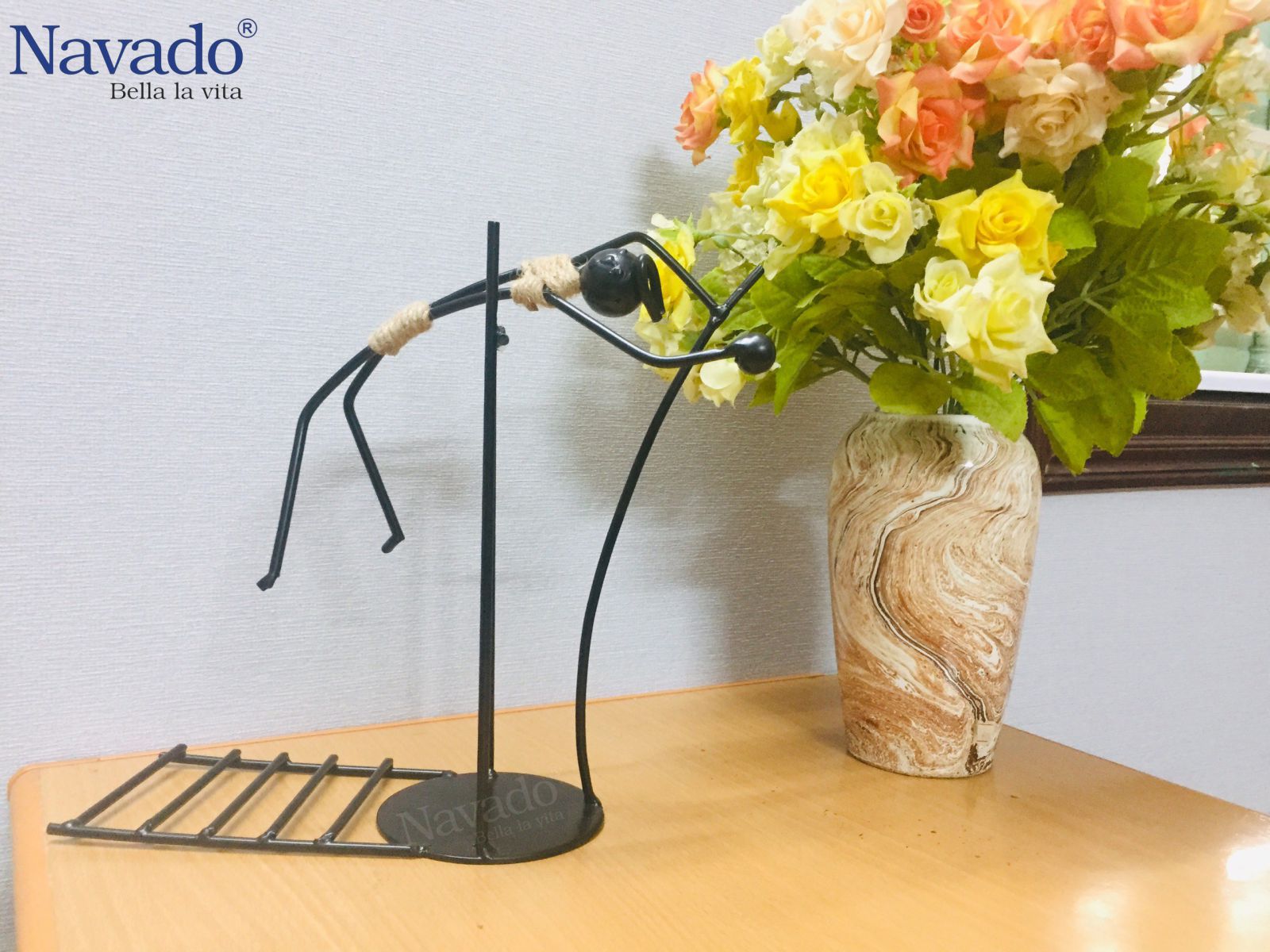 Pole jump art item decorate
Along with the compact, simple but highly artistic nature, the model has become an expensive home decoration item in terms of aesthetics and spirit.

The model demonstrates the sport of star-jumping through art, makes pole-jumping also possible and can help decorate the living room or in your house like a piece of art.

Navado- Your level!