Buy now
(+84) 961 430 111-(+84) 327 247 111
Highlights of MODERN MIRROR CLOCK DESIGN
MODERN MIRROR CLOCK DESIGN
The watch is an object that is very familiar to us and seems to be very important as well. Because watches not only help us know and capture the time, but those who love art or love home decoration, watches are also indispensable items. So if you want to choose for yourself a beautiful watch to decorate your home, then please refer to this model of Navado clock.
- Clock mirror sounds strange, but don't mistake that mirror is designed in the shape of a clock. And this is exactly a watch that works like a guest watch, it's just that it's made of a mirror.
- The watch has a design made entirely of mirrors, creating a luxurious and glittery look for the watch. With a common round face where the time is displayed, the numbers and hands are highlighted by luxurious gold mirror. Around the clock face are small pieces of mirrors arranged around by artisans to form a beautiful round mirror frame.
- Mirror color is bright silver and transparent.
- The watch is made high quality mirror AGC group.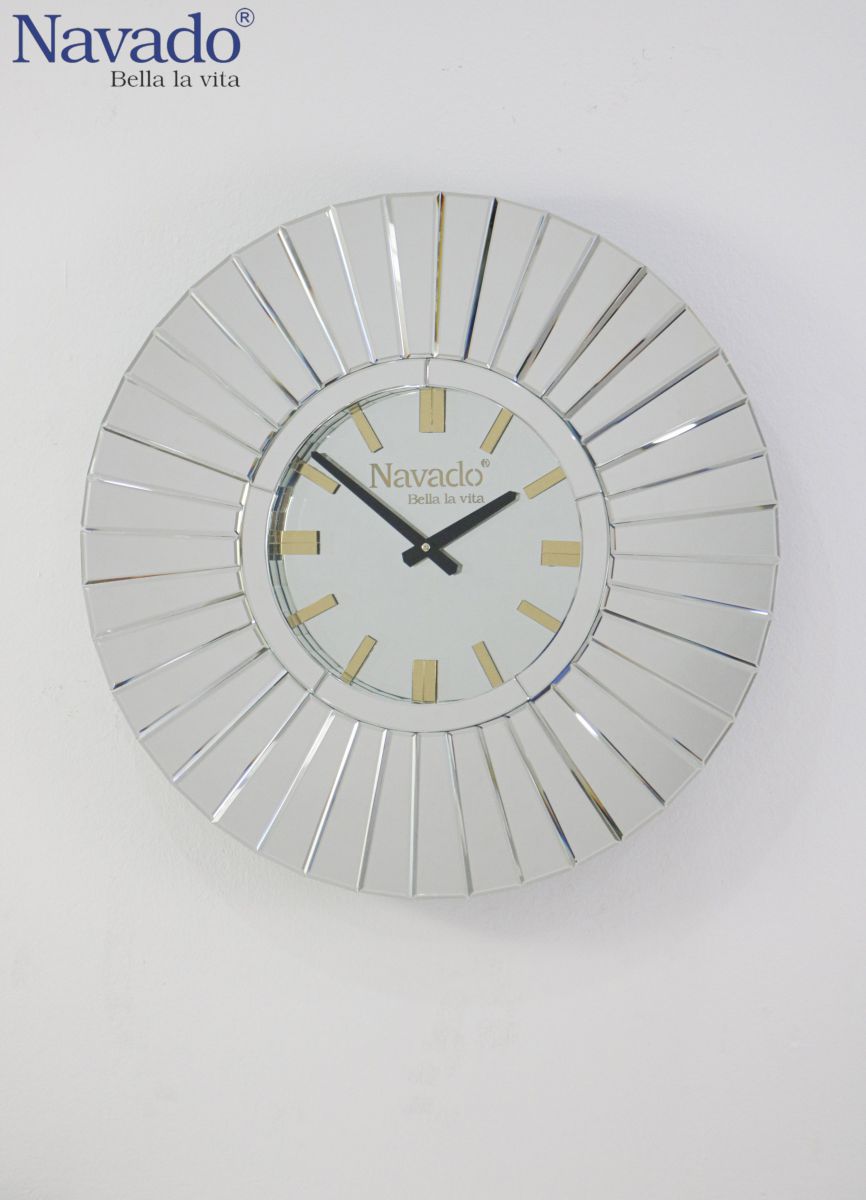 Modern clock mirror design
- The watch is easy to clean with a soft cloth and glass cleaner
Watches are warranted for 2 years
- The number of products is always sufficient in quantity to be ready to serve customers
If you need a consultation or you want to own a beautiful watch contact us, we are always ready to help you.
Navado- Your class!