Buy now
(+84) 961 430 111-(+84) 327 247 111
Highlights of MIRROR CLOCK ART HOUSE DECOR ITEM
MIRROR CLOCK ART HOUSE DECOR ITEM
Clock mirror sounds strange but it is one of the items that are worth using to decorate your home. If you need a watch that is more than just telling the time or you need a beautiful home decoration item, try this Navado mirror model.
-The watch is made entirely of mirror, Dial is round and accented with gold mirror numbers and hands. Around the mirror, artisans use small pieces of mirror to stagger around to create a watch that is both artistic and beautiful-unique.
- The watch is made high-grade belgian mirror of AGC group.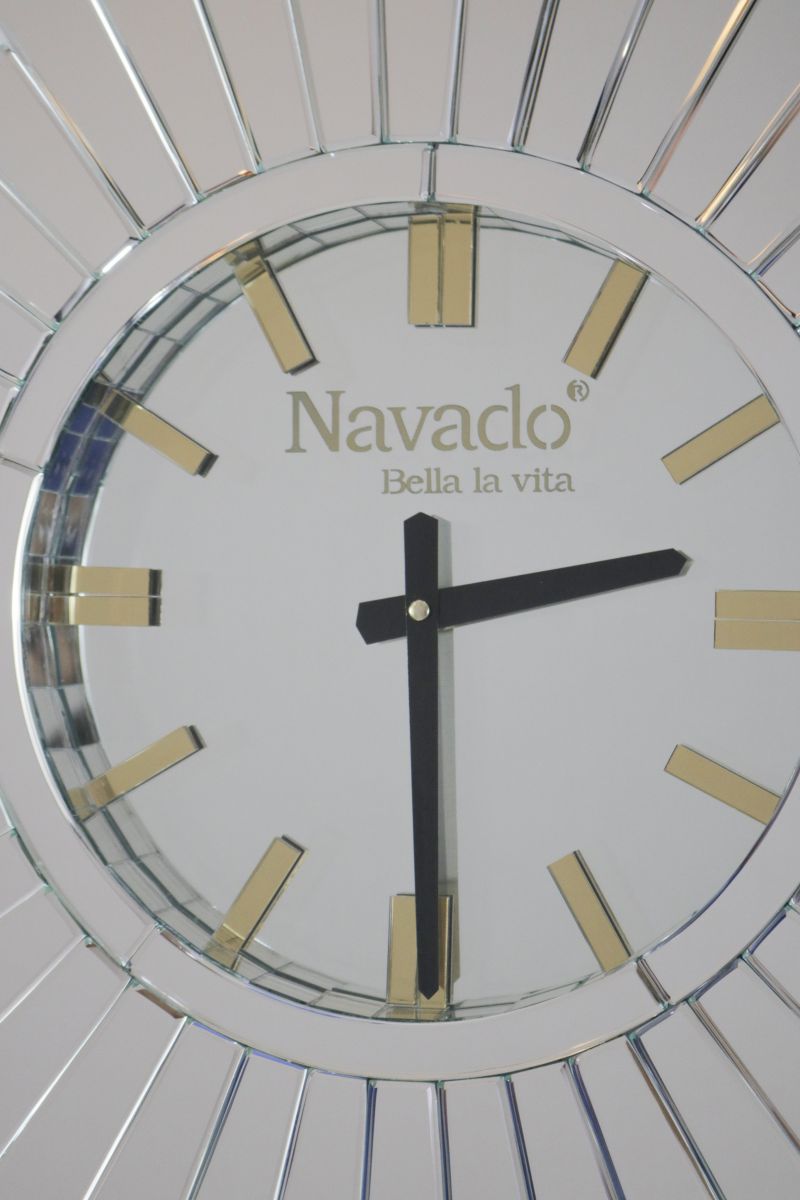 Art clock miror for house
- The clock's internal motor can operate normally like other watches.
The watch is easy to clean with a soft cloth and glass cleaner.
Watches are warranted for 2 years
- The number of products will always be sufficient to meet the needs of customers.
If you would like to purchase a product or need advice on product selection, please contact us. We will always be ready to serve and help you.
Navado- Your class!