Buy now
(+84) 961 430 111-(+84) 327 247 111
Highlights of LUXURY DECORATE CLOCK MADE BY MIRROR.
LUXURY DECORATE CLOCK MADE BY MIRROR.
The watch is the place that holds the running power of the precious timeline. The mirror is made fine grains of sand and water droplets. If the two items above combined, it is a masterpiece that is both delicate and luxurious.

Watches are made one hundred percent mirror and are made high quality AGC mirrors. Mirrors are handcrafted one hundred percent moon under the hands of leading Navado artisans.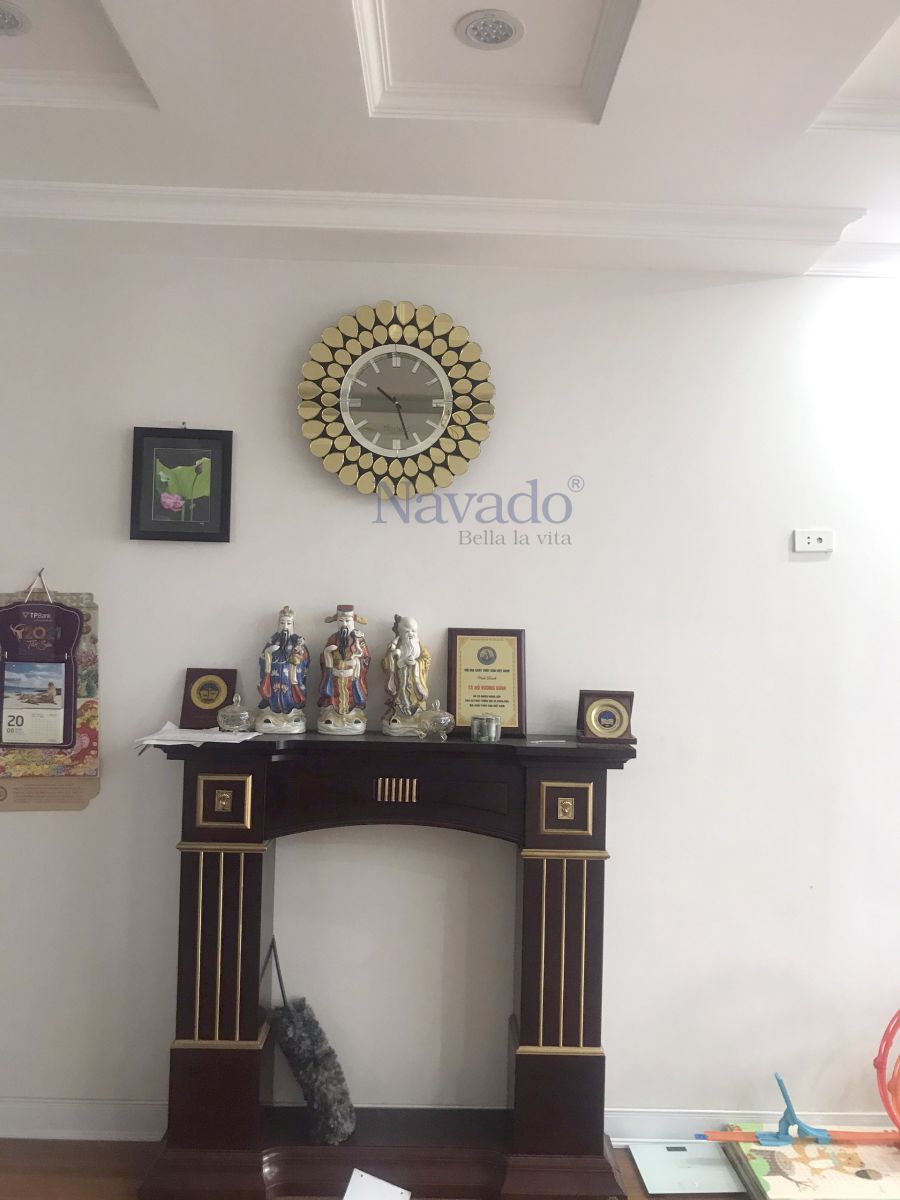 Clock mirror decorate house
The watch body, although made a mirror, can still run and be used as a normal watch. With good mirror material, the mirror also helps to catch the light and bounce around the house, making the space of the house brighter and bringing elegance to the house.

Compared to other timepieces with the same power and performance, LUXURY DECORATE CLOCK MADE BY MIRROR is on a guest level with a modern yet luxurious design that makes our home décor more beautiful and sometimes we see came watches see time becoming more important and precious.

Navado- your class!