Buy now
(+84) 961 430 111-(+84) 327 247 111
Highlights of LUXURY ART CLOCK MADE BY MIROR
LUXURY ART CLOCK MADE BY MIROR
Every house must have clocks to see the time, and are also considered as one of the decorations of the house. So the design of the watch also influences this. These watches need luxurious, modern, and artistic designs. And the LUXURY ART CLOCK MADE BY MIROR is probably one of the timepieces with the

above-mentioned design.



With a purely mirror design, the watch exudes a very attractive sparkle and sophistication. The mirror used for watchmaking is high-grade mirror manufactured according to AGC standards Belgium.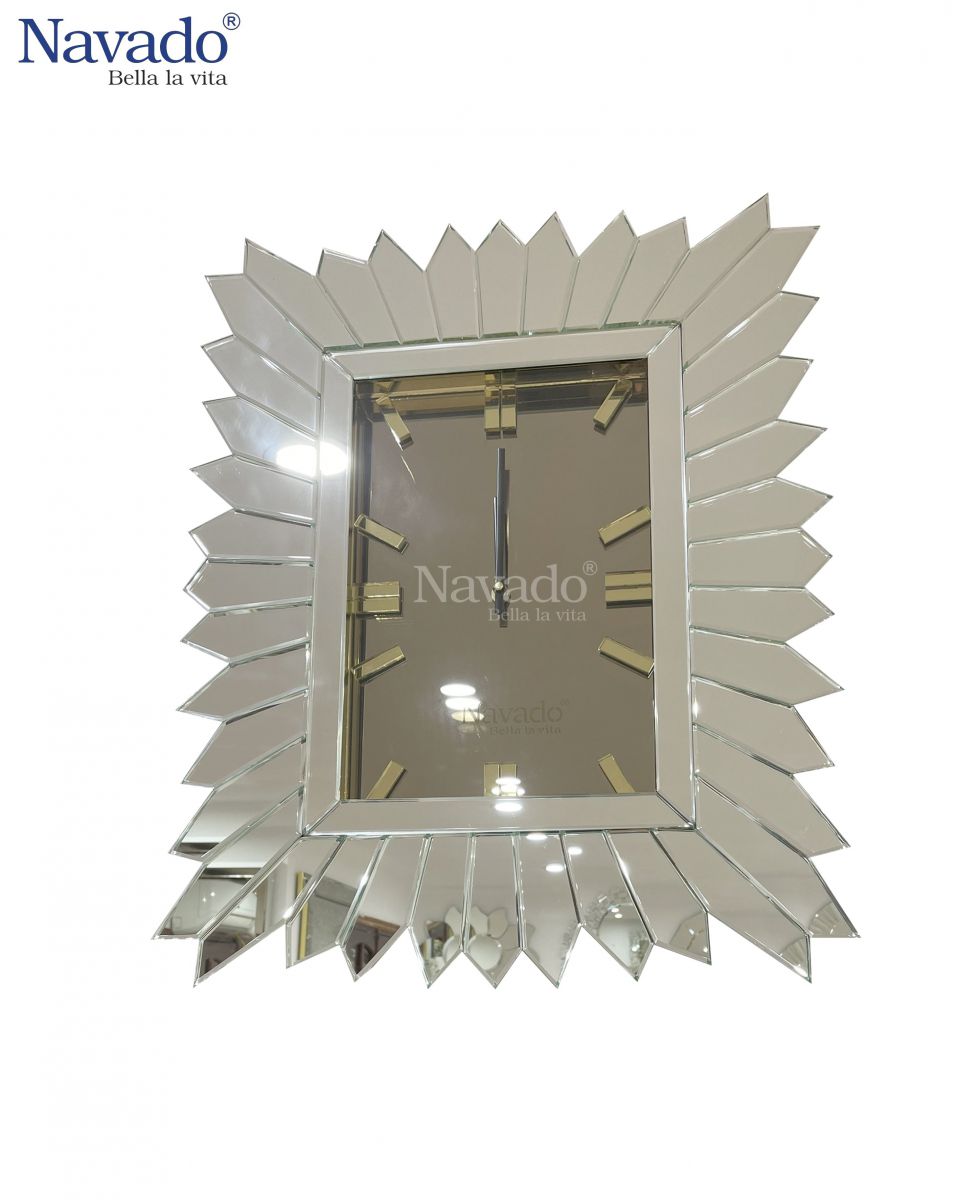 Clock miror deorate living room
The mirror surface is very light-catching and glitter is thanks to the mirror is coated with 8 silver coatings to resist dust, dirt and even mold. Helps the face to be as bright as new and can be used for a long time.
The watch's instruments and bodies are the same and of the same quality as the ordinary timepieces.
With a unique combination that blends art, we create a beautiful product with high aesthetic value and help us decorate our home.
If your home is in need of such an art watch to make your home décor more attractive and luxurious, contact Navado.



Navado- your class!