Buy now
(+84) 961 430 111-(+84) 327 247 111
Highlights of BUBBLE MIRROR CLOCK DESIGN FOR WALL HOUSE
BUBBLE MIRROR CLOCK DESIGN FOR WALL HOUSE
You will be captivated by the special watch that day, it will help your artistic eye be satisfied. And let's take a look at Navado's latest watch, a date watch that will quickly make you feel attractive.
- This is a special watch because not only its design and style, but also the main materials that make the watch. Because it is made mostly of mirrors, this watch is a novelty and unique, and thanks to that, the watch is upgraded to look more sophisticated and classy than ordinary watches.
- As its name Bubble, the watch has a decorative design of glass around the clock face like bubbles. Successfully create accents and artistic highlights for the mirror.
-The mirror face of the watch has a shiny silver color.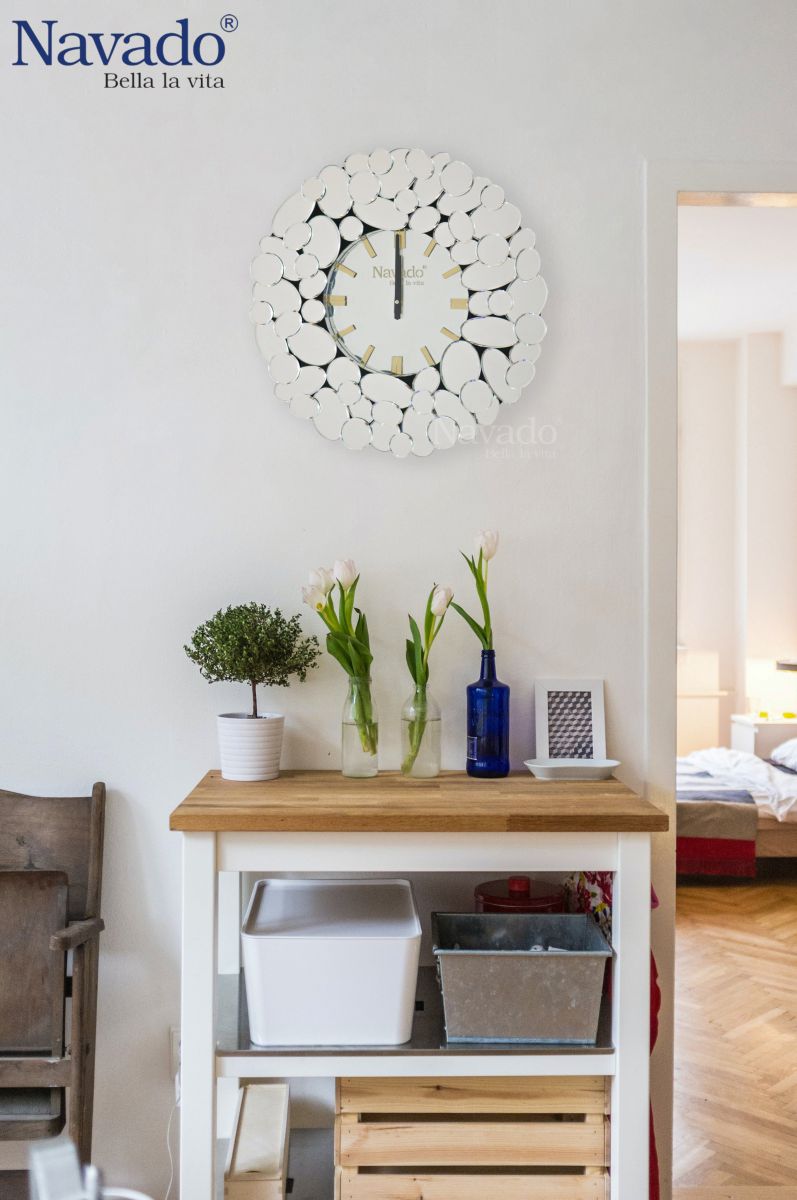 Bubble art decor mirror clock
- The watch is made high-grade belgian mirror of AGC group.
- The clock's internal motor can operate normally like other watches.
The watch is easy to clean with a soft cloth and glass cleaner.
Watches are warranted for 2 years
- The number of products will always be sufficient to meet the needs of customers.
If you would like to purchase a product or need advice on product selection, please contact us. We will always be ready to serve and help you.
Navado- Your class!