ART SUN FLOWER CLOCK WALL DECOR LIVING ROOM
4
5
(

1

evaluate)
Buy now
(+84) 961 430 111-(+84) 327 247 111
Highlights of ART SUN FLOWER CLOCK WALL DECOR LIVING ROOM
ART SUN FLOWER CLOCK WALL DECOR LIVING ROOM
Clock is one of the objects that help us tell the time, but with the house it is also a decoration. There have been many designs of hanging clocks for home decoration, but have you ever wanted to try to decorate your home with an exquisite flax clock made mirror. If you haven't tried it, check out the mirror clock designed according to sunflower petals!
- Not inferior to the artistic designs of other watches. The mirror watch, after passing through the hands of leading artisans, has produced a very beautiful sunflower-shaped watch.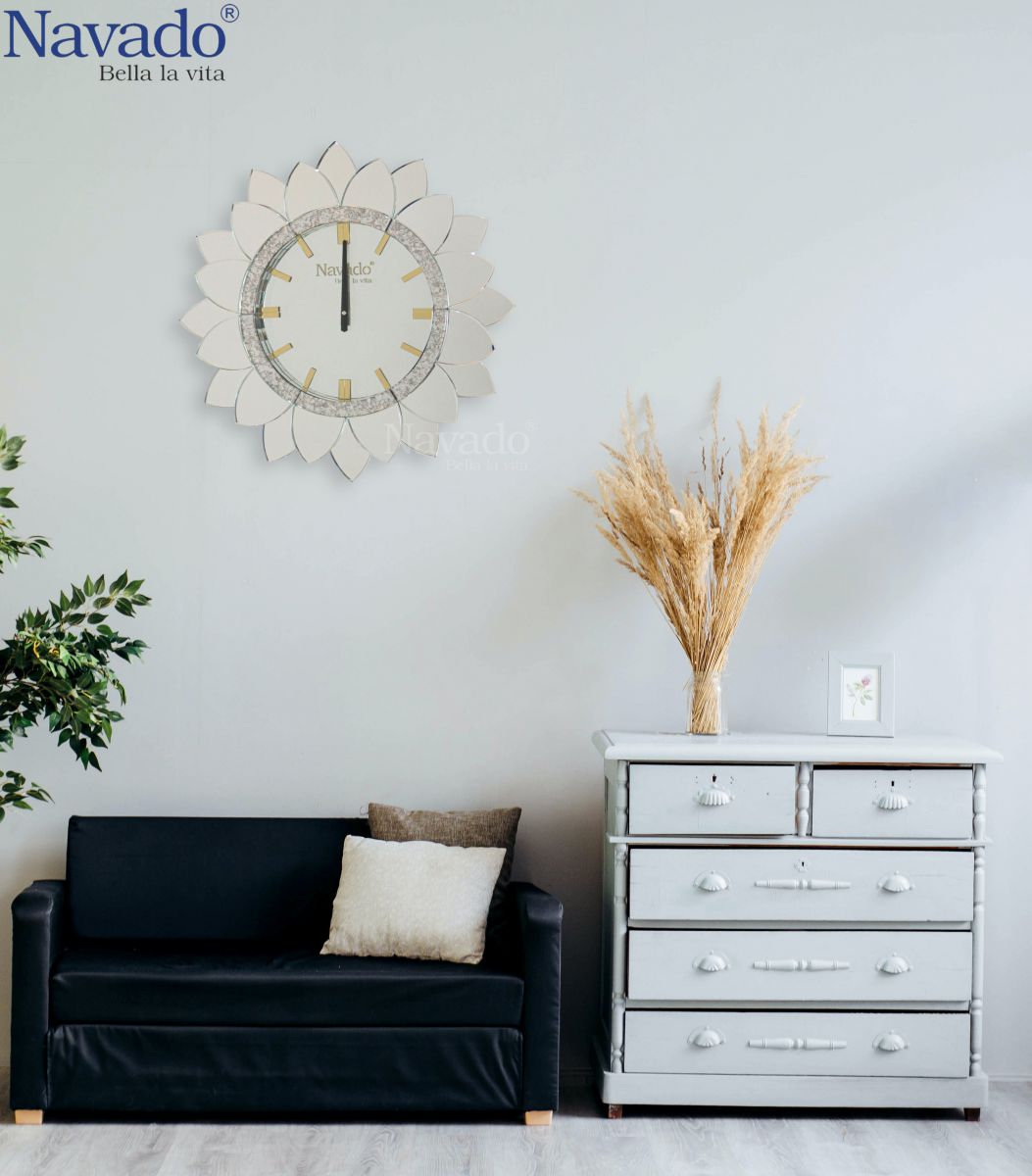 Decor miror clock wall decor house


- Designed for the round face where the clock hands and numbers are located. Around the round face of the watch, there is also a new and eye-catching smoky mirror frame. And carefully beveled petals are placed around the inner bezel of the watch.
- The watch is made high-grade Belgian mirror of AGC group against mildew.
The watch is easy to clean with a soft cloth and glass cleaner.
Watches are warranted for 2 years
- The number of products will always be sufficient to satisfy customers.
You want a sunflower clock to decorate your living room or you need advice on your selection, please contact us. We are always happy to serve and help you.
Navado- Your Class!